Fortitude Valley is such a different beast by day. There are hints of its darker personality but, on summer's afternoon, it's easy to get distracted by the tingle of sun on your skin and forget where you are.
Wandering towards Capulet for the Earth Frequency Festival After Party (25 February), I lost myself in just such a moment. With happy faces and liquidy, summer vibes all around, I ran into friends along the way and we piled into the bar, all hugs, chatter and laughter.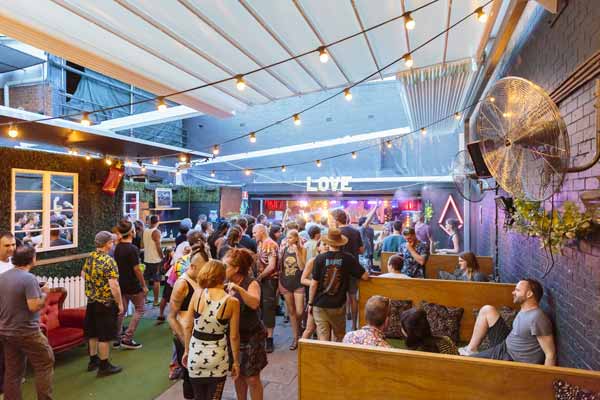 Image © Alex Singleton
Capulet is no ordinary club. It's a strange, hybrid creature. One that looks completely ordinary from the outside but conceals a secret garden within. For many doofers, the idea of going to a club, after spending days barefoot and free in the bush, is a little full on. But Capulet, with its grass and sunshine, makes for the perfect transition.
In much the way you might throw a birthday party for your best mate, Earth Frequency's after party was hosted by Elements. Long-time thrower of awesome day-parties around Brisbane, Elements has a whole line-up of gigs coming this year, culminating in an immersive three-day festival in September.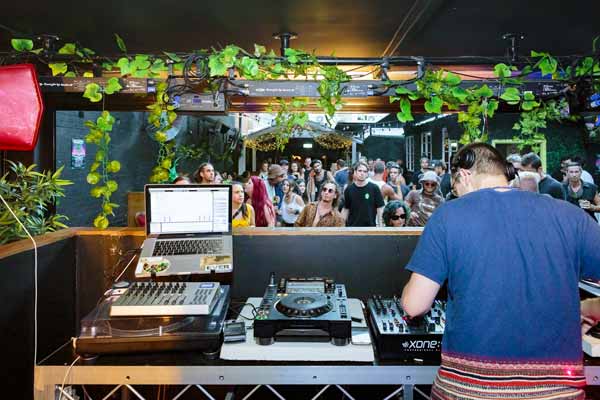 Image © Alex Singleton
Minilogue provided the perfect soundtrack for the afternoon with cruisy beats, dripping in liquid sunshine. Then, as night descended and Knobs took over, the growing darkness injected itself into the music, sucking people out of conversations and into the depths of the dancefloor.
Not a beat was dropped between sets, with each weaving seamlessly into the next. Vinny Xavier brought the night to a close, building to a steady crescendo of percussive perfection.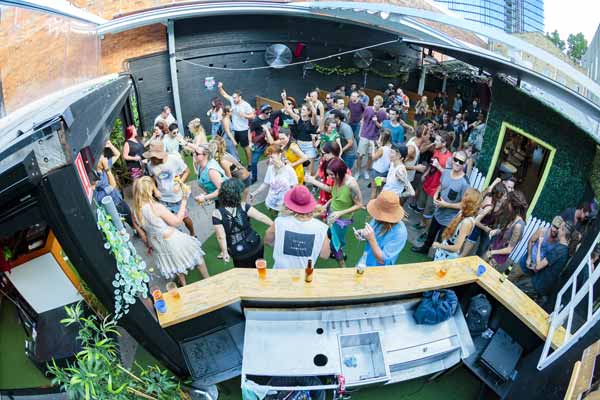 Image © Alex Singleton
The tunes were so consistently good, and Capulet such a haven, I forgot I was even in the Valley.
Click here to read the Earth Frequency event review.