In our current political climate what better way to spend Easter Sunday (16 April) than celebrating multiculturalism on the Sunshine Coast.
The Ocean Street World Festival, presented by the Maroochydore Revitalisation Association (MRA), is in its sixth year and was a feast for your senses with colours and sounds everywhere you turned. Lets not forget the food, the smells, the tastes, the variety. So amazing.
Image © Marc Austin-Zande
The festival opened with a Welcome to Country from the Gubbi Gubbi/ Kabi Kabi people, followed by local school-kids big band, the All Star Show Band.
Click here for more photos.
Spread across four stages and spanning both Ocean Street and a large portion of Duporth Ave, with a mixture of workshops and performances, I really don't think there could have been better programming of this event. It seemed all the boxes were ticked and everyone was loving it.
There were workshops from the likes of Brisbane's premier Bollywood dance company, Dance Masala. To watch a toddler up on her Dad's shoulders copying the moves of 'Cut The Hands', 'CPR' and 'Party All The Time' was so beautiful.
All ages were catered for and there was something to please everyone. There were activities for the kids around the Harmony Stage, there were laneway bars with couches to settle in with a drink or two and performance artists spread across the festival.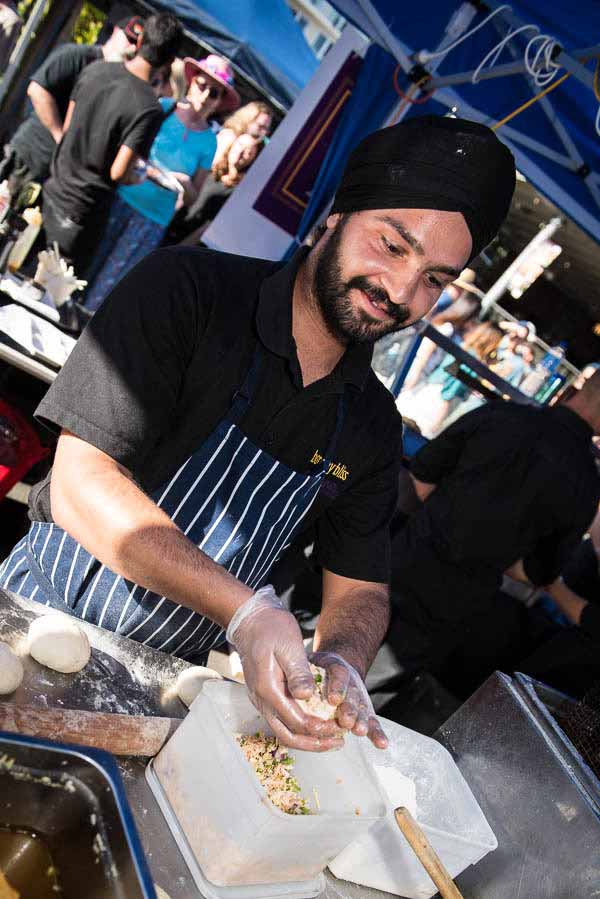 Image © Marc Austin-Zande
As the afternoon turned to the evening, people spilled out from the restaurants and bars that line Ocean Street. There's no denying this event is a huge boost to the local economy.
On a side note, the MADE Markets made its debut opening in the Big Top Shopping Centre. The market, aimed at supporting local and independent brands, looks set to be pretty huge if they maintain the standard of stall holders they presented for the festival goers.
A highlight for me was Northern Territory singer-songwriter Emily Wurramara. Emily is fresh from taking out best Indigenous artist at the recent Queensland Music Awards. This 19-year old is super talented and has such a bright future.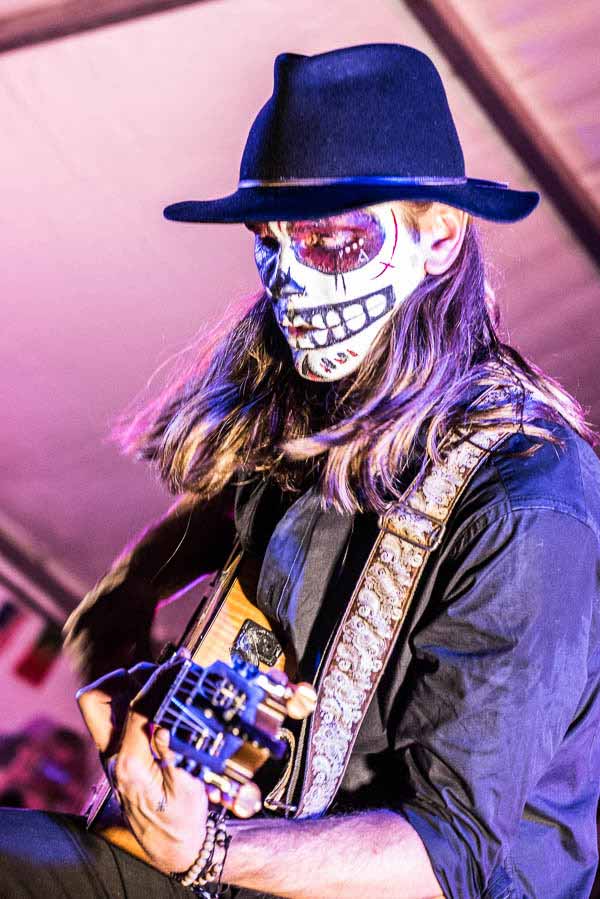 Kallidad - image © Marc Austin-Zande
Dia de los muertos painted musicians, Kallidad rocked the World stage with their Mexican-inspired music. They are often seen performing in our neck of the woods and never fail to draw a crowd.
Sambazzy and their dancers performed on multiple stages and in the streets throughout the day. I don't think it matters how many times you've seen them before, there is something that leaves you mesmorised when you hear them blow the whistle and the drums start banging.
My son and I tried some African dance, some Bollywood and some Latin; we may have looked a bit silly but we had fun all the same.
I admit I didn't get to see anything from the Captain & the Duke stage as it was the only area that was strictly 18+ and I had two tweens with me, but I could see that area was just as busy as the rest of the festival.
Image © Marc Austin-Zande
It would be great to see the festival expand next year and allow for a more street seating and crowd flow. I also think having wider stage views would be good, but appreciate there are limited spaces for performance stages. But that's all I could wish for as this festival was remarkable.
We sometimes feel a bit starved for diversity on the Sunny Coast, but judging by the turnout for this event we are definitely ready to embrace it. The expectation of 40,000 punters was exceeded as people came from far and wide to be entertained by the artists from all corners of the globe.
A huge shout-out and congratulations to the MRA and all the volunteers that helped make this festival an awesome experience. I am already looking forward to the 2018 festival.
Click here for more photos.