The wait is over! An explosive group of talented artists has been announced to star in the Australian premiere season of Green Day's 'American Idiot', in Brisbane.
Sharing the featured role of rebellious and charismatic St Jimmy will be two Australian music legends; Chris Cheney, guitarist and lead vocalist of Australian rock band The Living End, and Phil Jamieson, the enigmatic front man for alternative rock band Grinspoon.
A line up of talented Australian musical theatre performers will also join the 13 strong cast including Ben Bennett, Cameron MacDonald, Alex Jeans, Phoebe Panaretos, Rowena Vilar, and Ashleigh Barlow.
They are all ready to melt the walls of the Playhouse, QPAC when this Tony and Grammy Award-winning rock musical opens exclusive to Brisbane.
'American Idiot' is the story of three boyhood friends, each searching for meaning in a post 9/11 world.
The show features the music of Green Day with the lyrics of its lead singer Billie Joe Armstrong and book by Billie Joe Armstrong and Michael Mayer.
It features every song from Green Day's iconic album 'American Idiot' as well as several songs from their follow-up release, '21st Century Breakdown'.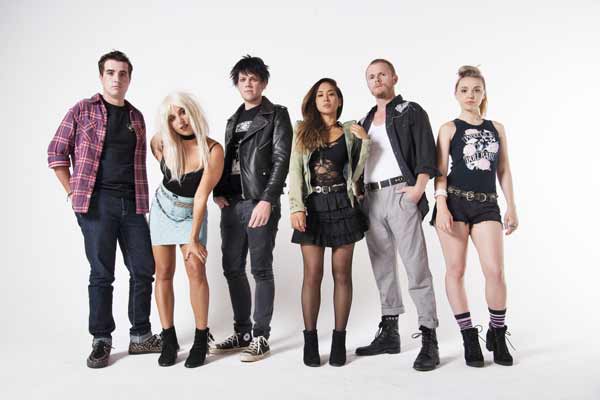 The album, 'American Idiot', not only redefined Green Day as a band, but also gave a voice to a generation waiting for the opportunity to let their hair down, rock-out, and embrace their youth and individuality.
The high-octane production captures not only the sound of the generation, but the frustrations, fears, dreams, and challenges of life in the media-saturated, post-9/11 era.
'American Idiot' plays at Queensland Performing Arts Centre from 23 February-5 March.