These two plays follow similar, strong themes of our mortality framed within a time restricted scenario, encouraging the characters to 'cut the bulldust' and make the most of what little time they have.
With his acute empathy and ability to create captivating dialogue, it's no wonder Sven Swenson is known as 'The Bard Of Brisbane'. His ability to create believable multi-dimensional characters a true gift.
Beautiful Souls
tackles the awkward situation of a true blue Australian soldier during WWII and his encounter with a transgender prostitute, while
Heavenly Bodies
tackles three Australians on death row for drug smuggling in Thailand.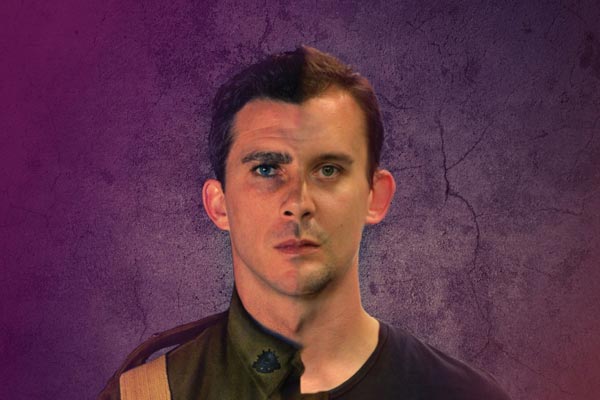 All characters are acutely aware of life's delicate balance, confined to a small space, leaving nothing else other than the words spoken. In its restrictions there is an undistracted attention paid to the words which are spoken, and both plays thrive under this condition.
There are times where a series of inter-related events happen in quick succession leaving you trying to make sense of their significance in the chaos of the universe. I didn't intend to write this review this way, but it feels like cheating after the profound affect these plays had on me when they were followed by the news of a close relative passing away.
I've lived in Australia for almost exactly one year, and since moving I became an uncle for the first time to a niece I've never met. My correspondence with my brother no longer so light-hearted as the responsibility for the life of another changes his view of the world. We communicate less frequently than we did in the UK, life getting in the way with the distance of each contact putting an update on life events in the way of true connection.
I can think of no greater compliment to either of these plays than the power of emotion they stirred within me. There is a timelessness in their message, delivered in different eras as they are, but at their core connecting with the individual and their place in their tribe.
Though each one had gone through a different series of events to become who they were, the human condition that lay beneath them all showed how similar we really are when you strip away the life defences that get us through the day. It's a testament to the power of their message that I found myself reflecting on my own life long afterwards and questioning those things which may have changed.
Scripts like these must be a dream for an actor, with the complications of the characters, layers stripping away as their internal journeys progress. All five actors in both plays skilfully navigate their parts in a way that sells you completely to who they as things progress. Both make us question what true honesty or intimacy is, the character of Laidie making it clear that though she may have sex with numerous men, it doesn't give her a true emotional connection for which she yearns.
I'm left thinking about those that matter to me and those that I care about. What are the things left unsaid that need to be said? What are the words I yearn to hear and what is the power that their absence holds over me? What assumptions do I have that limit the way in which I see the world? I'll get in touch with my parents this evening, once the sun rolls around to GMT
It's been too long since I've talked to them. Every now and again we need a catalyst to get us to think about these sorts of things and take stock of where we are. This was mine and it could be yours too.
'Heavenly Bodies' and 'Beautiful Souls' plays at Brisbane Powerhouse until 28th November.