'Dogfight The Musical' is not designed to be safe or comfortable viewing, but it's certainly a visceral experience.
The stage show is an adaption of the 1991 Warner Bros. film with the original screenplay by Bob Comfort and music and lyrics by Benj Pasek and Justin Paul. In the hands of the Blackout Theatre Company, it's a production that will reverberate with you and make you stop and think.
The story is about a group of entitled and testosterone-fuelled young marines in San Francisco, who decide to spend their final 24 hours before deployment (they will eventually go to fight in Vietnam) with some partying and casual cruelty. The group engage in a dogfight, a bet where winnings are awarded to the guy who brought the ugliest date along (this is often unbeknownst to the poor, unsuspecting females).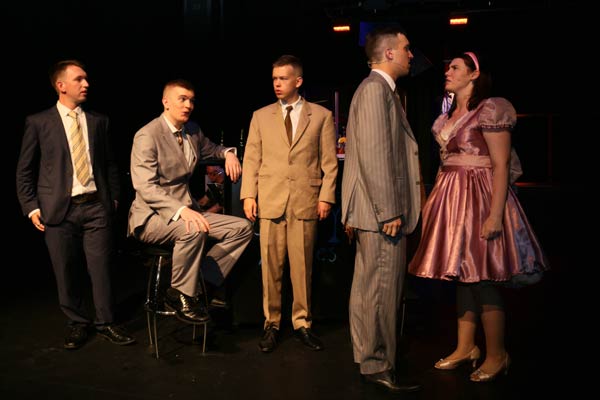 Image © Wayne Newell
Jenna Woolley is fabulous as Rose Fenny, a plain, idealistic and unsophisticated waitress. She is roped into this game – her first party nonetheless – by an inept, young hothead named Eddie Birdlace (Ryan Henderson). The latter eventually has some reservations about what he has done but it seems his fraternity of brothers – dubbed the Three Bs – wins out for the most part. At least he spends part of the second act trying to be sensitive and make amends for his wrongdoings and he does receive some form of comeuppance in the end.
The Blackout Theatre troupe features a bunch of very talented youngsters in the starring and ensemble roles (Brendon D'Souza is hilarious as a flamboyant lounge singer, Briony Burnes is a spirited Marcy while Jed Arthur makes a rather cheeky rapscallion in Bernstein). The cast's voices are all wonderful and pitch-perfect, and these capture the musical score that borrows from '60s pop, folk, rockabilly and the vocal groups of the era.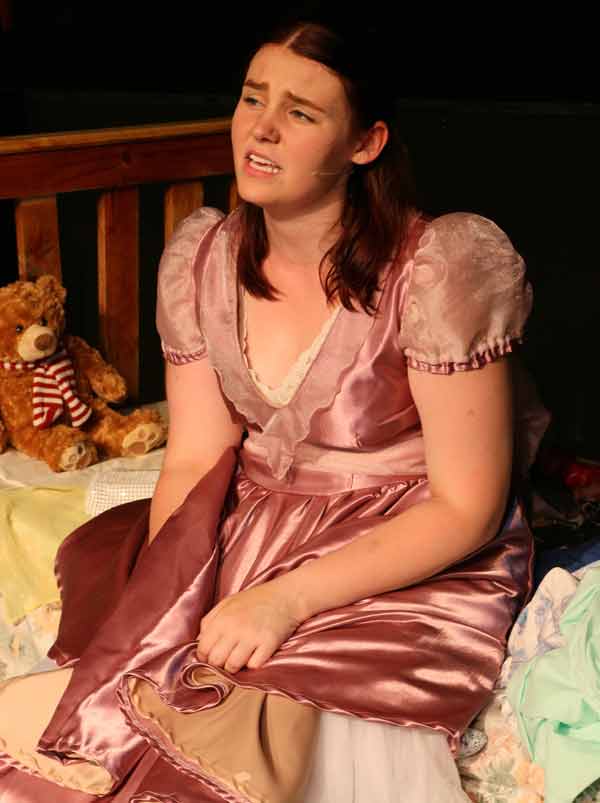 Image © Wayne Newell
The musical numbers are true to the period and are also quite emotional and evocative. At times these seem to take precedence over the dialogue in the scenes.
The costumes by Brooke Clark are excellent and there was a clever use of props for the different scene transitions.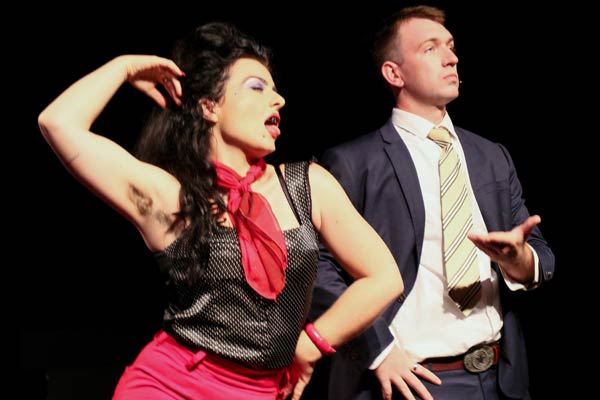 Image © Wayne Newell
All of these ingredients make for a show that's disarmingly bold and brutal at moments, as well as thought-provoking and wistful at other times. 'Dogfight' is very much a product of the time it's trying to evoke, because it highlights the gender stereotypes and machismo that are synonymous with old-school institutions like the armed forces. It's an important story that is well-rendered here, because at the end of the day it shows that this rose by any other name or situation can prove to be just as sweet.
'Dogfight The Musical' shows until 12 February at Lendlease Darling Quarter Theatre.