There are more than 1,100 events taking place at the 2017 Adelaide Fringe, boasting yet another record number of attractions to delight, inspire and challenge audiences.
More than 5,250 artists will present works across a range of different genres, including 290 comedy shows, 248 music events, 143 theatre productions, 132 cabaret shows, 89 visual arts and design exhibitions, 65 children's events, 60 special events, 43 circus events, 38 dance shows, 25 interactive events, 17 magic shows and 10 film events… Do you get it yet?
There are also more than 100 new venues jumping on the Fringe bandwagon, Adelaide Oval and Station Underground to name a few.
Additional Fringe 'hubs' are also popping up in the suburbs of Adelaide and regional South Australia, including Stirling Fringe, Playford Palace and Fleurieu Fringe.
The Adelaide Fringe Director and CEO Heather Croall says 2017 Fringe will have more to offer audiences than ever before: "With a record number of shows on offer and exciting venues to explore, we encourage everyone to get out there and take a risk with their show selection."
2017 Adelaide Fringe Theatre Highlights
'Blank Tiles'
Scrabble World Champion, Austin Michaels (Dylan Cole) knew over 200,000 words. Then he was diagnosed with Alzheimer's disease. Let Austin tell you his story. If he can remember. Dylan uses intelligent, satirical writing and playful characters to produce a unique style of comedy that combines theatre and storytelling. Dylan Cole is a performer, writer and comedian from Melbourne, Victoria.
'Blank Tiles'
'The Motherf**ker With The Hat'
Things are looking up for Jackie. He's out of jail and staying clean thanks to his sponsor. He might even have found a job. And of course there's Veronica, who he's loved since eighth grade. Nothing could come between them – except a hat. Nominated for six Tony Awards, this is a poetic, profane and hilarious look at love and addiction in New York City.
'The Places You'll Go'
An original dark comedy with a taste of Dr. Seuss in a light-hearted look at success, self-determination and mail! Hila Ben Gera is an Israeli playwright based in New York and the founder and Artistic Director of Lama Theatre Company. Lama means 'why' in Hebrew and the company's mission is to create Theatre that constantly raises questions. Two postmen in search of the meaning of life.
'The Places You'll Go'
'Cleave'
Inspired by the incredible lives of Daisy and Violet Hilton, conjoined twins born in 1908 in Brighton, England. At age four, they were shown as freaks at Luna Park, Melbourne. Burke was born with twin internal sex organs, an anomaly that caused a great deal of grief and had a twin sister who also different. Can family ties ever be cut?
'A Regular Little Houdini'
Newport, South Wales: A tenacious young dockworker's son, smitten by Harry Houdini's amazements, dreams of a life of magic – to escape a suffocating, impoverished future. An extraordinary tale of hope, determination and enchantment!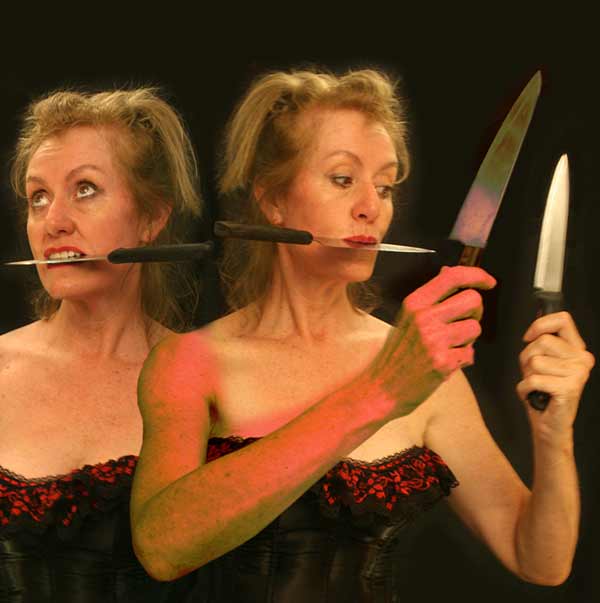 'Cleave'
'My Name is Saoirse'
'My Name is Saoirse' (meaning freedom in Irish) is an award-winning one-woman show, set in 1980's rural Ireland. Saoirse prefers running through fields to chasing after boys, but her best friend has other ideas. This tender, moving play follows Saoirse, an ordinary, extraordinary 15-year-old growing up in Catholic Ireland.
'Angel'
Inspired by a true story, 'Angel' is about the girl who became a crackshot sniper, and defeated ISIS at the siege of Kobane.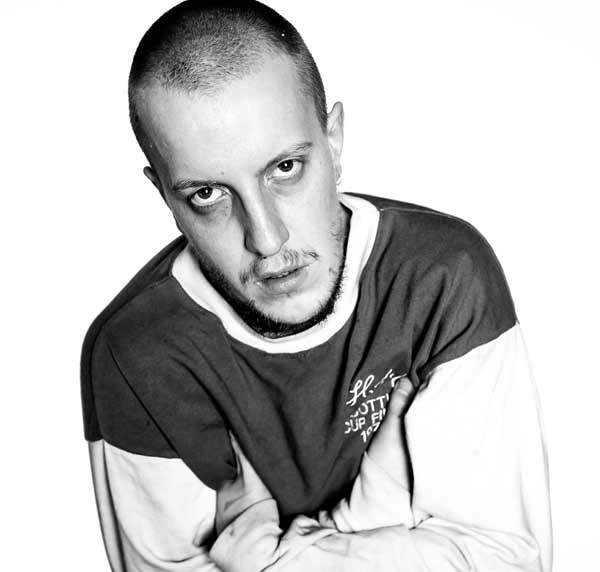 'Trainspotting'
'Trainspotting'
Choose Life. A pumping rave. The no-holds-barred, action-driven story of Mark Renton and his friends, living through the Edinburgh heroin scene of the '80s. This award-winning anniversary production performed by In Your Face Theatre's Scottish cast affirms the power and humour of this piece.
Click here
to view the full programme.
Adelaide Fringe 2017 takes place from 17 February-19 March.