Hi scenestrs. The name on my birth certificate says Caleb Sweeting, but you can call me Lobby.
You may already know me as the editor of another Adelaide magazine,
YEWTH
. Every month YEWTH will be hijacking Scenestr in this very column you're reading, in a segment we're calling Yewth Allowance. I'll be recommending the gigs that are worth spending your hard-earned youth allowance on, while sticking to shows that are $20 and under.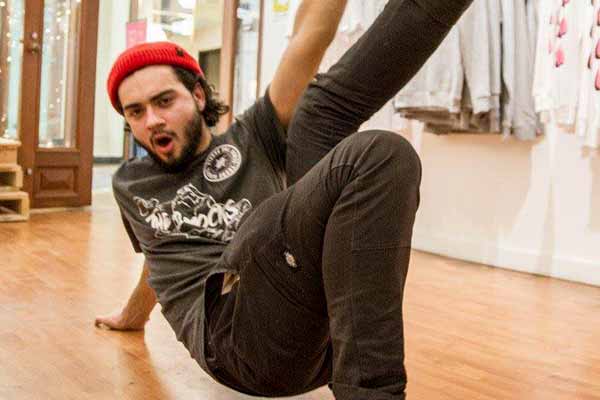 Caleb 'Lobby' Sweeting
So what do I recommend this month? I'm going to go against what I said in the last paragraph and suggest a show that will set you back more than $20 (only because you'll get more bang for your buck). I'm talking
Stonecutters Festival
at the historic Queen's Theatre.
If you don't already know, this year the two-day festival is back (16-17 September) with a bad-ass line-up consisting of
The Bennies, Dune Rats
as well as local hard-hitters
The Hard Aches, Grenadiers
and
West Thebarton Brothel Party
.
Event organisers are also ensuring the girls are to the front, with the bill also boasting bands with front-chicks including Karina Utomo (High Tension), Bec Stevens (Hyder Seek), and let's not forget on-the-rise Melburnian Alex Lahey. The hard rock mini-festival will set you back just over $60 for a two-day pass, which isn't too bad considering the impressive line-up. Bloody bargain and the best way to spend your youth allowance this month.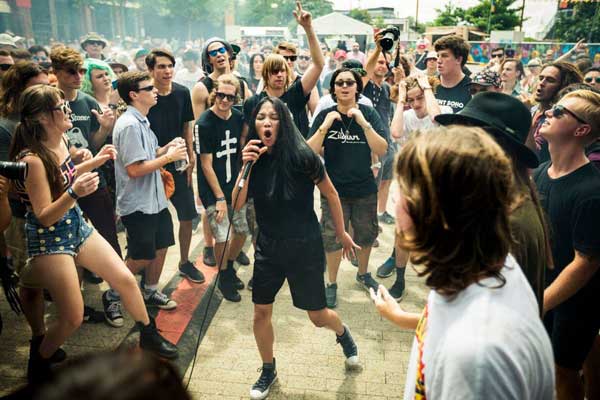 High Tension - image @ Facebook
If you happen to scrap together a few more coins, you should also check out these gigs as well:
Thursday 1 September.
It's a Thursday night and your youth allowance payment just came through: You have a couple of choices gig-wise. But I recommend if you're more of an edgy, uni student who wants to get fucked up to a bit of punk fuzz, then head to Jive for a dose of
The Gooch Palms
.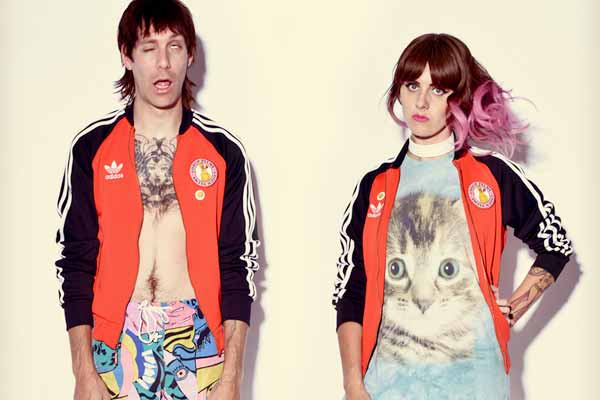 The Gooch Palms
Sunday 4 September
. You're looking for a Sunday Sesh; nothing too crazy, just an acoustic-type shindig where you can enjoy a pale ale and some sweet, live music. Look no further than local indie-folksters
The Winter Gypsy
at the Jade: man they throw down some mean harmonies.
Wednesday September 7
. You're on the prowl for hump-day dranks: lucky for you Punk Ass Kids is open at Rocket Bar and Melbourne garage-rockers
Magic Bones
are headlining. With the addition of Adelaide's best shit-rock bands including psychedelic-skater hippies
Druid Fluids
plus a rooftop BBQ and Guitar Hero, you'd be off ya rocker to be anywhere else.
Saturday 10 September
. It's a Saturday night and you're sitting around a glass table full of empty West End tinnies: there's not a beer left in the fridge and your emergency goon sack has been sucked dry. What are you and your mates gonna do? Go to a club? No, you do that every weekend. Time to spice up your Saturday. Fat Controller is throwing a warehouse party at Queen's Theatre featuring
Hayden James
. Apparently there will be bacon there as well. Count me in, Fat Man.
If you can think of better ways to spend your youth allowance or know any cheap gigs coming up, send Lobby an email:

This email address is being protected from spambots. You need JavaScript enabled to view it.