Adelaide will be able to experience a smogasbord of experimental and electronic sounds for four days in November.
Unsound Adelaide, which enjoyed a four-year run embedded into Adelaide Festival between 2013 and 2016, returns as a standalone event.
Former Adelaide Festival Artistic Director David Sefton is bringing back the Australian leg of one of the world's foremost experimental and electronic music festivals which will include exclusive shows, Australian premieres, a talks programme and sound installations.
Over three nights at The Thebarton Theatre audiences will be treated to different corners of the experimental world, colliding electronics, noise, jazz, improvand quirky pop filtered through a Latin lens.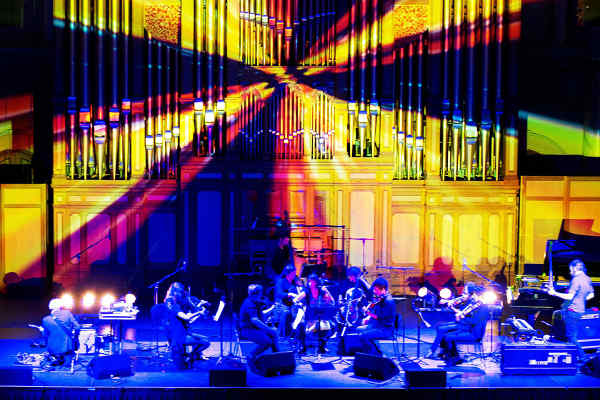 © Rob Sferco
Highlights include the world premiere of Australian A/V artist Robin Fox's new show
Euclidian Drone
; the long-awaited Australian premiere (and exclusive appearance) of New York's one-woman noise project
Pharmakon
; and the legendary
Wolf Eyes
in an exclusive Australian live show fans have been waiting over a decade for.
Holly Herndon
presents an interactive A/V show; at the shimmering forefront of the new wave of ambient music Canadian
Kara-Lis Coverdale
makes her Australian debut;
Lexachast
, the collaborative project of PAN Records head
Bill Kouligas
and Finland's
Amnesia Scanner
, combines overwhelming and mangled dystopian music with generative visuals sourced live from the Internet. The legendary
Porter Ricks
also make their first Australian appearance.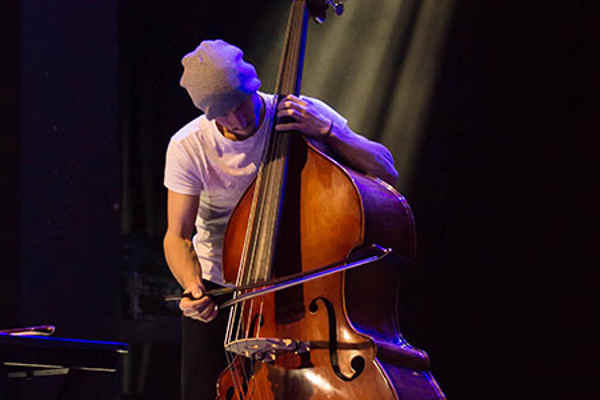 © Rob Sferco
The third night and final night of Unsound Adelaide ends with a colourful bang with the Australian debut of
Senor Coconut
, the incredible 8-person band headed by
Uwe Schmidt
aka
Atom TM
. Combining electronica, Latin flair and humour, Senor Coconut will reinterpret classics of the 70s and 80s, from Kraftwerk instrumentals to Sade, Prince and Michael Jackson.
Opening is the world premiere of a new ensemble made up of three of Australia's best instrumental musicians, pianist
Chris Abrahams
of The Necks, guitarist and experimental musician
Oren Ambarchi
and drummer
Robbie Avenaim
. Bridging the two acts is the "militant space music and / or Fluxus techno" of Norwegian-Basque duo
N.M.O
., a physical and humour-filled show involving percussion and electronics.
Club Nights
Unsound Club Nights now have a worldwide fame for bridging different styles and genres of dance music, from the experimental edges of club culture to blazing techno. Friday and Saturday late evenings, after The Thebarton Theatre concerts, Fowlers Live will host an impressive lineup from
Amnesia Scanner
's (SI) immersive and highly futuristic live show and
Varg
's (SE) cold ambient techno, to the Australian exclusive premiere of the curator of one of world's most successful experimental labels – PAN – Bill Kouligas (GR) and locals Club Sync.
Unsound Adelaide programme
Thursday 16 November
Installation opening at the Botanical Gardens
Opening Party
Friday 17 November
7pm - Robin Fox presents: Euclidian Drone (AU) – World premiere
8pm - Pharmakon (US) – Australian premiere, exclusive
9pm - Wolf Eyes (US) - Exclusive
Club night:
10pm – Club Sync presents: Sacrifices b2b Bby Angel b2b Rosa Maria (AU)
11.30pm – Amnesia Scanner (FI) – Live, Australian premiere
00.30am – Bill Kouligas (GR) – DJ, Australian premiere, exclusive
2am – Aurora Halal (US) – Live, Australian premiere
Saturday 18 November
7pm - Kara-Lis Coverdale (CAN) – Australian premiere, exclusive
8pm - Lexachast (Bill Kouligas X Amnesia Scanner) (GR/FIN/DE) – Australian premiere, exclusive
9pm - Holly Herndon (USA) – Australian premiere, exclusive
10pm – Porter Ricks (DE) – Australian premiere, exclusive
Club night:
11pm – CORIN (AU)
00:00 – Varg (SE) - Live - Australian premiere, exclusive
1am – Errorsmith (DE) - Live - Australian premiere, exclusive
2am – DJ Richard (US) - DJ - Australian premiere, exclusive
Sunday 19 November
7pm - Ambarchi / Abrahams / Avenaim (AU) – World premiere
8pm - N.M.O. (NO/PT) – Australian premiere, exclusive
9pm - Señor Coconut (DE/CI) – Australian premiere, exclusive