Australian fans have waited what seems like forever to catch a glimpse of musicians Tyler Hilton and Kate Voegele.
Hailing from the United States, most would think they got their start on the acclaimed TV show, 'One Tree Hill'. While their roles as Chris Keller and Mia Catalano certainly gave their careers traction, they were both exceptional musicians prior to commencing the series.
Performing at The Gov (Adelaide, 6 December), Tyler and Kate, accompanied by the talented Reni Lane on piano and vocals, exceeded expectations with an amazing show.
Click here to view more photos.
At first glance punters were concerned with the layout of the venue; rather than the usual general admission, standing room only, tables were strewn around allowing for a more relaxed atmosphere.
I too was concerned but when the show started it was easy to see why the layout was the way it was.
Being able to relax and watch some incredible musicians just do what they do best was really wonderful; it felt like a room full of friends hanging out rather than an overzealous concert where the artists are disconnected and just trying to get through the night.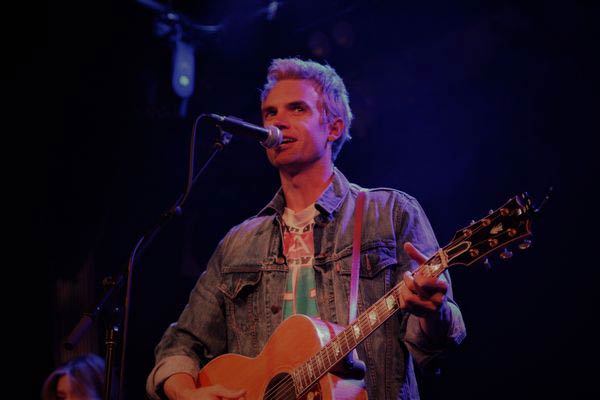 Tyler Hilton - image © Laura Thorburn
Tyler, Kate and Reni seemed to enjoy the fun and relaxed atmosphere, joking and chatting with the crowd about everything from koalas without chlamydia to Africola, a local restaurant they had fallen in love with during their time in Adelaide.
The performers drew the punters in with ease and connected so effortlessly, they showed that they were laidback and truly were as excited as we were they had made their way to our side of the world.
Playing songs spanning their careers, the real treat for most was their performances from the 'One Tree Hill' days. Tyler's song 'Glad', which scored him the role of Chris was amazing to hear live and Kate's performance of 'It's Only Life' was spectacular to hear live.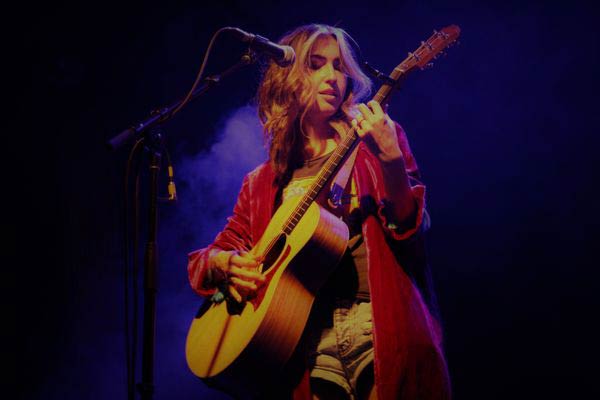 Kate Voegele - image © Laura Thorburn
Their voices are perfectly suited for harmonies and the way they vibe off each other shows such a strong friendship, making for an even better show.
Standouts have to go to a recently written song of Kate's called 'Free And Wild', the word 'wow' is truly the only way to describe it, Tyler's song 'Loaded Gun' was an awesome performance prompting the crowd to sing-along and the cover of 'Hallelujah' by both artists was that beautifully sung, even my goosebumps had goosebumps.
All in all, Tyler Hilton and Kate Voegele's show was simply amazing. The stripped-back nature of the show made for a wonderful night. These artists are incredibly talented and put their soul into their performances and were absolutely lovely and down to earth after the show, sticking around to meet every punter and have a chat.
Here's hoping they come back as soon as they can for yet another night of fantastic music.
Jessie and The Beating Hearts - image © Laura Thorburn
Shout-out to opening act, Jessie and the Beating Hearts. Jessie had an amazing Aussie voice and the entertainment value of the three-piece band was amped up by drummer Sean having a blast on stage. Some serious home-grown local talent right there.