For months my ten-year-old son has been floating around the house singing 'Stressed Out' and other Twenty One Pilots songs.
While I was entertained by his variance in pitch and exaggerated dance moves, I to found myself singing the catchy 'Wake up you need to make money/ But now we're stressed out' lyrics.
Click here for more photos.
But it wasn't until the day of their first Melbourne show I researched the band's background and watched their clips when I discovered what they were about. I was surprised to find a two-piece outfit. Even more surprised to find that one is a drummer, the other multi-talented on vocals and instruments.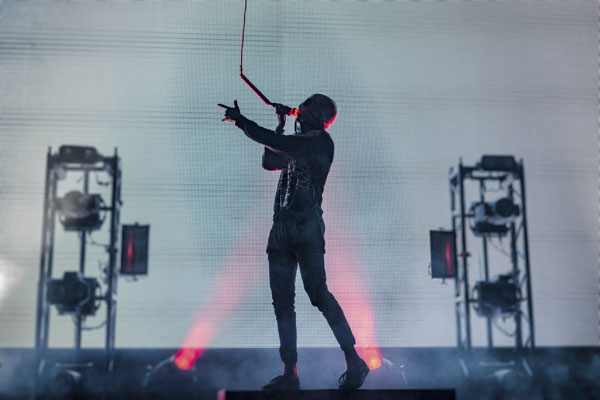 Image © Carl Neumann
By coincidence my son and I were driving home this same day and Tyler Joseph and Josh Dun were on the radio when one said: "...bands that complain about not getting album sales must have a bad live show."
As a live-music photographer, this prompted me to check out some live amateur footage on YouTube to get an idea of what I was in for; and just why these guys were so cocky about their show. The videos showed the crowd excitement was present but the stage was backlit with big lights and nothing much on the front… just silhouettes of the guys: a tough shoot.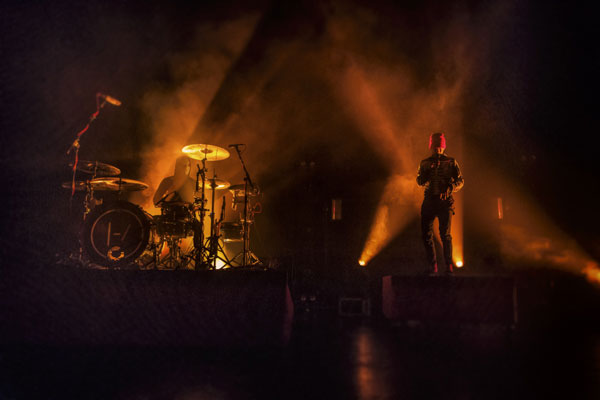 Image © Carl Neumann
Prepared for the night, I entered the pit of the beautiful Forum Theatre, cameras and appropriate lenses in hand. After about '100' repetitions of the same electronic, 4/4 beat over the speakers the lights went out and the Ohio brothers from another mother entered the stage drenched in screams from adoring fans.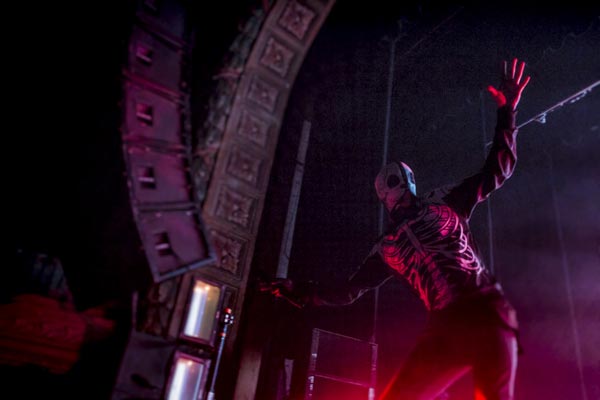 Image © Carl Neumann
Even though they opened with two of their bigger hits, which everyone sang at the top of their lungs, 'Heavydirtsoul' and 'Stressed Out', it seemed that every boy and girl in the venue knew every song. I've never heard a crowd sing-along so loudly to every song of the set, word for word. This atmosphere, with the lights, the thrilling stage theatrics and beautifully written words, made an outstanding performance.
Twenty One Pilots blew me away. If you haven't seen them yet, bad luck bud, all shows in Australia are sold out.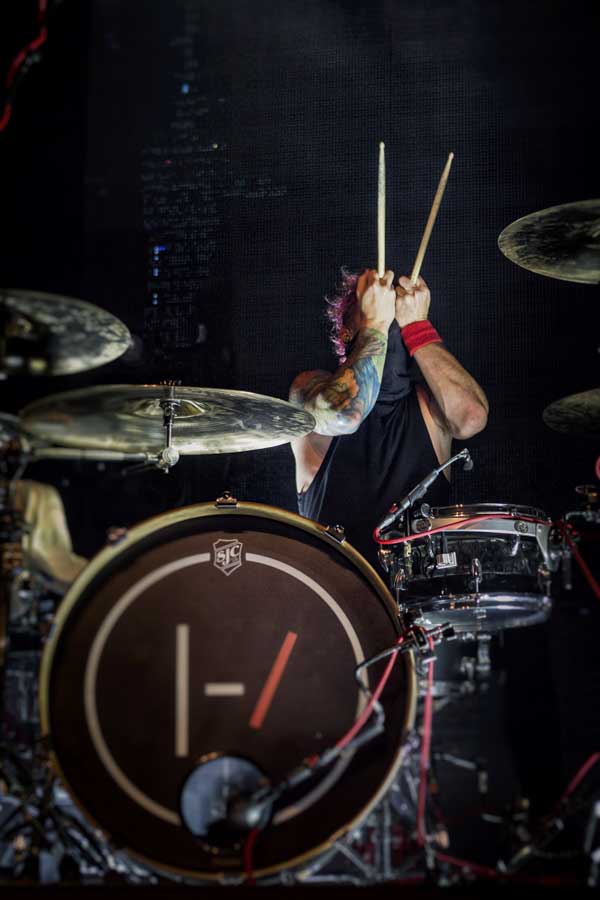 Image © Carl Neumann
Twenty One Pilots setlist
HeavydirtysoulStressed OutGuns For HandsMigrainePolarizeHouse Of Gold (chorus)We Don't Believe What's On TVCan't Help Falling In Love (Elvis Presley cover)The JudgeLane BoyDoubtHolding On To YouRideTear In My HeartCar RadioEncore:GonerTrees