There are a lot of reasons why you should head to the Central Coast, NSW, for next month's music and camping festival Narara Music Festival.
But we reckon it's watching The Vanns crash-tackle Lepers And Crooks on stage that seals the deal. Or that's what the guys reckon they'll be doing.
The Vanns interview Lepers And Crooks
What does your name mean?
The name Lepers And Crooks comes from a line in Bob Dylan's 'Ballad Of A Thin Man'. To us lepers and crooks personify outcasts. The five of us, being a bunch of misfit brothers from other mothers searching for bread in a way most deem delusional, well, it seemed to suit.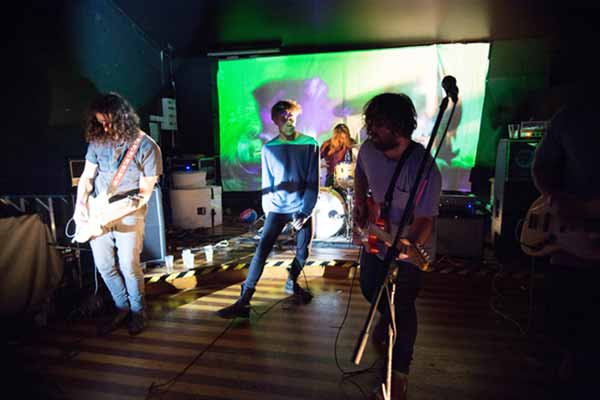 Lepers And Crooks - image © Tracie Tee
Who in the band will drink the others under the table/ stay up with us all night at Narara?
Everyone has their moments, varying from the 'I'm a camel' alter ego to 'I remember my first beer' screw-ups, to 'stop I've got to spew'. I'm sure if you asked any of us, each member would say they in fact would drink anyone under the table.
Looks like Narara is going to have to be the decider! Although the last time I told Alex I'd drink him under the table I ended spewing in the Macca's carpark.
If you had to be a leper or a crook, which would you be, why?
We've always kinda thought Alex, Damo and Pat are the Lepers while Garreth and Sam the Crooks. Reason being the Leper's frequently rock up in the raggy clothes, unkempt beards and long hair, sometimes even strange rashes. While Garreth and Sam are a bit more slick, smooth criminals. But that's for the people to say.
When someone says rock is dead, what do you say to them?
Hahahaha, you reckon? Check this band out, they're called The Vanns.
What fast-food outlet best describes your band?
Bay Kebabs in Byron Bay because we never fail to miss it when we are there.
What's in your rider? Why?
You guys thinking of ransacking it in Narara? Game on! There's plenty I wish were in our rider, but best not mention that here.
Who cops the most shit in the band?
When you spend as much time together as we do, you have to share the shit and whoever's being the most sensitive towards the banter at the time inadvertently ends up copping the most. You know the saying: 'Kids are c*nts'?' Yeah, well we haven't grown up at all!
Lepers And Crooks interview The Vanns
You guys have toured with some sick bands lately, swing us a tale?
We just finished a sick tour with The Delta Riggs. The first night Jim and Elliot got in a fist fight because we apparently stole The Riggs guitar rack, when in fact they stole ours!
What's your favourite song to play live off your new EP, why?
'Harder To Find'. Cam especially loves it because he gets to make sweet, sweet love with his pedals.
If we did a tour together what would you name it?
Crooks In A Vann.
What would be your ultimate feature of any touring van?
Stone and Wood Pacific Ale on tap, hands down.
Which member of Lepers And Crooks would you take home for a night of the no-pants dance, why?
Patty. The way he runs his hands up and down the fretboard gets us all tingly in all the right places.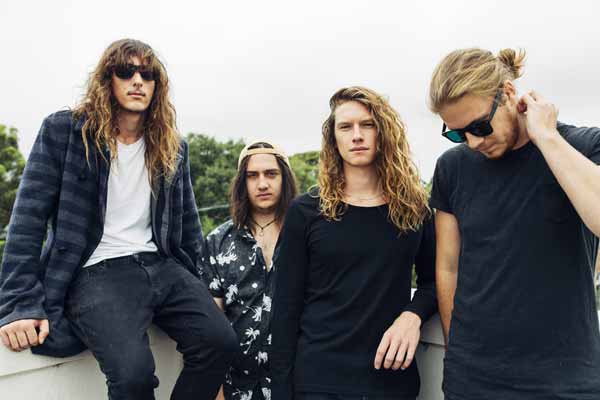 The Vanns
How would describe The Vanns as a lover?
Distant.
What are you most looking forward to at Narara Music Festival?
Crash-tackling Lepers And Crooks during their set.
If there was to be a movie made about The Vanns, which actor would be cast to play each member?
Chris Hemsworth – Cam; Nicholas Cage – Tom; Jonah Hill – Lachie; Owen Wilson – Jimmy.
The Vanns and Lepers And Crooks both play Narara Music Festival at Mt Penang Gardens (Central Coast) 6 May.