Triple J and ABC have announced the launch of Australia's newest live music TV series, 'The Set' for the end of October.
Hosted by triple j's Linda Marigliano and Dylan Scott, 'The Set' makes its debut during Ausmusic Month this November, kicking off on 31 October at 9:30pm on ABC and iView.
The show will feature performances from some of the biggest and very best Australian artists of the moment, to a live audience of 250 people who've come to join the party. Angus and Julia Stone, Vera Blue, Ball Park Music and The Presets will be stopping by – and they're bringing their mates.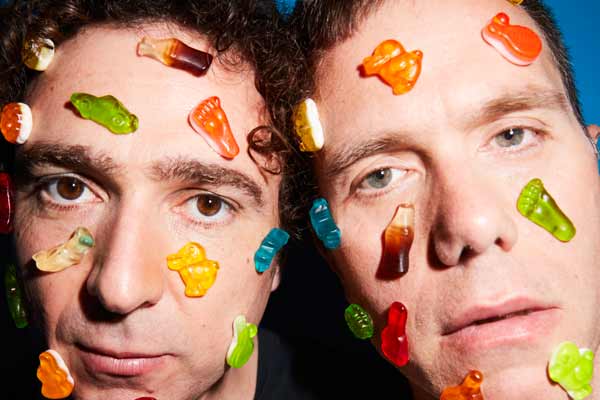 The Presets will feature on an episode of 'The Set'.
Across the series, headline artists will curate the line-up for each program by inviting two guest acts to perform live. They'll then close out the show with a special one-off musical collaboration.
Expect to see artists like Illy, Odette, Baker Boy, Wafia, Mallrat, Angie McMahon, Tia Gostelow, LANKS and Kult Kyss popping up throughout the series. Artists will perform at the show's purpose-built share house set, back yard and all.
Co-hosts Linda Marigliano and Dylan Alcott say: "We've been keeping The Set a secret for a while now and are pumped to finally share this news with you. A new live music TV show is going to be a great thing for Australian music, and hosting it together is a bloody dream come true."
'The Set' Times
The Set (30 minutes) - Wednesdays at 9.30pm on ABC, starting October 31The Full Set (60 minutes) - Saturdays from 10pm on ABC, starting November 3