Umbrella: Winter City Sounds tonight plays host to the return of one of Adelaide's rarest gems and oddities Peak, an electronic group primarily comprised of multi-instrumentalists Paul Fisher and Rob Reekes-Parsons.
Peak released their album 'Ebondazzar' in the early '80s. It's a record that has since come to be considered a scarce and prized possession among collectors and audiophiles for its lush, synthesizer soundscapes.
Paul and Rob have been working on a new, currently untitled album they will perform live on stage, giving audiences the very first listen to Peak's new material – in more than 30 years – prior to the album's still-to-be-confirmed release date.
"Some were old tracks and some are new tracks and we're working it through hopefully to be a double album," Paul explains.
"One album is complete and the second one is fairly well underway. We're using all the equipment that you could possibly imagine is out there. It will be electronic based as was our last work, but this time we'll be working with a live drummer, live bass player and live guitarist and presenting a reasonable rendition of the album we're about to release."
'Ebondazzar' is a defining moment in the history of the Adelaide electronic scene, produced at a time when pub rock ruled the radio and the road. Paul recalls it took two years after the album came out to get Peak's music ready for live performance. "That's the way electronics was," he says.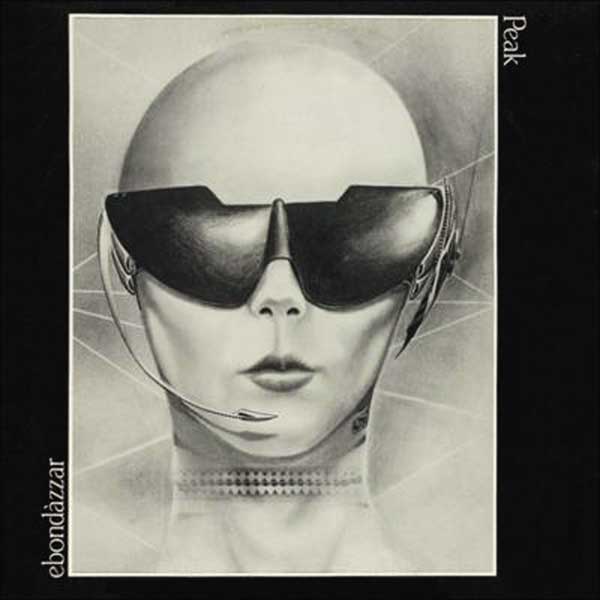 "You didn't have the capability of getting on stage and producing what you've done in the studio, whereas these days you can do anything you like."
Paul says he and Rob are excited about presenting their work in all its glory. "I would hazard a guess that we would be so different than anything else that will be there and that can only aid to what comes out of the full Umbrella project," he says.
"We are doing it quite similarly to how we did it in the old days… there's no vocals, it's all instrumental and soundscape-type work. People can imagine whatever they wish and they do when they come along.
"The wide variety of age groups that come to a Peak show is always welcome; we don't have a problem with teens to all the way out. We get people in suits and people with fishing rods," he laughs.
Peak play Jive (Adelaide) 21 July.