The Red Hot Summer Tour has once again hit Sandstone Point's waterfront stage (10 February), showcasing some of Australia's best rock artists, with special guest star Suzi Quatro.
Bustin' loose first on the stage was hit '80s band, Moving Pictures. Smashing out well-known classics from their 'Days Of Innocence' album plus a few thigh-slapping cover favourites, these guys proved beyond a doubt that their recent reformation was the best thing since popcorn at the cinema.
Moving Pictures - image © Pixels and Spice Photography
Swapping elbow patches for trendy patchwork threads, former teacher and vocalist Alex Smith taught the crowd a lesson or two about the art of performance, paving the way for popular '90s band, Chocolate Starfish.
Click here to view more photos from 2018 The Red Hot Summer Tour Sandstone Point Hotel concert.
Hop, skip and jumping onto the stage wearing a fiery red kilt and sizzling attitude to match, singer Adam Thompson encored with 1995 hit 'Four Letter Word', followed by 'All Over Me', 'Mountain' and 'Head'.
Launching their new song, 'Farmer Loretta', from their latest album, 'Spider', this master of spectacle, who allegedly once climbed the rafters of St Paul's Tavern in Brisbane CBD during a '90s gig, took off his bright blue undies, flinging them into the crowd amid the frenzy of their auspicious, 'Your So Vain'.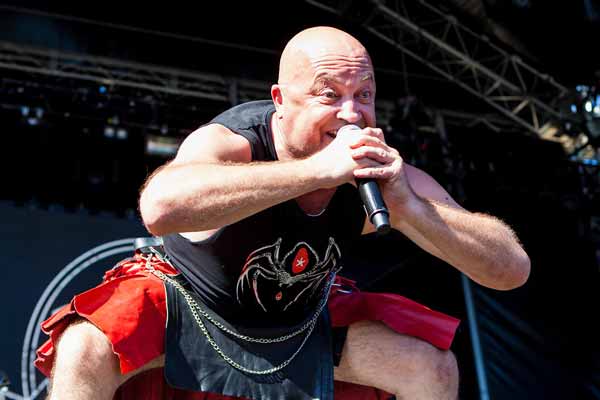 Chocolate Starfish - image © Pixels and Spice Photography
With one artist forsaking his undies, another was rewarded with a pretty pink pair. Crowd favourite and Screaming Jets' frontman, Dave Gleeson did what he always does best… titillate and entertain.
His top-notch vocals rung out across the venue's grassy knoll, head-banging, fist-pumping and limb-flailing his way through 'C'Mon', 'Better' and 'Shine On', plus more recent favourites like 'Automatic Cowboy'.
The Screaming Jets - image © Pixels and Spice Photography
His body was a hypnotic conduit of beat and energy; Gleeson commanded the Jets' tongue-in-cheek infusion of sax, reggae and melody into their popular songs. And as the flame-haired boy from Newcastle announced to the crowd: "We're here to rock like no one has rocked before!" when he once again took up the stage with The Angels, he didn't disappoint.
Being the 40th Anniversary of their iconic 1978 'Face To Face' album, Dave led the crowd down memory lane with pub-favourites 'After the Rain', 'No Secrets' and the quintessential Aussie song forever ingrained into our cultural psyche, 'Am I Ever Gonna See Your Face Again'.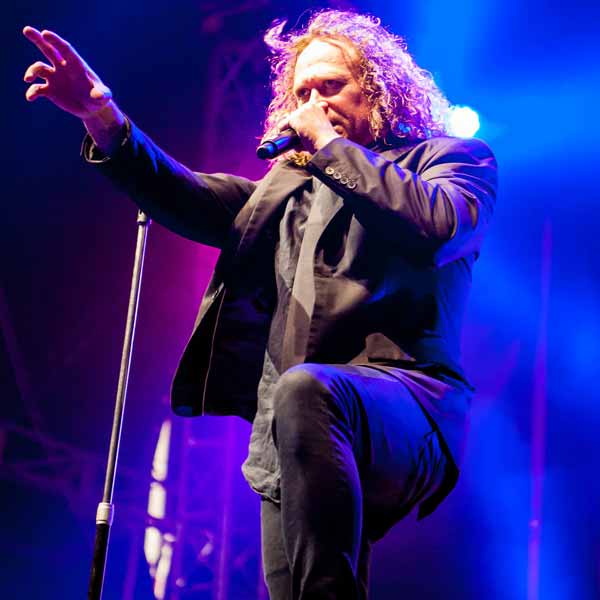 The Angels - image © Pixels and Spice Photography
With pragmatic lyrics and shades of punk defining many of The Angels' songs, and Dave wearing a Doc Neeson-style tie that bobbed up and down as he worked the stage to 'Mr Damage' and 'I Ain't The One', it was easy to be transported back in time to when smoke-filled pubs ruled the party scene.
Click here to read our 2017 review of The Red Hot Summer Tour Brisbane.
Tearing up behind The Screaming Jets as the evening sun began to temper, was ARIA Award-winner Baby Animals. Female lead, Suze DeMarchi reminded us what makes a rock chick cool.
Black cladded, raw-voiced and with sassiness to boot, she started with '90s chart topper 'Rush You', followed by guitar favourites like 'One Word', 'Back Bone', 'Break My Heart', 'Early Warning' and a brand new track, 'Tonight'.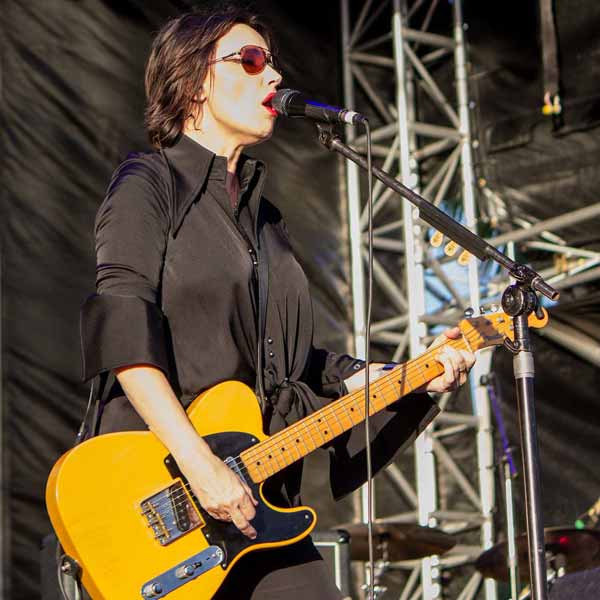 Baby Animals - image © Pixels and Spice Photography
Whetting everyone's appetite about what used to be and what might soon be coming, Suze led the Animals' spectacular readying the stage for sister-in-arms and the Queen of female rockers, Suzi Quatro.
A regular on the Australian touring circuit, this American rock queen gambolled, charmed, wiggled her bum and rewarded us with that distinctive Wild One scream that made her famous on 'Countdown'.
Smashing out tunes on her guitar, along with incredible renditions on the piano and drums, Suzi proved she is no ordinary 67-year old. Tirelessly belting out classic after classic from across her 40-year career such as favourites 'Fifteen Minutes of Fame', '48 Crash' and 'Keep A Knockin', she epitomised the term 'older and bolder'.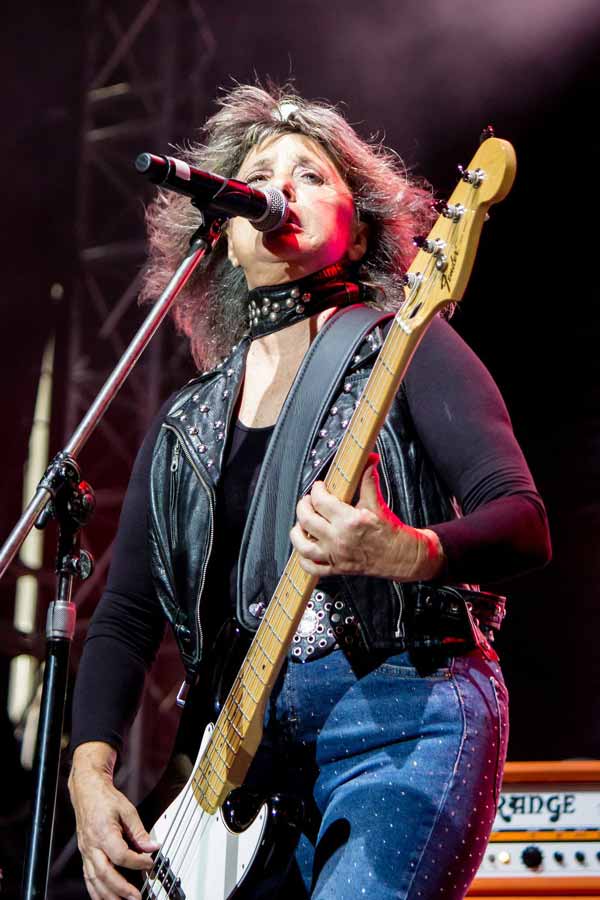 Suzi Quatro - image © Pixels and Spice Photography
And it wasn't until the heavy rumbling drumroll of 'Devil's Gate Drive' flooded the senses that you knew that this matriarch was just born to rock.
Finishing the night with an all-artist sing-along to 'Johnny Be Good' and a medley of fireworks, The Red Hot Summer Tour once again proved itself to be one of the best evenings of rock entertainment this year.