The life and legacy of Queensland's first woman of rock, Carol Lloyd, will be honoured when Queensland Music Festival presents the inaugural Carol Lloyd Award for emerging female artists.
Carol died in February this year following a lengthy and fairly public battle with pulmonary fibrosis. Queensland Music Festival Artistic Director and personal friend of Carol's, Katie Noonan says it is a loving and fitting tribute to a local industry pioneer.
"The thing that I was looking at in the place of current music awards for musicians in Queensland is that they are all awarded after people's death, and we knew we weren't going to have Carol for much longer," Katie explains.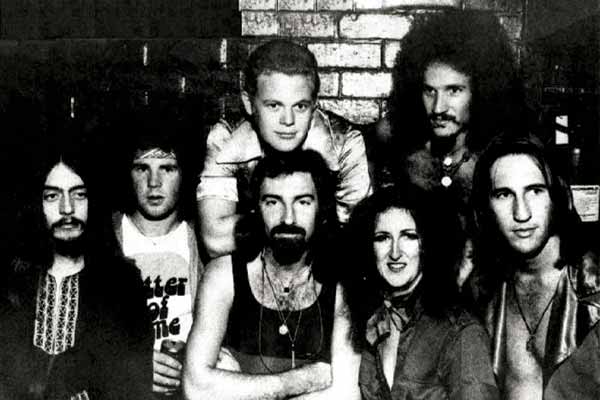 Carol Lloyd with her band, Railroad Gin
"She'd already been given a month to live over four years ago, so she defied the odds already but she was realistic about what was happening and her time left in this place.
"That was an inspiration for me to put together the award and have Carol know about it while she's with us, rather than afterwards."
The Carol Lloyd Award offers a $15,000 cash prize to any emerging female artist in any genre, from anywhere in Queensland, with options to use the money for recording or touring. "The idea is that, because Carol was such a fiercely proud Queensland musician and a home-success story, it made sense for the QMF to undertake this award," Katie says.
"We have never had an award like this in our 18-year history, so it's a significant, new venture for us as an entity. I'm really excited about seeing what talent we discover across this enormous state of ours."
Katie also points out that the Carol Lloyd Award is entirely inclusive of all types of female artist regardless of age, status or sexual orientation; the only caveat is that you must not already be signed to a label. "It's for emerging singer-songwriters but that is not an ageist category," she says.
"You could have had three kids and now you're emerging as a singer-songwriter. It's also completely open to transgender artists, should that apply. We're very much inclusive, Carol and myself being outspoken activists for the LGBTQ community in Queensland for decades.
"Any style, there's no stylistic restriction whatsoever. My desire is to hear a unique voice, and I don't mean a physical voice, but a unique sound.
"You could be death metal, country, jazz, pop rock, rock, dance music; it can be absolutely anything, there are no stylistic limitations. The only general rule is that you aren't signed to a record label because that would be double-dipping, and that way it's truly for independent artists."
The true spirit of the Carol Lloyd Award is to give female artists a better chance at forging and maintaining creative careers in an industry in which they are still underrepresented. "It will enable them to make a body of work, and without a body of wok there's nothing to tour," Katie says.
"So it will give them a platform to launch their career, depending which option they take, the album or the tour. Either way they'll create a body of original, unique work, and it will be a platform from which they can launch their career and further their development."
Submissions for the Carol Lloyd Award close 31 March.