The grass has always been greener in Adelaide according to The Bennies.
For the Melbourne party rockers, Adelaide was the first major capital outside of their home town to give them major love and support. This is not surprising, given that a significant percentage are laced with the medicinal herb known by many names: cannabis, hashish, weed, skunk.
Image © Erin Eustace
South Australia famously introduced more lenient drug laws in the '70s, rendering us the perceived holy land for pot smokers. While these laws have since been repealed, Bennies frontman Anty Hogan thinks there is still something potent about our local product. For the entire show Hogan wielded a grin equal parts Cheshire cat and happy Buddha.
Click here for more photos.
Many culinary metaphors can adequately describe the state that the entire band was in when they graced the stage: cooked, baked, toasted, pickled. When your biggest song to date is called 'Party Machine', it makes sense to walk the walk as well as talk the talk.
Image © Erin Eustace
The current tour is in support of the band's newest album 'Wisdom Machine'. This release is a slickly produced representation of their schizophrenic style; reggae mixed with punk is nothing new, but they also infuse their music with Aussie pub rock, synths and psychedelia.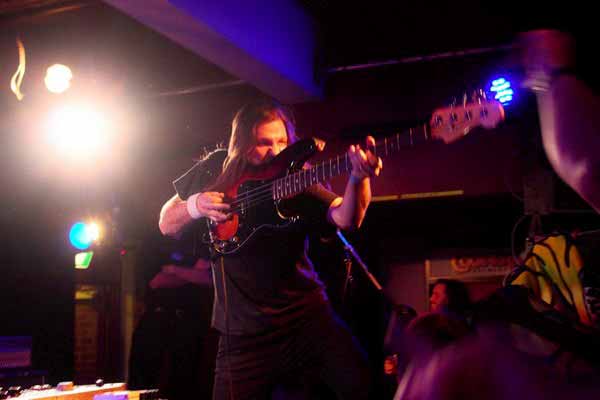 Image © Erin Eustace
You do not go to a Bennies show expecting faithful reproduction of the studio sound. The skeletons of the songs are there, but the flesh and blood of their live shows is found in the energy that they create through their rampant enthusiasm.
The security guards were the only people inside the venue not having a good time, as they struggled to restrain the THC-fuelled masses as they periodically emerged from the haze to invade the stage while puffing a spliff.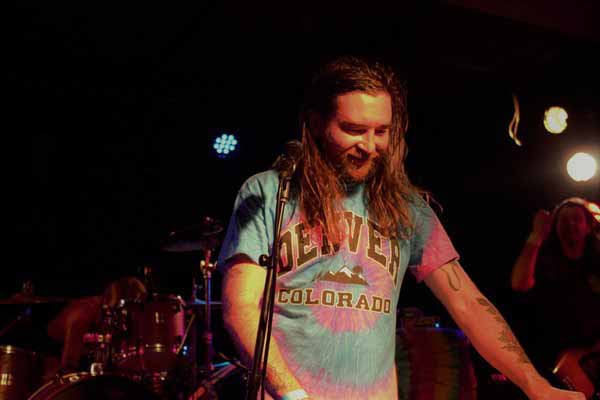 Image © Erin Eustace
While the ethos of the band plays a part in their success, it is the underlying strength of their new material that has grown their audience. Latest single 'Detroit Rock Ciggies' is more than just a funny title; it has a million-dollar riff and shout-out-loud chorus. It is but a gateway into the emporium of anthems that is 'Wisdom Machine', meaning The Bennies will not be coming down from their high any time soon.