It was great to see The Angels back in Adelaide again. For a cool winter's night (12 August) it was an amazing turn out.
The Angels are always able to pull a good crowd when they come to town and tonight was no exception. For a show competing with WWE (the first time in Adelaide for some years) across the road, it was great to see all the loyal Angels turning up in big numbers (and not just those who had known the band for some 40-odd years, but there were plenty of younger fans as well).
Click here for more photos.
The Angels have been joined on this tour by New Zealand band Mi-Sex – who shot to fame in the late '70s with their song 'Computer Games'. Mi-Sex started the night, with their current lead singer, Steve Balbi (former Noiseworks bass player), able to win the crowd over quickly with his enthusiastic performance.
Most of the people in the crowd where there to see The Angels, but you could tell they where also waiting for Mi-Sex's biggest hit, 'Computer Games', and they weren't let down. With just one song, Mi-Sex managed to really lift the atmosphere in the room.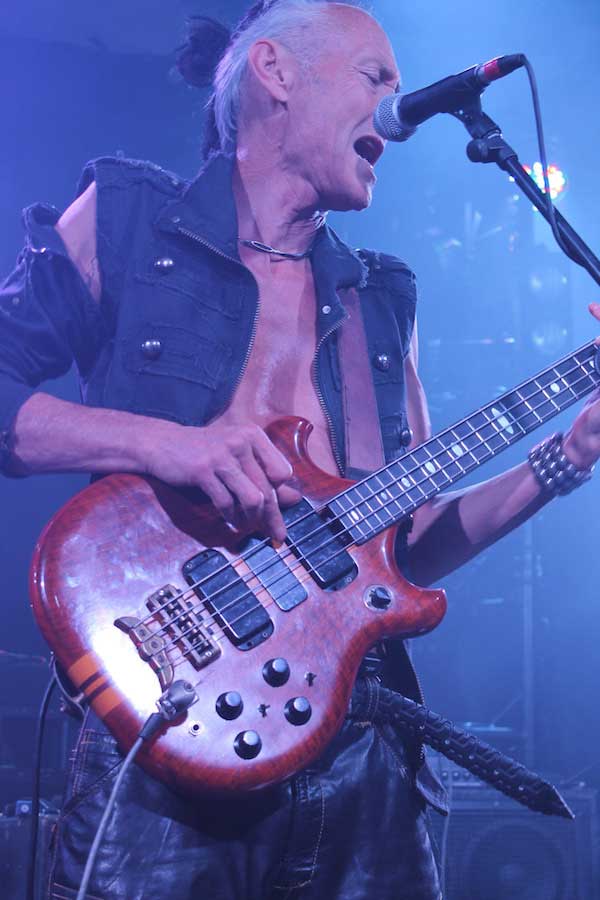 Mi-Sex - image © Shayarah Brown
After a short break The Angels took to the stage. From the very first verse of the first song of the set you could tell it was going to be a great night. It was great to see that after almost 40 years the Brewster brothers still had it; with a setlist that was comprised of so many hits, it was hard not to sing-along.
The crowd made the whole night feel like one, giant sing-along: there was pretty much not a single person who was not moving their head or singing along to their favourites. It was great to be able to hear songs like 'No Secrets', 'Take A Long Line' and 'Shadow Boxer'.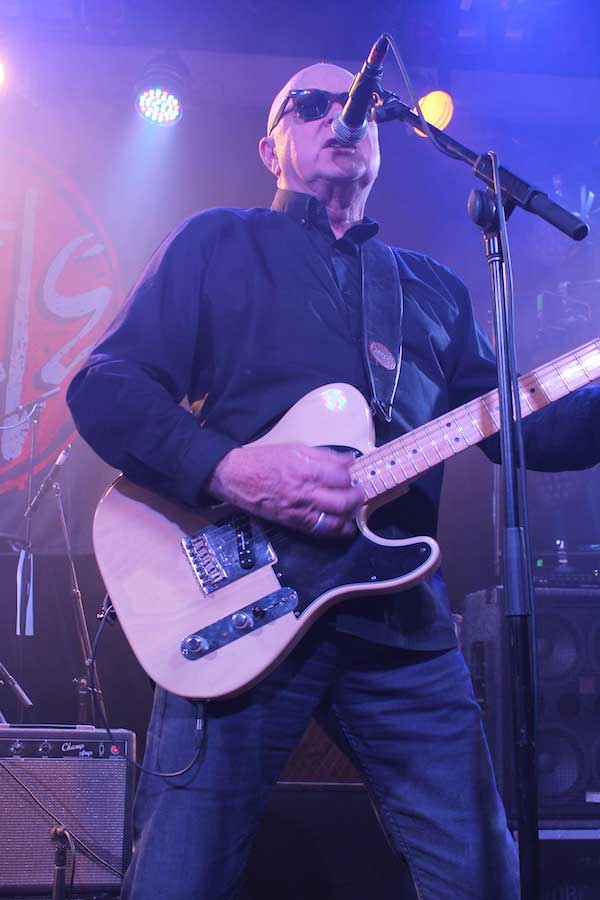 The Angels - image © Shayarah Brown
The highlight of the night though – and the moment that really made your hair stand up – was when they performed 'Am I Ever Gonna See Your Face Again'. As is always the case when this song is played they got the response: "No way get f****d f*** off."
The Angels - image © Shayarah Brown
According to Dave Gleeson (who has replaced Doc Neeson after his passing from a brain tumour) they're not able to go anywhere and perform the song with out getting that response. It has now become an Australian legend in its own right.
It is easy to see why The Angels are still so popular with the Australian pub scene after so many years. They still know how to get a crowd going and you don't hear people walking away from the venue after saying: "Oh I wished they had played this song or that song." The fans leave feeling satisfied they've had a great night out, hearing all their Angels favourites.
The Angels - image © Shayarah Brown
Hopefully it won't be to long before the boys are back in their home town again belting out all their hits that we just can't get enough of.
Click here for more photos.