Before reading 'Tex' by Tex Perkins, my knowledge of the baritone voiced, Aussie singer/ songwriter was limited to The Cruel Sea's '90s hits: 'The Honeymoon Is Over' and 'Better Get A Lawyer', and a vague awareness that he had been in another band called Beasts of Bourbon.
Still, the pull I recall feeling when I watched the music videos of the aforementioned songs back in the day and Tex's oh-so-cool performance at the 'David Bowie: Nothing Has Changed' show last year was enough reason for me to jump at the chance of reading his autobiography, and boy wasn't I left feeling uneducated.
For over three decades, Tex has fronted some of Australia's most intense and spirited bands and his memoir leads readers through his haphazardly orchestrated journey from defiant, punk rocker to Aussie music icon.
Like many other memoirs, the terms 'no-holds barred' and 'laugh-out loud' appear on the back cover of 'Tex'.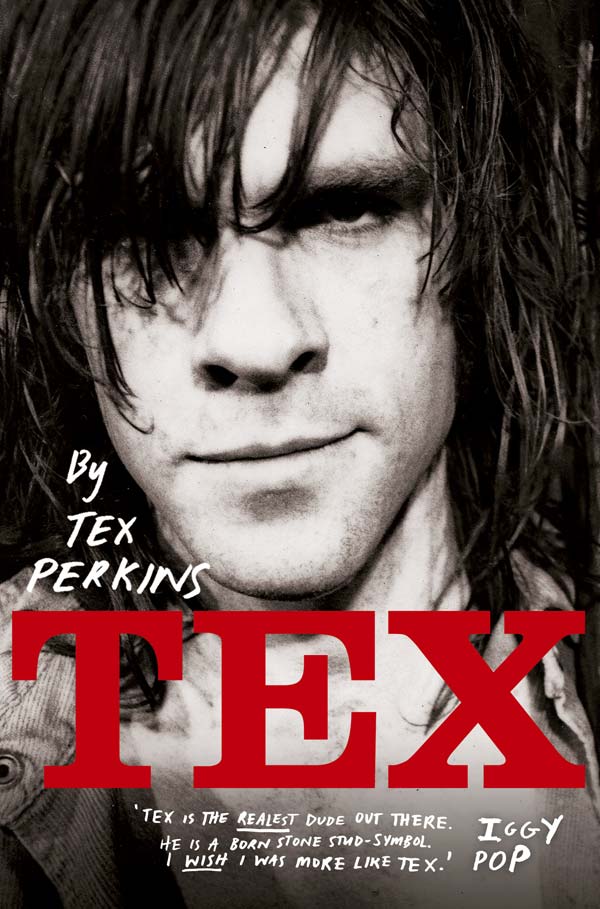 However, would-be readers can rest assured, this is not mere lip service. From the confronting opening chapter, 'Just Like Altamont' to the tongue-in-cheek caption accompanying a photo from Big Day Out 1993 in which Tex addresses comparisons between himself and Nick Cave, Tex writes unabashedly, unapologetically and humorously about his penchant for situationism, 'that' incident at the 1994 ARIA Awards, drugs, fall ins, fall outs, his 'pieces of shit' recordings and much more.
It's not all benders, brawls and bravado. With a refreshing candour, Tex talks about his discomfort with hitting the big time, how he still hadn't learnt how to sing on the 1993 'Sad But True' Tex, Don & Charlie album, and how he felt like a 'jerkoff B-grader' when hanging backstage at 'Saturday Night Live' with Sonic Youth and Nirvana.
Despite (or maybe because of) Tex's trademark swagger and roguish snarl, I've always imagined him to be a gentle giant. Yes, he is a force to be reckoned with. Yes, he is a man of notoriety. However, after reading his considered and at times downright sweet reflections of his childhood, idols, collaborators and fatherhood, Tex's bark is definitely worse than his bite.
Better get a copy, son.
Tex Perkins will host 'An Evening With Tex Perkins' at Giant Dwarf Theatre (Sydney) 2 August and The Greek Club (Brisbane) 9 August.