2016 has been an "amazing" year for Sydney DJ/ producer Olsen.
The cherry on top was his recent win as the 2016 Producer/ DJ Of The Year at the Australian Independent Music Awards in Sydney. "I've had some amazing moments, but winning the Producer/ DJ Of The Year award at the
Australian Independent Music Awards
is one of the best. It was amazing to get recognised for my work that I've spent hours alone in a studio [working] on."
Olsen has created a sound that is reminiscence of his live-music background. "I've always been a fan of Motown and funk; a lot of that comes from my live-music background. My style now is a real blend between the music I used to play and modern music. It's kinda like a modern, funk band."
Earlier this year Olsen released his first EP, 'Chapter One'. It was a process Olsen talks about with passion. "Writing the EP was something I did quite selfishly. Some of the tracks are slow and some are house, it's a real mix of music that I loved at the time.
"By doing it solo with no band to get ideas from or to influence the music I was really able to create music selfishly and just focus on how I wanted it to sound."
The next step for Olsen was to release a new single, 'Closer', which features a couple of remixes he is particularly excited about. "Releasing the single is really exciting, it features idols of mine. We have had play on Triple J, which was very exciting so I can really only describe it as being a really exciting time."
With summer's arrival, Olsen is looking forward to booking a number of solo, live appearances. "I'm not really nervous, it's more exciting. I've done a lot of other projects in the past, so I don't really have any nerves yet [about performing].
"If I ever play a big festival then I probably will get nervous. If that happens, and I wish it will, being up there on my own with no one else, yeah that'll give me nerves."
Olsen admits his love of audience responses is the most enjoyable aspect of performing live. "The thing I love about playing dance music is watching people get up and dance! In past bands, it was sometimes a sit-down thing.
"Now with this music, people can't help but get up and jump about. Watching people respond and dance to a beat you've created is just amazing."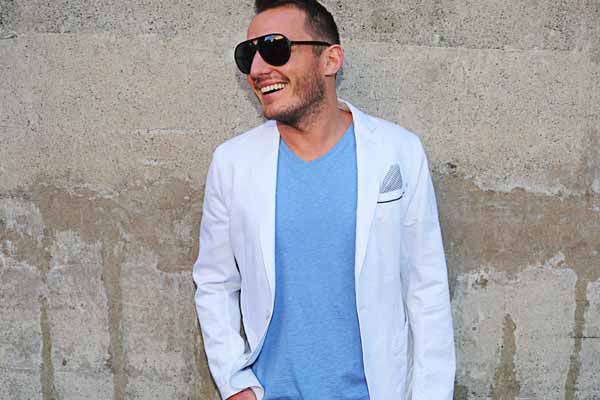 After a massive 2016, Olsen is looking to match it next year. "I would love to start collaborating with big-name singers and producers. You know I've done this EP on my own and I would love to start getting others I love involved.
"Getting on the festival circuit is another thing I'm looking to do as well beginning to add live drums and bass and things like that to my set. Basically, I want to make my sets live, club shows."
'Closer' is available now.