"In a place where everything is everything, but nothing is as it seems..."
The lush sloping hills of NSW's Riverwood Downs, where mist lingered and the horses in the distance looked subdued, was the landscape of Subsonic: a psychedelic, thumpy, glittery, sparkly, magical and mystical festival experience.
The design, installation, sculpture of the place was insane and noticeably gets better with every year the event has been held.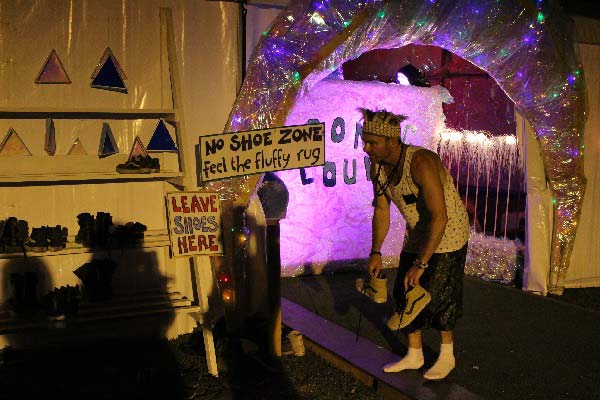 Image © Claire Antagonym
It toyed with the eyes and the senses. Ethereal globes of feathers drifted from trees and landed on the shoulders of the ecstatic crowd adorned in pink flamingos and fishnets and solar powered fairy lights.
Click here to view more photos.
Shamanic rituals and burlesque workshops and floating down the winding river in an inflatable unicorn. Burnt sausages and retro tinnies in the Outback Camp. Ice melting in the esky. Blistering sunshine, pink and blue sunsets, torrential rain and a pagan full moon.
It's an art festival with flamethrowers. Enough said. Musical highlights included Sketch The Rhyme and Dead Celebrity Heads. The heady chemistry and insane musicality of True Vibenation.
Getting sideways with Midnight Tea Party. The Regime: so much funk and groove. So much soul.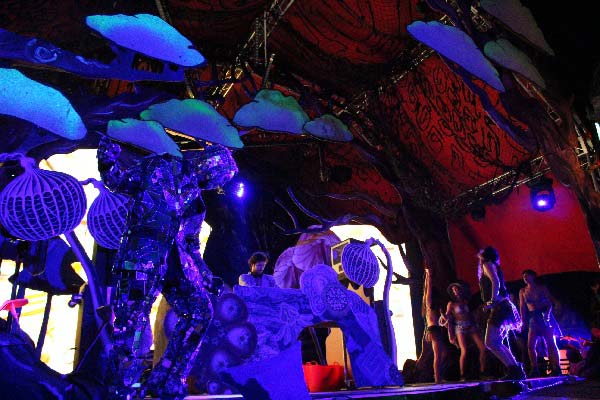 Image © Claire Antagonym
And above all, the insanely wonderful set by electronica alchemist and consummate musician Nicola Cruz. Currently living, producing and creating in Ecuador, in the depths of the Andean mountains, his music expresses a deep passion for its landscapes and the rituals and rhythms embedded in this unique culture.
Barefoot in the mud, fresh from the rain, the crowd was irresistibly drawn to the primal percussive energy of the sound that resonated through the speakers under the eerie light of the full moon.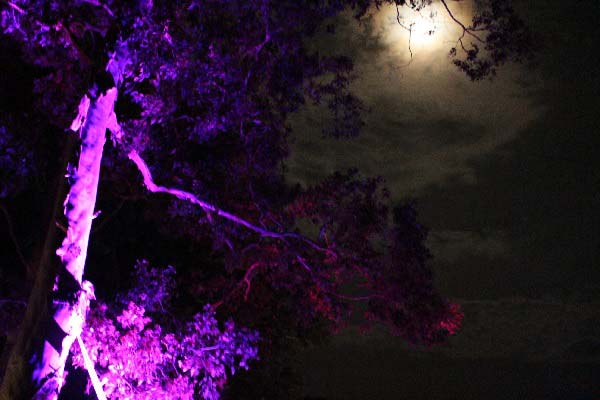 Image © Claire Antagonym
All in all, it was a magical retreat from reality; music in nature, art in sound. Well played Subsonic. I will definitely be seeing you next year.