The term 'sex, drugs and rock & roll' is a bit more than an understatement when it comes to referring to what Steel Panther do.
Being regular visitors to Australia, Steel Panther returned (18 June) for another round of headline shows across the country with the support of Kentucky hard rockers Black Stone Cherry (BSC).

 With this their first time ever setting foot on Australian soil, BSC had to give their Melburnian crowd a good impression. And man, did they ever.
Click here for more photos.
Throughout their slot, BSC gave nothing but an enthused performance. From running across one side of the stage to the other and swinging their guitars around as they riffed out a diverse range of songs like 'Blind Man', 'In My Blood', 'White Trash Millionaire', 'Me And Mary Jane' and even Motörhead's 'Ace Of Spades' (which got the most attention), BSC delivered promising results to the Melbourne crowd.
Black Stone Cherry - image © Carl Neumann
The band threw themselves all over the place, putting everything they had into their performance. Drummer John Fred Young was probably the wildest of the bunch – throwing his drumsticks in the air while slamming his kit aggressively and swinging his head in every direction. And might I say, Chris Robertson sports a really bad-ass collection of PRS guitars.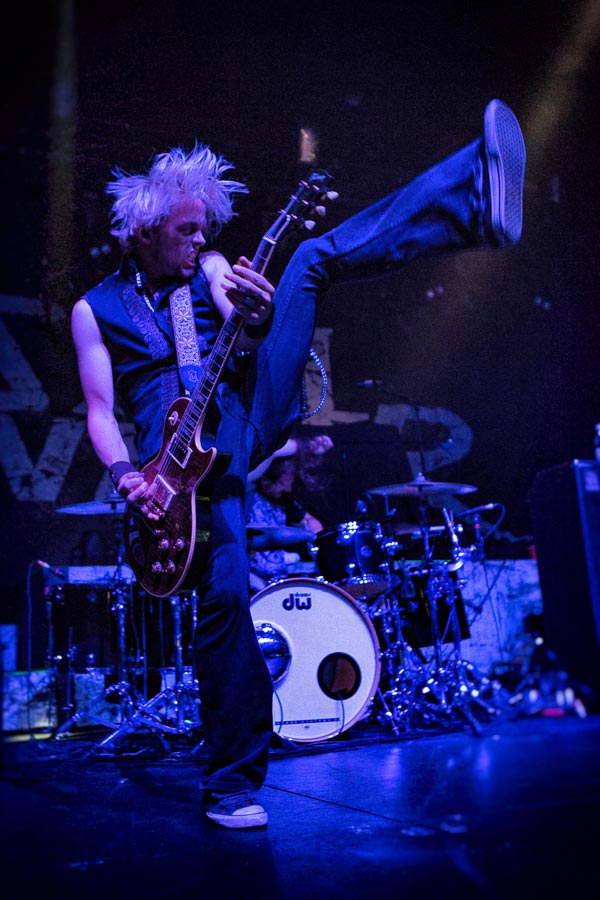 Black Stone Cherry - image © Carl Neumann
Overall, BSC made their first impression to Melbourne a memorable one, and I'm more than certain they have managed to earn themselves a lot of followers.


For those who have never been to a Steel Panther show, you can expect from the very first moment hysterical songs, a number of comedic routines between band members, plenty of blow-up dolls and giant inflatable penises thrown around, and many, many pairs of breasts of their female fans who exposed themselves to the band and at least 4,000+ patrons at the venue.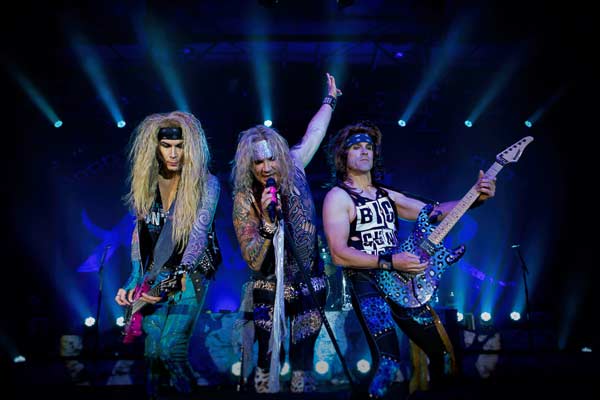 Steel Panther - image © Carl Neumann
Steel Panther offered many favourites such as 'Gloryhole', 'Eatin Ain't Cheatin' and 'Let Me Cum In' along with a handful of weird gimmicks they'd throw in-between each song, whether they be stand-up comedy or grab the adult inflatable toys.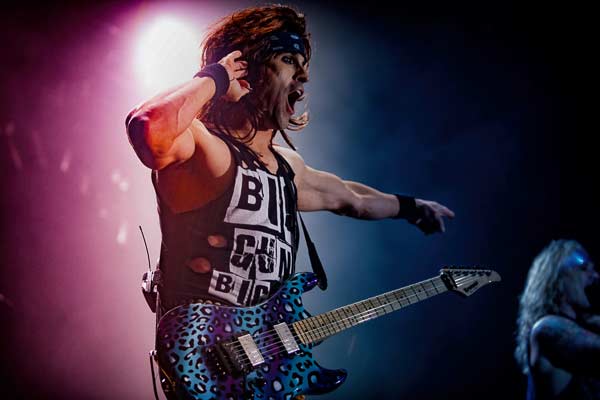 Steel Panther - image © Carl Neumann


The group's guitarist Satchel would also get his moment in the spotlight, executing an extremely tight solo on his Kramer guitar. This would also be followed by him getting on Stix Zadinia's drum kit, pulling double duty on his six string and the kit, reciting riffs from Metallica's 'Master Of Puppets', Guns N Roses's 'Sweet Child O' Mine', Ozzy Osbourne's 'Crazy Train' and Judas Priest's 'Breaking The Law', and even our very own 'Advance Australia Fair' as part of his solo.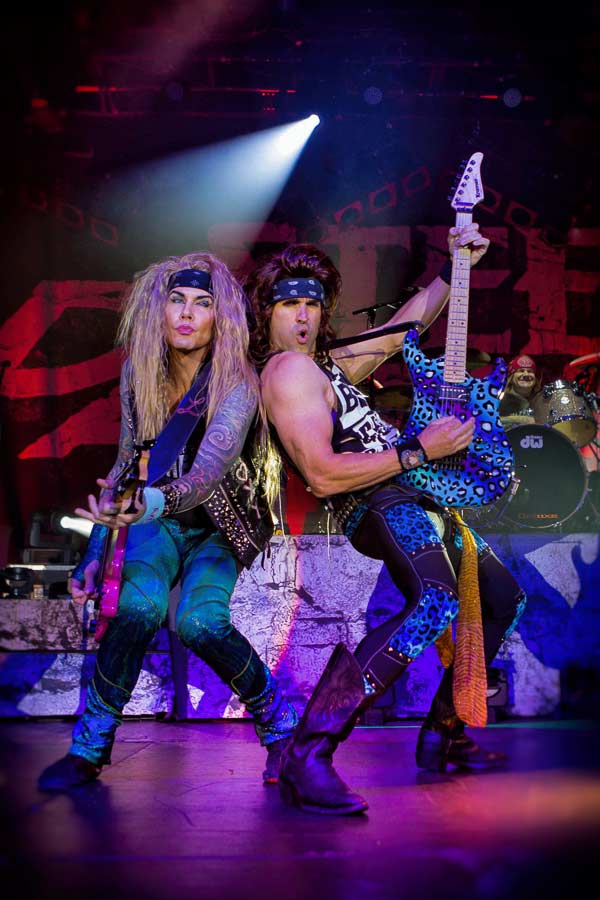 Steel Panther - image © Carl Neumann
The band continued their onstage ritual of bringing girls up on the stage to dance with them during 'Asian Hooker', 'Girl From Oklahoma' and '17 Girls In A Row'. There would even come a moment where singer Michael Starr and Satchel encouraged two girls to make out in front of the audience while partially topless.
Steel Panther - image © Carl Neumann
After 'Death To All But Metal', Steel Panther would return for their encore, saying they were going to lock all the doors in Festival Hall and play until six in the morning.
Steel Panther - image © Carl Neumann
Unfortunately, such a thing didn't happen. But they did play 'Community Property' and 'Party All Day (Fuck All Night)', and everyone there were still in high spirits for that. 

Click here for more photos.