Adelaide's ultimate French party is coming.
So Frenchy, So Chic is coming to Adelaide in January so get ready to wine, dine and dance in warm night air – and find your joie de vivre with music, food and dance.
In the past decade, So Frenchy So Chic (SFSC) has grown from a small series of concerts into one of summer's most hotly anticipated boutique festivals. It's a party, a picnic and a summer festival.
A long-time SFSC favourite, the Nigerian-born, French rapper
Féfé
will take the stage with a brand new repertoire of chic Afro-influenced beats.
Lovers of San Francisco's Quannaum crew (Blackalicious, Lyrics Born, DJ Shadow and more) may already be familiar with the French-born
Hervé Salters
, aka
General Elektriks
(pictured below). Boasting collaborations with Blackalicious, Femi Kuti and Mayer Hawthorne to name a few, we are very excited to bring his soulful, vintage funk-meets-jazz groove to Australia this summer.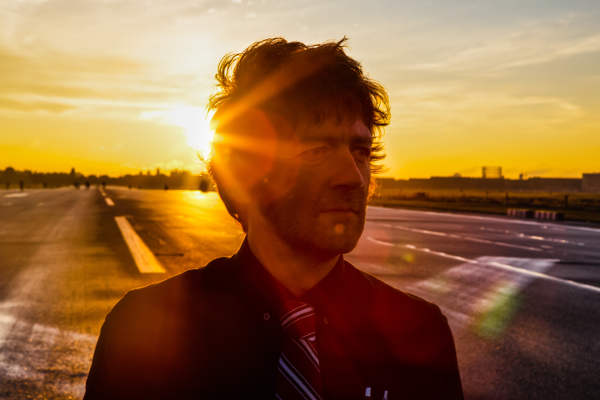 Juniore
is our super-stylish, seductive and sweet, retro and modern and très avant-garde addition to the So Frenchy line-up. Promoters describe them as the lost connection between fashion, surf, psychedelic pop, spaghetti westerns and the nouvelle vague film movement.
Pronounced 'Elijay', the three piece
L.E.J
has carved out a cult following with mesmerising covers and originals, using three distinctive sounds: vocal harmonies, percussion and cello. Having broken through reinterpreting hits like Drake's 'Hotline Bling' to 'Panda' by Desiigner with more than 150 million plays on Youtube, they're now about to win Australian crowds with their own amazing compositions from their debut album.
For foodies, the crème de la crème of the local French foodie scene, festival goers can look forward to wine, aperitifs and specialty French bites from La Buvette matched by the contemporary French flavours of the renowned bistro, Cliché. Leave plenty of room for mussels, oysters, crêpes, charcuterie, cheese platters, raclette, macaroons, ice cream and much more.
There are specially curated hampers to pre-order with tasty inclusions from roasted chicken or ratatouille baguettes to goose egg meringues and berry salad with cream fraiche, along with equally délicieux vegetarian and gluten free options. The finest from Laurent Perrier will be chilled and flowing all day, as will French beer, rosé from Provence, reds and whites from Bordeaux, and special cocktails at the SFSC vintage caravan.
The Adelaide night will be set against a charming village-like backdrop, perfect for dancing under the stars, with top wine and French food to be enjoyed by moonlight.
Francophiles, music-lovers and the chic-est of Adelaide will not want to miss this.
So Frenchy, So Chic happens at Pinky Flat, Friday 12 January, 2018. More information and tickets at the So Frenchy site.