It was not your typical Monday night (14 March) in Adelaide. In fact it was a public holiday to celebrate a horse race, but that didn't stop fans enjoying recent Grammy-award nominees Sevendust bringing a high-octane performance.
Even writing this review after witnessing first hand not just the performance, but also crowd participation, this past weekend has proven Adelaide is again enjoying their metal music, and also putting their money back into supporting the live scene.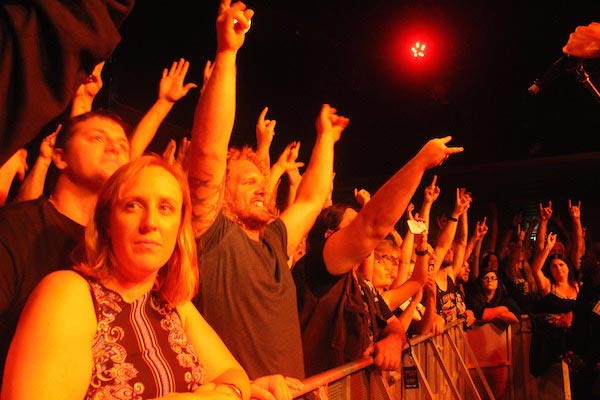 Image © Sharayah Brown
It was great to hear the good ol' Aussie chant of "Aussie! Aussie! Aussie! Oi! Oi! Oi!" start up in the front row; Sevendust asked the fans to keep showing them how it's done throughout the set so they can take it back to the US with them.
Click here for more photos.
It has taken five long years – since their mighty performance at Soundwave 2011 – for Sevendust to once again embark upon our wonderful shores. And by God did they miss us dearly.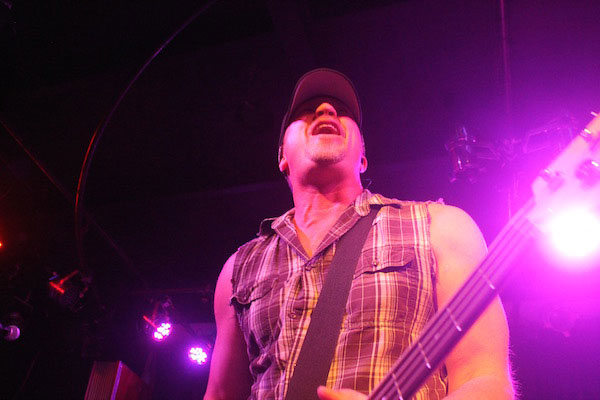 Image © Sharayah Brown
With their 2015 album 'Kill The Flaw', Sevendust have matured, energised themselves and now have a fresher approach to their sound; fans will always show their diehard support.
As long as Sevendust is around and performing the fans here in Australia will be spend their hard-earned money seeing them. Many filled their arms with the latest tour merchandise, while others mingled among other diehard fans soaking in the night's energy.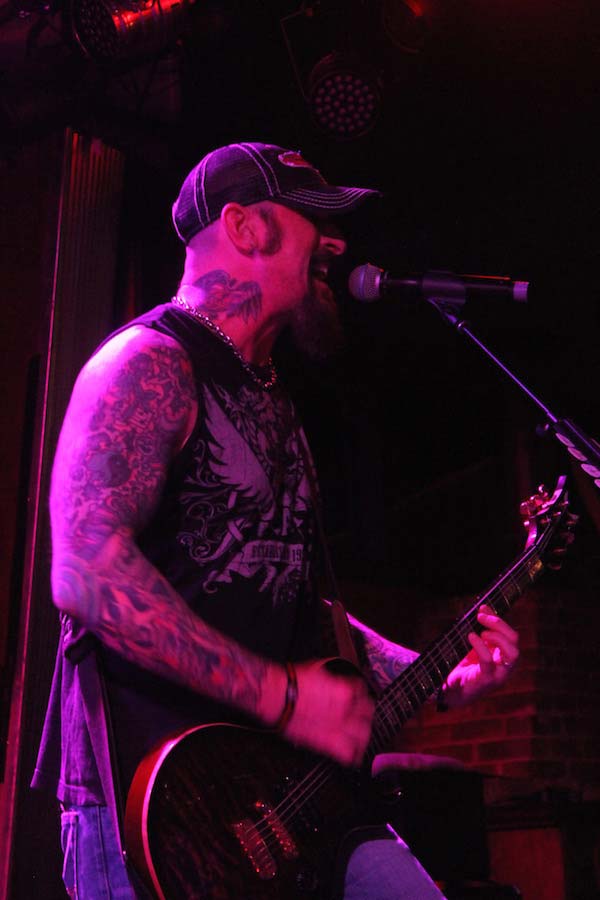 Image © Sharayah Brown
No matter where you looked, the place was packed, and that's not exaggerating. It was hard to see how The Gov managed to fit all the people in but they did and it was great to see. The atmosphere was that great, you could feel the buzz coming off each and every patron that attended.
What makes Sevendust great is that not only do they produce quality albums, but their live performance will capture you, whether you are experiencing your first dose or you've been there from the very start.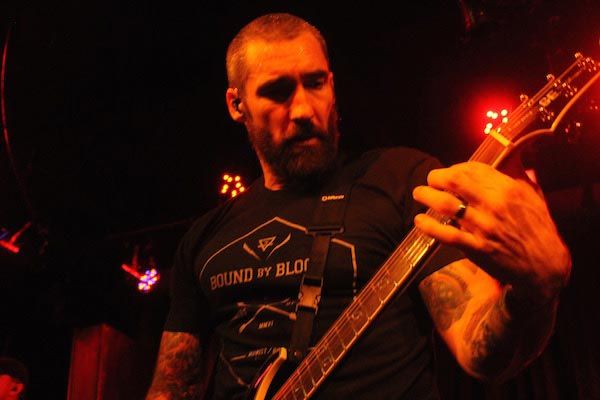 Image © Sharayah Brown
Sevendust gave the crowd what they asked for, plus more. With 14 killer songs in their set list, there was enough flavour to spread from old to new. It is also encouraging that the newer ones off 'Kill The Flaw' go over well live.
Everything was like a wild trip in the countryside, riding that motorcycle through the blazing sun, cranking up the engine and going as fast as you can. That is the best way to describe the performance of Sevendust. If you don't sweat or feel like you've just done a workout, well the only thing metal fans can say is: "You didn't have your weeties."
Many people walked away from the venue wanting more. One fan could be heard saying something along the lines of "can we do it all over again now?" Sevendust will continue to grow and be a showcase for years to come.
Click here for more photos.