Tuesday night (6 September) at The Triffid saw a respectable week-night crowd out to soak up the sounds of some of the country's rising talent at Secret Sounds' Bigsound Pre-Party.
A tasty sampler: four acts performed half-hour slots punctuated by their biggest hits to date and some of their new tracks.
Click here for more photos.
First up was Melbourne's impressive Ecca Vandal. Somehow, she's not as widely known as she should be: there were not enough people in the audience to see her on stage channelling a riot grrrl attitude and a throbbing undercurrent of '90s rap-rock, but good! [Ed's note: think Rage Against The Machine meets No Doubt]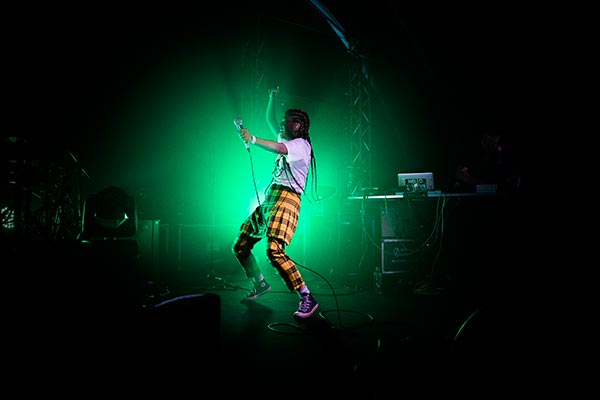 Ecca Vandal - image © Daniel Foster
There will forever be inevitable comparisons to MIA and Santigold, given they are also powerful female artists who are side-stepping stereotypes and making their mark on the music scene. Tracks like 'Father Hu$$la', 'Truth To Trade' and 'End Of Time' were performed at full throttle by her and her band.
Things took a discernible step into calmer waters with Oh Pep!; another band from Melbourne. Fronted by two creative women – Olivia Hally (vocals, guitar) and Pepita Emmerichs (violin, mandolin) – this show saw them supported by two other band members to produce some toe-tapping, alt-country folk.
Oh Pep! - image © Daniel Foster
Their tracks were mostly taken from debut album 'Stadium Cake', with 'Doctor, Doctor' and 'Tea, Milk And Honey' leaving the deepest impression. In terms of comparison, they sounded much like fellow Melburnians Alpine, but perhaps a little less poppy; with a tinge of Little May thrown into the mix.
Harts - image © Daniel Foster
Another Melbourne artist, Harts, also featured on the bill: and as a man with plenty of hype behind him, it was interesting to see if he could deliver the goods live. The backstory of Darren Hart and connection to Prince are by now widely known, and there is no way to avoid linking his sound back to him, with his blend of funk, rock, soul and pop.
On stage with his drummer (he announced his upcoming tour would feature a bassist for the first time) the duo and his pre-programmed sounds definitely did deliver in spades. An energetic performer, it seemed like he felt such joy to be on stage and the sound quality seemed to lift as well, perhaps because the venue's crowd had by that point really started to swell.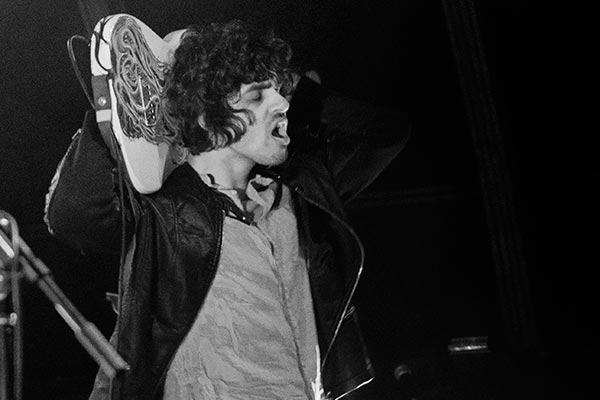 Harts - image © Daniel Foster
Newer cut 'Power' and older track 'Red and Blue' were performed with gusto and there was also a knock-out guitar solo, which also included him playing the instrument behind his head.
Rising rapper and singer-songwriter Tkay Maidza headlined the night and you could not wipe the smile from her face.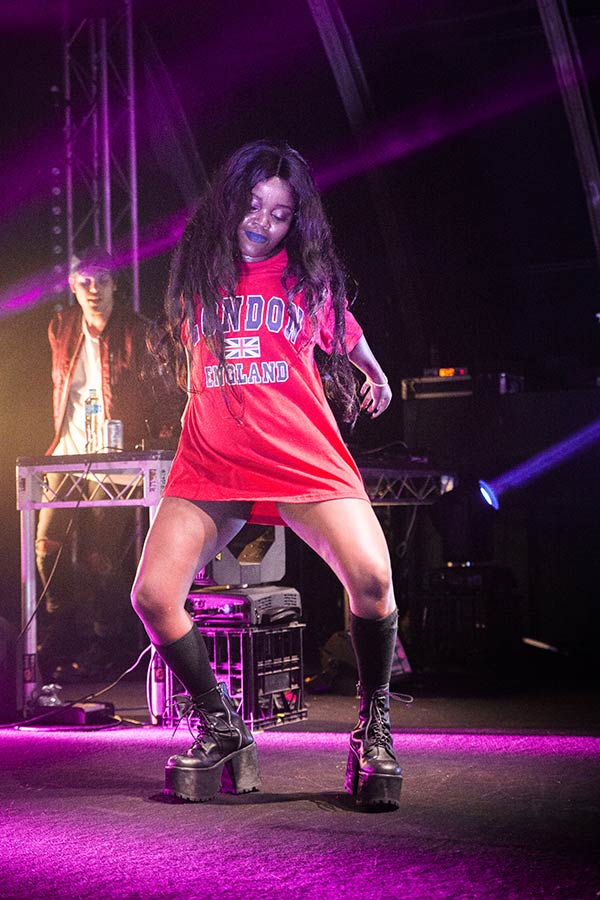 Tkay Maidza - image © Daniel Foster
With a debut album ready to be released and enviable collaborations with Killer Mike and Martin Solveig already under her belt, she understandably wanted to highlight that and began her set with these two songs ('Carry On' and 'Do It Right') before delving into her back catalogue.
Click here for more photos.
While the Adelaide performer is diminutive in size and has an endearing presence on stage (code for 'she is so cute'), her delivery is big and bold and full of life. This is a performer whose star is still set to rise.