Regurgitator have announced their 2018 around-Australia tour with new music and a clutch of punked-up supports.
No, they're not gearing up for their 25th year with "target-oriented propaganda... to change your world". "Welcome, fellow bio-accumulants to the ever widening waffle world. Go for a slip in the deep blue plastic, take a troll through the open-cut... Break the boss, get with the common cause and gear up for the oncoming narrative to choke that trickle-down force-feed."
The Gurg are on an assault mission but "batteries not included" on a 13-date tour heading south from Newcastle including two dates in Tassie before wrapping across the bottom and then up across for a big finish in hometown Brisbane.
Partners on the mission will be Glitoris (all dates except Wollongong) who've had a big year already headlining at Psych Fest and a residency at New Zealand's Fringe while also having squeezed in recording their debut album (tour coming later in 2018/19).
Regurgitator Life Support Tour 2018

Thurs 2 August
Cambridge Hotel, Newcastle
with Glitoris

Friday 3 August
The Metro, Sydney
with Glitoris + The Street Of Leisure

Saturday 4 August
Servo Food Truck, Wollongong (afternoon show)
with The Nah + Enfant Terrible

Saturday 4 August
The Basement, Canberra
with Glitoris + The Street Of Leisure

Sunday 5 August
SS&A Club, Albury
with Glitoris & TBA

Friday 10 August
170 Russell, Melbourne
with Glitoris + The Street Of Leisure

Saturday 11 August
Republic Bar, Hobart
with Glitoris + The Street Of Leisure

Sunday 12 August
Republic Bar, Hobart
with Glitoris and Native Cats

Friday 17 August
The Gov, Adelaide
with Glitoris + The Street Of Leisure

Saturday 18 August
Badlands, Perth
with Glitoris + The Street Of Leisure

Sunday 19 August
Badlands Perth
with Glitoris plus TBA

Friday 24 August
Kingscliff Beach Hotel
with Glitoris + The Street Of Leisure

Saturday 25 August
The Tivoli, Brisbane
with Glitoris + The Street Of Leisure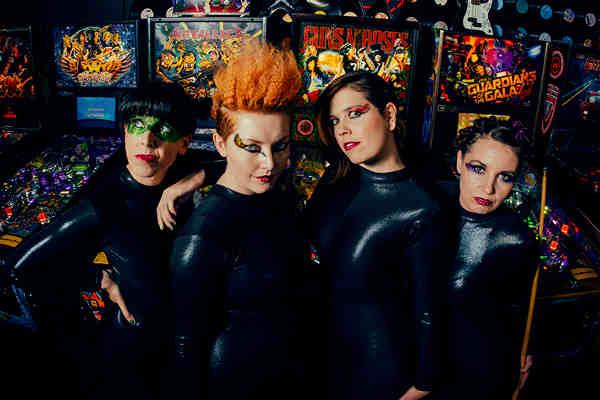 Glitoris