Still the only Australian artist to date to have recorded and toured with Bob Marley's crew The Wailers, Shem aka Yohann Narain is set to play Brisbane for the first time.
Touring under the moniker Bob Marley Celebration, Shem's show is a mixture of originals and select covers. "I got into the local reggae scene and started my own band called Exodus," he says. "We did all the reggae stuff and obviously being Rasta you follow Bob and every time The Wailers come you try and see them.
"A lot of things in life are mystical and there isn't really a formula for everything that happens. It has a lot to do with your spiritual input, which is what reggae and Rasta is all about. At this point the plan already was to go to Jamaica and cut a CD. I was in my mid-20s then and so instead of buying a house we were going to take our deposit and go to Jamaica.
"So we went to the show and I lined up and got my chance to meet 'Family Man' [Aston Barrett] who was Bob Marley's bass player... we started talking and for some reason he really took to me and I told him how we had been following them for a really long time and we are into the faith – we don't just talk the talk and smoke the weed – we live the life.
"I told him we were coming to Jamaica at the end of the year to record a CD and asked if he could give me some advice. I said I was thinking November and he said, 'Why don't you come in January and record with me. I'm really picking up something special about you and I want to work with you.'"
"For the next 12 months we conversed on the phone every month and we planned it and when it came down to the crunch of the dollars I asked what it was going to cost. He said to me US $15,000 and at the time; it was the late '90s. that translates to probably AUS $25,000. We had the potential of gathering maybe US$4,000-5,000 tops after airfares to Jamaica.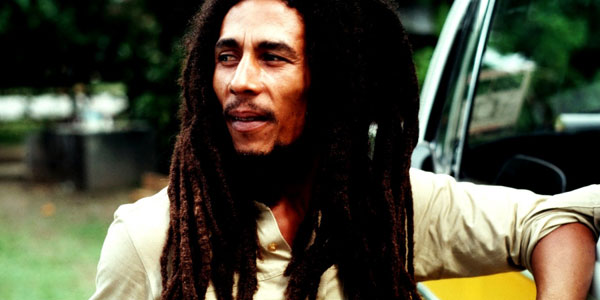 "I told him that was the most I could give him and he said: 'Alright well I still want to work with you so come down and we'll do a couple of tracks.' Meanwhile in my own head I was saying to myself 'I'm not going to go there for two tracks, this is my once-in-a-lifetime opportunity. So I went though all my original songs and I picked the six best ones, put them down, and took them with me.
"We get to Jamaica and checked into our place and Fam' came over with a couple of the boys and said 'let me hear some songs'. So we got in the car and he put the tape on and cranked it up. He listened to them all and at the end he said to me: 'I haven't heard stuff like this since Bob.' That's all he said.
"I couldn't get my guitar on the plane on the way over so when we went to the studio he said: 'I've got a surprise for you.' I opened the case and took out a heavy guitar and he said: 'That's Bob's guitar.' Then after we recorded my tracks he said: 'How about you and I write a song together.'"
Shem performs Bob Marley Celebration at Kingscliff Hotel 5 June and Ric's Bar 17 June.