Dave Miller along with Richard and Laurence Pike make up the electronic, boundary-pushing creative act known as PVT.
After a three-year hiatus the boys have returned with more explorative music; 'New Spirit' is the band's fifth album.
On the phone, Laurence expresses his excitement about the new music as well as delving into the reasons behind their three-year break. "I'm relieved. "It has taken a while to get [the album] off the ground, so it's great to finally get new things going."
'New Spirit' was almost, completely created in a home studio; this level of involvement allowed the boys to truly be themselves. 'Morning Mist Rock Island Bend' is the first single off the album; the accompanying video runs for nine minutes. "Making a video and getting songs out just takes time," Laurence says.
"Sometimes you just hit dead-ends and you need to find another direction. It's nice now to have something coming out that we think is the best thing we have ever done. Deciding to make a nine-minute video for the first song just held us up a bit.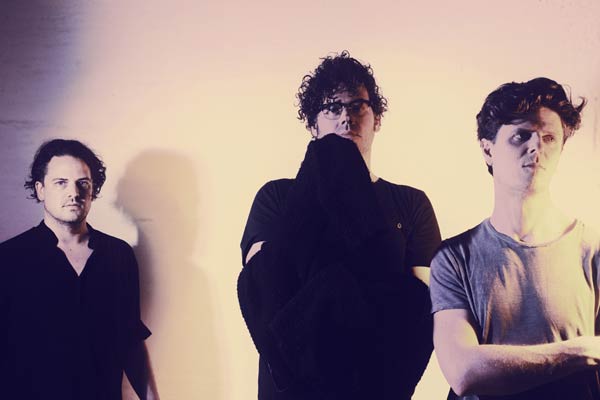 "We didn't see any reason to cut down the song other than to make it fit commercial radio play. We didn't want to do that, so the process took time but the song was worth it."
The trio will also tour the east coast of Australia, a run of shows Laurence is looking forward to. "Playing the new songs, it's nice to have the chance to play shows and get away.
"It feels good to get into a routine of presenting a body of work that is something different. Being able to reconnect with an audience is great as well."
Although the lads are split these days between Sydney and London, and have played several overseas festivals, they clearly have a strong appreciation for the Australian music culture. "The Australian industry is good because you can do anything you want.
"We are lucky to have an environment where we have space and freedom to make the type of music we want," Richard says.
Laurence echoes this statement by explaining how the culture has allowed them to develop and break boundaries. "Having that space is a key, cultural development of Australia and our music.
"Having space is always important, being able to create the illusions and the ideas in our head is what makes us unique and steer away from the commercial side of music," he says.
"We are just interested in being musicians rather than the lifestyle and worry about making money. Although there is that niche where our music fits it is still harder than ever to find a point of view.
"The pressures of time can get the best of you, but it's important to make music that when you go to bed at night you can sleep well."
'New Spirit' is available now.
PVT Shows
Fri 24 Feb - National Gallery of Victoria (Melbourne)Sat 25 Feb - The Foundry (Brisbane)Fri 3 Mar - Oxford Art Factory (Sydney)