Dream rockers Crystal Cities are back with their newest video to the upbeat pop of 'Binary Eyes', the second single from the group's debut EP 'Who's Gonna Save Us Now'.
Since the release of their first single in March (the title track of their EP), Crystal Cities have gone from strength to strength charting at #2 on the Triple J Unearthed Charts and debuting at #10 on the Amrap Charts within the first week of release. Not a bad effort for a completely independent band.
"We decided to work with Vittoria [Merlino Dentice, Director] again for this clip as we were so pleased with her direction on 'Who's Gonna Save Us Now'," Geoff Rana, the group's singer and primary songwriter says about the video clip for 'Binary Eyes'.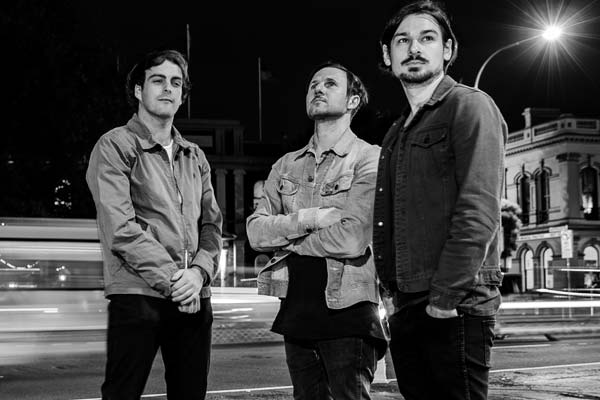 Crystal Cities
"She really understands the band's vision and ties in the visuals perfectly with our music. We spent a couple of days filming up at the Central Coast, getting lost in a grass maze with ponies, pinatas and concrete statues that come to life. Strangely enough no drugs were involved in the making of the video."
The band can't wait to unleash 'Binary Eyes' into the world and see what the future holds. Watch it exclusively here:
The clip was a Finalist in the My Rode Reel international film competition. "For the 'Binary Eyes' music video," Vittoria Merlino Dentice says, "I wanted to display a slight amount of satire – this being the historical statues with 'modern-day' quirks – to bring a lightness to the more serious themes the song presents.
"My interpretations of the themes being 'we all made up of the same essential things: a brain, heart, curiosity' and 'the frightening feeling that we're only a narcissistic speck of dust in the universe', these lead me to my inspirations which were 'Alice In Wonderland' and 'The Wonderful Wizard Of Oz'."