Earthlings started the night at Metro City (30 June) with percussion-filled drum rhythms and sounds that hyped up the crowd who were eager for the headline act.
A duo from Brisbane giving off a dubstep vibe with new renditions of popular songs, Earthings created noise and pulled energy for a maxed-out venue that was breaching its limits.
While the sound techs prepped instruments, a building 30 minutes of eagerness between sets grew, the server rigs of audio re-production loading and encoding every element and backing track possible, something well known for an act like Pendulum.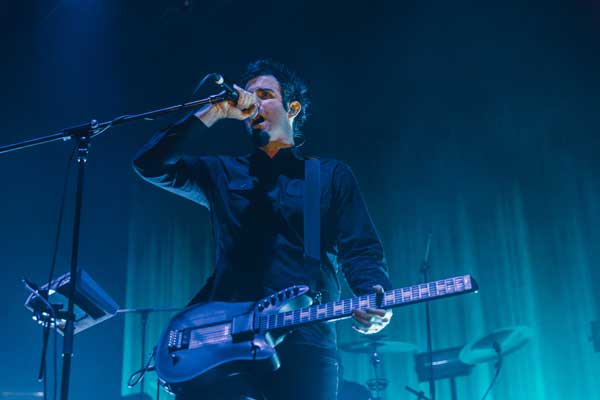 Pendulum - image © Elliot Cahill
The energy in the room was buzzing with anticipation, you could feel the heat rising. To keep the audience prepped and ready, old-school UK drum & bass played through the PA.
Suddenly the venue dropped to darkness, an array of eight strobes ready to fire on standby before the old legends who hadn't braced a Perth stage, their place of origin, in over eight years stood as silhouettes ready to play to a screaming crowd.
Click here for more photos from the show.
Pumping out nostalgic hits like 'The Island', beer being thrown in all directions, correct me if I'm wrong, but to hear them live again after years of CDs on repeat was a breath of fresh air.
'Tarantula' sent people into spirals of dance with its calamity of frequency. Sweat ran down onlookers faces, crushing us into new places as we witnessed 'Crush'.
The shadow-filled show kept Pendulum's long-time mystery alive with Rob Swire on keyboard, complaining of a stricken cold he called to the masses to help sing the lyrics of each song.
[Ed's note: at the Sydney show (3 July), due to a respiratory illness, Rob was forced to relinquish singing duties]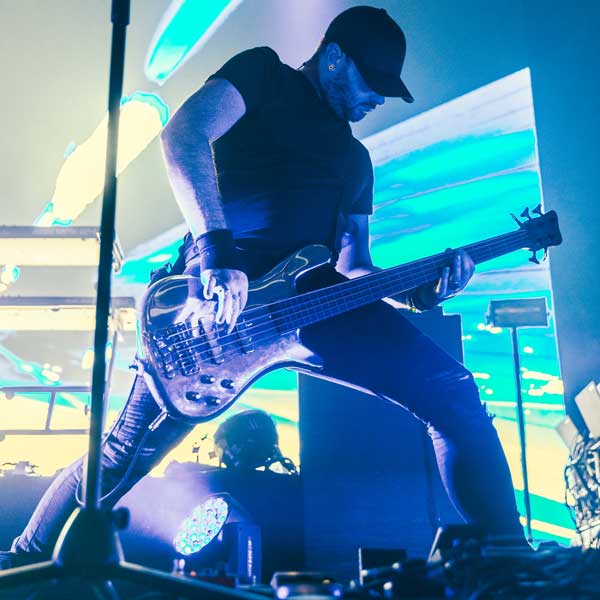 Pendulum - image © Elliot Cahill
From every angle it felt as if the venue was shaking and warping with each flicker of light. Everyone became animated and all you could hear were the groans of electric guitars melded in bass back-drums.
They brought the 90-minute set to a close with two final songs, 'Hold Your Colour', a statement to expression and light. Before riling up the crowd with a classic remix of the ABC news theme song mixed in with electro instrumentals.
You would have thought you were dreaming or in disbelief walking out of Metro City. Till next time Pendulum.