Peking Duk are readying themselves for their biggest headline tour to date, bringing their 'Clowntown' show to capital cities and regional centres across the country throughout April and May.
Ahead of the tour, one half of Peking Duk, Reuben Styles says he is excited about the extensive reach of the upcoming run of shows and being able play to crowds big and small.
"We've not done regional and capital cities [together], it's always been one or the other," Reuben says.
"The regional tour we did about two years ago was probably my favourite tour of all time, because I remember hitting these towns where no one really expects us to hit, which makes it really fun. Obviously the capital cities are the big shows, but being able to do the big shows and also the small but stupidly-wild ones is really cool and very exciting."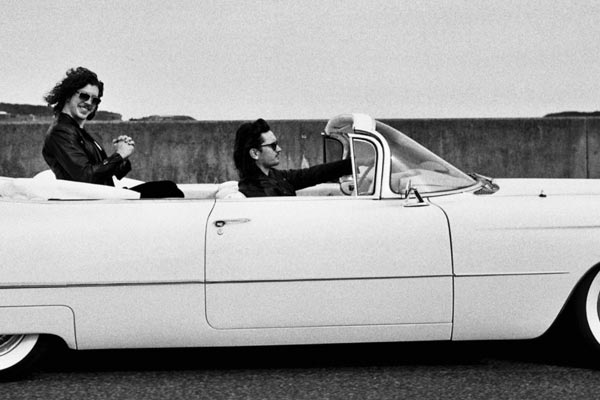 Peking Duk will be hitting the road with support from Ivan Ooze and Mallrat, which in Reuben's opinion makes the 'Clowntown' tour less of a Peking Duk show and more like a triple-bill of Australian talent. "I cannot believe we've got Ivan Ooze coming, he's incredible and Mallrat is out of this world," he says.
"Having just one of them on support was hectic but to have them both say yes, I genuinely can't believe it. It's just a short matter of time before Mallrat explodes and it won't be long until we're asking to support one of her shows," Reuben laughs.
"I feel the same way about Ivan Ooze, he's probably the best rapper in Australia; he's just incredible and everything he does is fire."
Peking Duk's most recent single, 'Stranger', features Swedish artist Elliphant and has brought a new level of recognition to the duo. Released in October last year, it comes as the latest in a string of singles created in collaboration with artists such as Nicole Millar ('High'), Safia ('Take Me') and Benjamin Joseph ('Say My Name').
Although Reuben says he and bandmate Adam Hyde are working on new music, fans shouldn't hold their breath for a full-length album anytime soon. "I assume we'll be putting out another song before the year finishes, I'd say maybe within the next month," he says.
"Then the debut album, let's just say sometime before 2030. I think if we promise it by the end of the year like we have the past four years, we'd just be having a good, old laugh.
"You know what, I'll switch it up and say it will be out before 2020. I'm going to say I'm ten years off and I'm going to add that anything I say means nothing in regards to releases."
As for the 'Clowntown' tour, Reuben says the title comes from a running joke between him and Adam which started, like so many unexplainable things on a drunken night at the Gold Coast.
"Going to Clowntown is pretty much just going to a party where everyone is up for a good time and not being pretentious or cool and just having fun… you can't get to Clowntown unless everyone is down to clown."
Peking Duk take their Clowntown tour to capital cities and regional centres, 21 April until 27 May. Click here for dates and venues. They also play BASSINTHEGRASS (Darwin) 20 May and Splendour In The Grass (Byron Bay) 21-23 July.