Walking in through Hot Rod alley and the Beats Bus stage set, the Mojo Burning spark was ignited (25 March).
With three acts opening the carpark party, all punters were entertained as they browsed the wares on sale and some exquisitely pimped cars including a 1978 Lincoln. Hamilton Hotel was in for some rockin' hot times.
Upstairs was eccentrically decorated with impressive half mannequins, a giant, pipe smokin' Zebra and a raised platform for the soon-to-be crowned King of Mojo Burning. The magic Mojo vibe was well and truly cast.
Click here for more photos.
Talking to people around the room, it was obvious the love for live, original music is something a lot of people are passionate about supporting and would like to see more of.
Sydney dudes Narla were the first to hit up the 'All Killer' stage launching into a solid set to get things off the ground. Their heavy blues is injected with a unique atmospheric element that sets them apart from many in the same genre.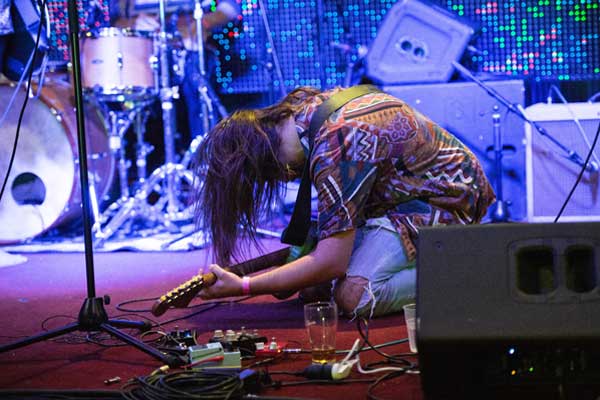 Narla - image © Tracie Tee
Jack, Nick and Clayton are talented lads, with a professional manner that preaches respect for their craft and contrasting choice in influences. With a set that fuelled the Mojo fire Narla were a great start to the power-packed line-up. Check out their EP 'In A Whole'; it will take you on a trip down the rabbit hole and back again.
The room filled significantly with an eclectic bunch of like-minded rock fans as the day went on.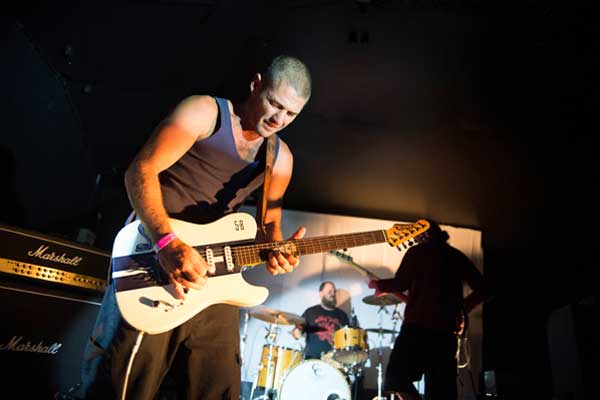 Chase The Sun - image © Tracie Tee
Chase The Sun took to the No Filler stage and the Mojo was blazin' with their funky blues. When they play you just can't help but move to the groove, with a funk-infused blues, rock the likes you will not find elsewhere, which is complemented superbly by well-crafted guitar solos and a humility from all members that is simply refreshing.
Newest single 'Live It Up' was released earlier this year and is a work of art with an old-school rock core.
Nothing could've prepared Mojo for the assailment that next graced the stage. Rick Dangerous And The Silkie Bantams burst straight into 'Thrust'; what a raucous intro… would we expect any less at Mojo?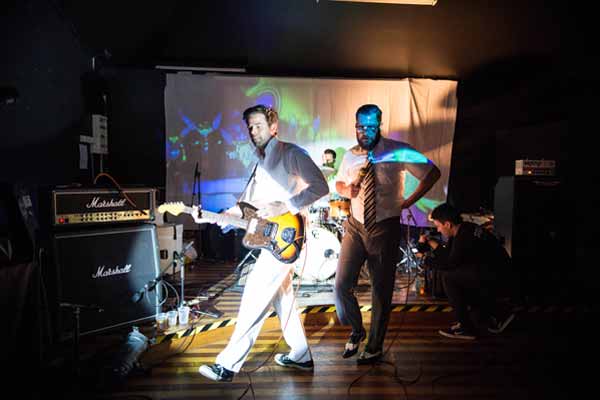 Rick Dangerous And The Silkie Bantams - image © Tracie Tee
A thrusting frenzy was inflicted on the crowd, ruffling more than just feathers. Obnoxious banter was at an all-time high with this perfectly timed slot; it really got everyone pumped after a bit of a mellower set from the 'All Killer' stage just prior.
Cup of herbal tea in hand, Rick delivered lyrics enthusiastically and the Bantams didn't miss a beat; by far a highlight of the day. Grab the thrust-core maniacs' new EP, 'Thrust Machine' including hot single 'Powdered Sugar' now.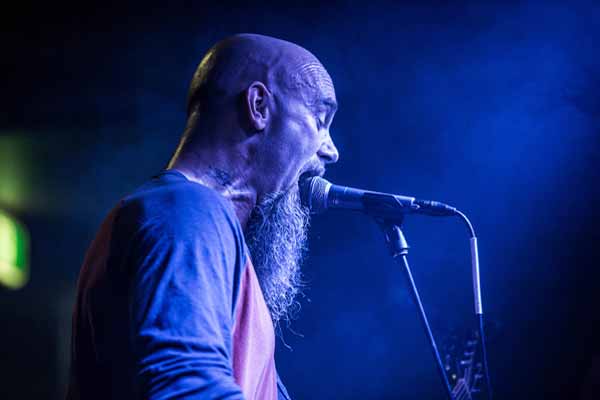 Nick Oliveri - image © Tracie Tee
Mojo Burning Festival 2017 well surpassed all previous years, with surprise cameos from Nick Oliveri on The Royal Artillery set, and pole-dancing temptress Dolly Deville with Transvaal Diamond Syndicate.
Other highlights included Nick O's solo, acoustic set (it was pure brilliance to watch/ hear him scream through a collection of Dwarves, QOSTA and Mondo Generator tracks as well as his own, solo material). Cheap Fakes also proved to be party starters, the reggae-rockers providing a superb ska set that often bordered on the metal side of the rock spectrum.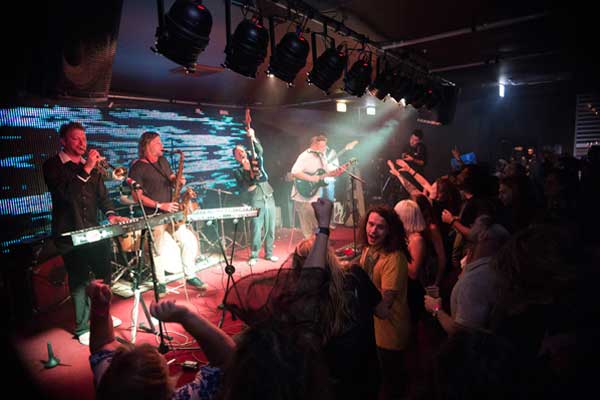 Cheap Fakes - image © Tracie Tee
This festival was without a doubt an ALL KILLER, NO FILLER blues, rock, roots and stoner-rock event of the highest calibre.
Click here for more photos.