"1. 2. 3. 4. Boom shak-a-la, oh yeah let's ska."
The Triffid was teleported into "ska-tosphere" on Saturday (23 April), as Melbourne Ska Orchestra, magnanimously showcased their album release, 'Sierra-Kilo-Alpha', to the delight of Brisbanites.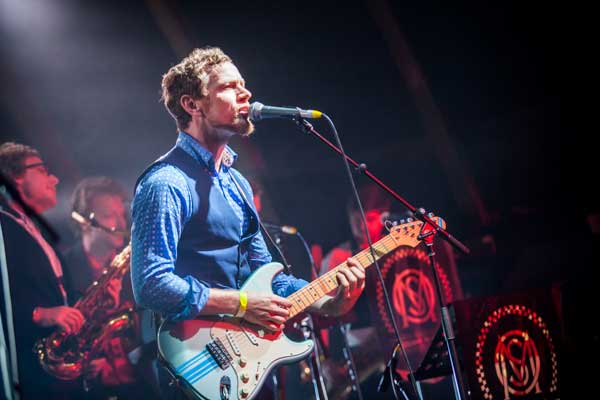 Cheap Fakes - image © Lachlan Douglas
Saturday's high-energy vibes were ignited with an effervescent Cheap Fakes performance. These debonair lads set the tone with their renowned catchy hooks, tight, funky riffs and soulful ska. With the brass blasting, punters succumbed to the dancefloor and cut loose.
Click here for more photos.
When the bombastic Melbourne Ska Orchestra ensemble stepped out on stage suited up and ready to share their dynamic horn and rhythm arrangements, the audience was tuned in and hyped for some interactive vibrations.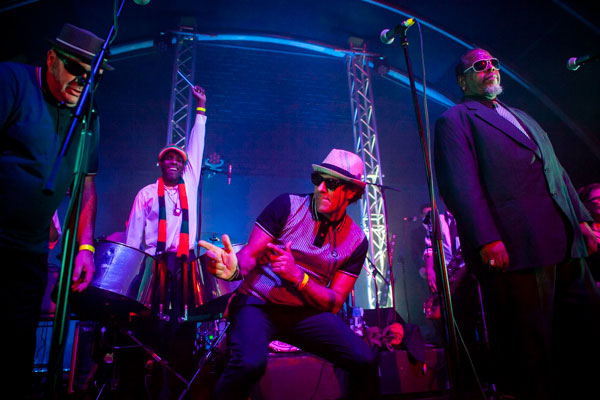 MSO - image © Lachlan Douglas
The joint was jumpin' from the first beat to the last. Melbourne Ska Orchestra's maestro performance is the real deal. Their musicality is matched by their charismatic stage presence: complete with razor-sharp wit, signature interactiveness and jaunty choreography.
There was a humorous photo pause moment, with the entire ensemble posed in-situ on stage, while frontman Nicky Bomba invited punters to "take photos then put your fucking phones away". The crowd a cappella call and response is always infectious fun!
MSO - image © Lachlan Douglas
Despite the epic ensemble of 20-plus musicians with shiny, big-brass instruments, the smooth finesse in executing choreographed routines – including backstage brass sections stepping forward for some front and centre horn action – was punchy and exciting.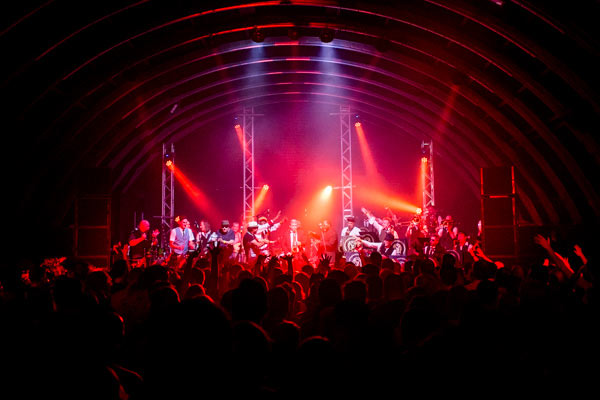 MSO - image © Lachlan Douglas
'Sierra-Kilo-Alpha' is a sublimely crafted album, alive with global beats and the universal freedom of ska to bust a move. With the album dropping the day before, the band's excitement was contagious: they are justly proud of this second album. The live breakdown of the brand-skankin' new tracks was an euphoric experience.
The sassy collection of ska tunes are infused with Afro-Cuban, funk and jazz rhythms. From the rocksteady grooves of 'Funk Junk'; the Bollywood boogie of 'Bombay Detective'; Afro-Cuban rhythms of 'Special Thing and 'Solitary Island Sway' to the Jamaican rude-boy vibe of 'Sly Boots', and the star of ska arrangement 'Escher'.
MSO - image © Lachlan Douglas
Brisbanites skanked fervently, united in their "dance therapy, releasing negativity and filling The Triffid with positivity".
Click here for more photos.