Adelaide was the first city in Australia in which Nicky Bomba's Melbourne Ska Orchestra would play to sell-out audiences.
This is not a surprise; every year our Botanic Gardens plays host to WOMADelaide, a celebration of world music. Foreign and exotic sounds are mainstream here, not a niche market. The MSO have played WOMAD previously (2012), ensuring that The Gov was packed to capacity with ska lovers young and old; long-time Bomba fans and the recently converted.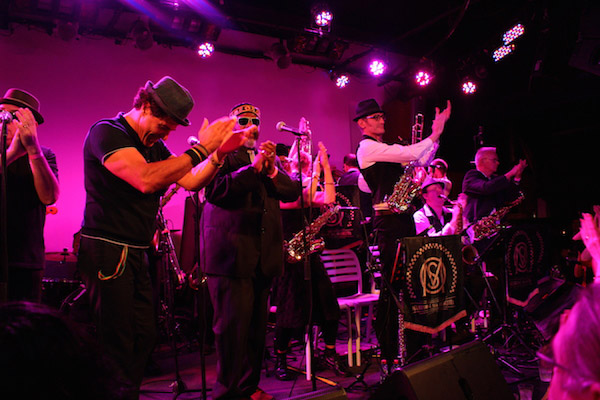 Image © Sonja Durmanovic
One of the great things about generationally diverse concerts is you get to observe the look of disgust on young people's faces as they watch older people dance; that will never happen to them, they say. People of all ages were dancing from the moment that the enormous ensemble took the stage.
Click here for more photos.
Watching all 25 members of the MSO take the stage was actually a sight to behold in itself; it was like watching circus clowns squeezing out of a comically small car. Every time you thought there were no more band members to take the stage, another one would appear. It is not every day that you get to see so many moving parts work seamlessly together on stage.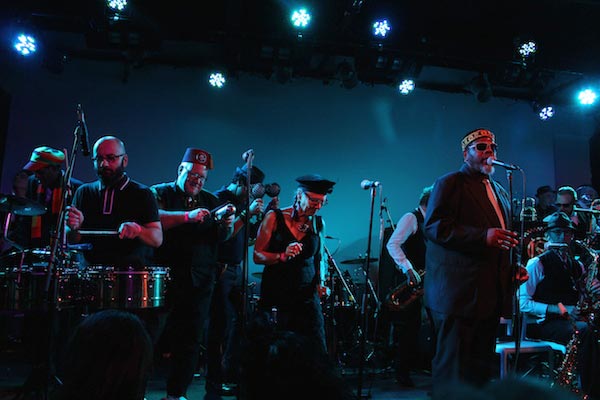 Image © Sonja Durmanovic
There is something special about orchestras, be they ska or symphony. There is such a diversity of sound that your senses are overcome. Often at concerts, a crowd will react enthusiastically when the band plays their big hits, but then be ambivalent to lesser known songs. With the MSO, the crowd was on hyper-drive for the whole show.
Orchestras do not come cheap, though. Bomba, while plugging the MSO's new CD 'Sierra-Kilo-Alpha', talked about their negative attitude to Spotify. It makes sense; sharing $.006 per song play between dozens of musicians doesn't really pay the bills. Touring spectacular, live shows is expensive too, even if they sell out. Bomba could probably do it all cheaper, but you can tell that he does it for the love.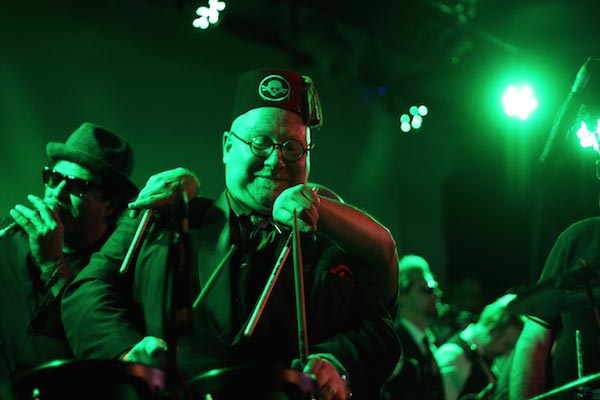 Image © Sonja Durmanovic
The Maltese-born frontman is such a showman that he could entertain a sell-out crowd on his own, armed only with a tambourine. When Nicky has an orchestra at his disposal, he is unstoppable. The songs in themselves are entertaining enough on their own, taking influences from the Caribbean, Latin America and more; there is even a Scotsman in the band.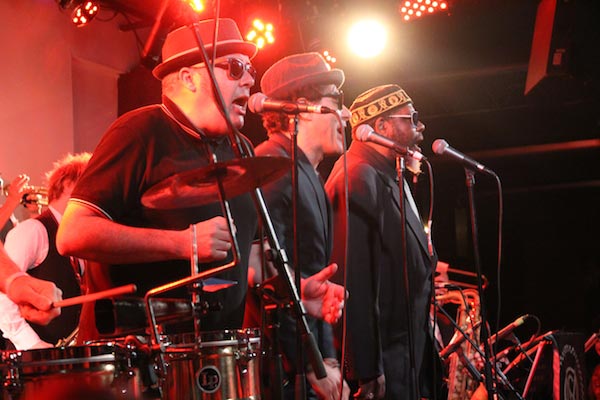 Image © Sonja Durmanovic
Between songs, though, Bomba has an array of audience participation techniques which ensure that the crowd is constantly engaged; free CDs for the best dancer, call and response battles with the brass section. An MSO show is a sensory delight that takes you around the world in 80 minutes.
Click here for more photos.