Marina Prior is regarded as Australia's first lady of musical theatre having performed over 20 lead roles in her career to this day.
Marina became the 'Leading Lady' after show stopping performances in musicals such as; 'Les Miserables', 'Phantom Of The Opera', 'Cats', 'The Pirates Of Penzance', 'The Student Prince', 'Anything Goes', 'West Side Story', 'The Secret Garden', 'Show Boat', 'Annie Get Your Gun', 'Dirty Rotten Scoundrels', 'Mary Poppins' and numerous others.
Marina is now lined up for an Australian production of 'The Sound Of Music' produced by Andrew Lloyd Webber. After all of the spectacular musicals and countless awards, the highlight of Marina's career is literally whatever it is she is working on in that very moment. "I've just finished a film for Opera Australia so at that was my favourite thing, and now the next thing I'm doing between now and until I the start rehearsals for 'The Sound Of Music' production, is this solo concert work. So that's what I'm kind of in love with at the moment."
Next week, Brisbane audiences will have the opportunity to experience Marina in the flesh, presenting songs from her early busking days to the classics that have established her legendary career. "I'll be doing show songs, so I'll be singing from 'Phantom [Of The Opera]', 'Les Miserable', 'Cats', 'West Side Story' and then some Celtic Folk music, which is the music I sort of grew up with. So I do a whole lot of Irish songs… so it's a real mix and there's a bit of Opera cross-over sort of stuff. Basically it's just all of my favourite songs!
"Yes it is [my first time at the Powerhouse] and every one has told me how wonderful it is so I'm really excited about it." Marina is more than excited to be back up in Brisbane, but she is mainly looking forward to the beautiful Queensland weather. "I must admit whenever I'm in Queensland – because I'm a Melbourne girl – I love it, I feel like I'm on holidays, it's so warm and gorgeous. I am down here [in Melbourne] freezing so I gravitate towards Queensland! It's so beautiful!"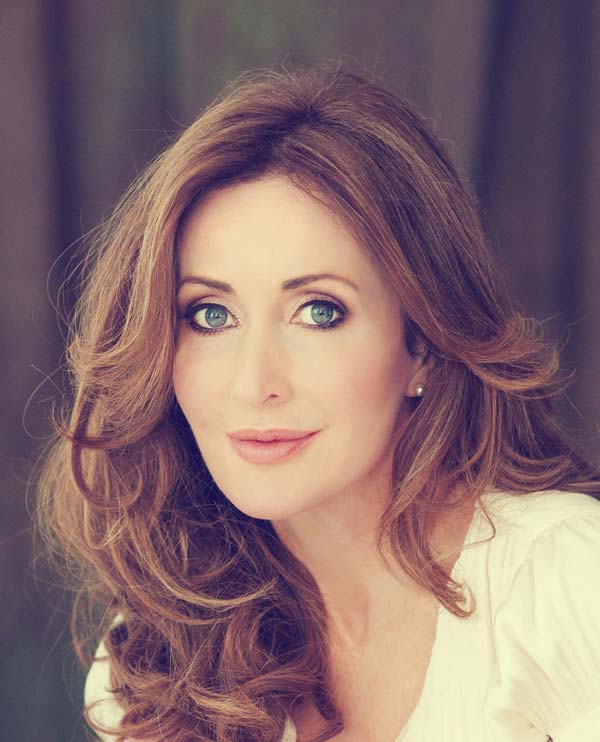 Before Marina begins her work on 'The Sound Of Music', she has a few more Queensland shows to look forward to. "I'm doing, all Queensland [shows]. Hamilton Island, in October and then I'm doing Port Douglas. That's it because then I start rehearsals for 'The Sound Of Music' in November and I'm locked into that until next September... ['The Sound Of Music'] is coming to Brisbane in March/ April next year at QPAC so everyone will be able to see it then!"
After 30 years of spending time in dressing rooms, Marina has found her own personal form of relaxation before her performances. "I bring all of my [makeup and] things into the dressing room and I always bring a little photo of my kids. I sit there in the mirror and do my makeup and that's kind of my pre-show meditation. That's my quiet time... Usually I go for a run on the day of the show as well – just around the city I'm in at the time."
Having recorded six albums and received countless awards for her work and contributions, this leading lady is looking to record more music in the near future. "Yes, yes! I'm doing an album that will be released before Mother's Day next May! I haven't started recording... I'm looking forward to that very much actually."
Marina Prior performs Brisbane Powerhouse 10 & 11 September. She also performs Port Douglas 11 & 12 October and Hamilton Island 18 October.