Ketil Jansen and Ulrik Denizou Lund are the creative pair behind the fusion of electronic and indie music that Lemaitre produces.
The Norwegian boys will bring their mix of upbeat and soft, memorising sounds to Falls Festival later this year. "It looks like a really cool festival. I'm looking forward to seeing the other artists and yeah just touring in Australia and having fun.
"There is a bigger turnout [with festivals] and it gives an opportunity for people to hear your music that might not have before. I really like the vibe and love seeing people that are open to different music."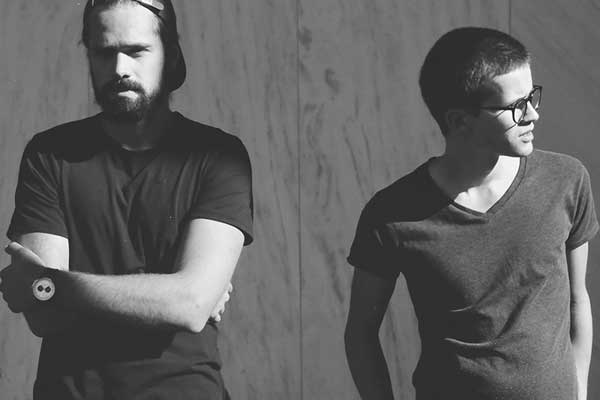 Previous tours of Australia have left little doubt as to the amount of love Ulrik and Ketil have for Australia. "Last time we were there, we saw that people really like to party, that's what we really noticed they are just up for a party and love it.
"People in Australia are really open to a lot more music. Australia has got such great stuff coming out, there is a great music scene and the audiences are great."
The group, who have been together since 2010, have already released seven EPs. "To hear that people think we have had an impact makes me very happy!" exclaims Ulrik. "We didn't realise that really. I know people that have been influenced by us, we just don't ever see it like that."
With the success of their 'Relativity' EP series, Lemaitre's music is also featured on 'FIFA 17' while songs such as 'Closer' featuring Jennie A have racked up 20-million-plus plays on Spotify.
After a string of EP releases, do the guys have plans to record a full-length album? "We are always working on creating enough songs for a full album. For us it just makes more sense to release four or five tracks at a time. We have a lot of finished and unfinished songs to work with, so hopefully next year we will look at putting out an album."
The use of Spotify and social media has greatly assisted with getting their music out there. "It opens up space for a lot of great talent, and it means you can go in a different direction that is missed by record labels.
"The internet allows for a really organic process as you can put out any type of music that you want. The audience is more organic as well; it's different from the old-fashioned way and that's really good."
Ulrik isn't exactly sure where the boys will end up, but he says they will continue to produce work and spread their music. "We are going to continue to work. We have a US tour a few weeks after Australia and then we will go back to LA and be in the studio and then we will tour Europe and the after that I have no idea what's next for us."
Lemaitre Shows
Fri 30 Dec - Falls Festival (Marion Bay)Sat 31 Dec - Falls Festival (Lorne)Sun 1 Jan - Falls Festival (Byron Bay)Wed 4 Jan - Oxford Art Factory (Sydney)Thu 5 Jan - Howler (Melbourne)
Sat 7 Jan - Falls Festival (Fremantle)