Winner of season 5 of the popular South Korean reality TV series 'K-Pop Star' (which airs on SBS), American singer Crystal Yi (otherwise known as Lee-Soo Jung) is headed to Brisbane this month.
She'll be part of the World Music Cafe: K-Pop Culture event, which will include live performances, dance competitions, pop-up stores and K-beauty style demonstrations.
Congratulations with your win of 'K-Pop Star' season 5. When you first auditioned, did you have any idea that you would come this far?
I really had no idea. I thought they were going to say my style was too American.
What was it like being part of a reality TV show?
Mentally, physically and emotionally exhausting, but rewarding at the end. You learn how to stay true to yourself.
The final scores between you and Ahn Ye-eun were very close. Were you surprised when you were announced as the winner?
I didn't understand at all how I ended up winning to be honest.
What does this win mean for your music career?
I hope to make influential music. I want to be an example to other artists who are debating whether or not to do music full time.
K-Pop is quite a unique phenomena. What do you think makes K-Pop so special?
All the Korean artists I've met are so multi-talented. I think what makes K-Pop unique is the overall well-roundness that every artist strives to achieve.
When you were a kid and people asked what you wanted to be when you grew up, was this it?
No. Growing up, like most Asian kids, this was supposed to be just a 'hobby'.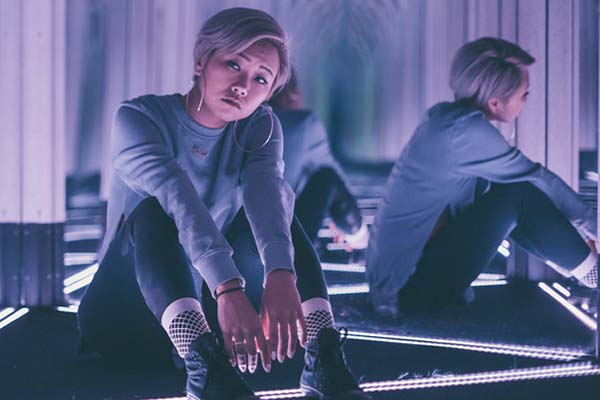 What is it like to be a publicly recognisable face? Do you ever get recognised by fans in the street?
It's still quite weird for me and I don't know if I'll ever get use to it to be honest. It's hard especially as a female Korean-American because now that I have a lot of eyes on me, I feel like I have to be this cookie-cutter Korean girl, which I'm not at all.

Can you tell us a little about your performance at World Music Cafe (in Brisbane) and what you will be doing?
I really want to show the side/version of the real me that people weren't able to see through the show.
Are you in Australia for long? Is there anything you are looking forward to doing while you are here?
I won't be in Australia for very long, but I definitely want to do a lot of sightseeing and nature stuff if I have some time.
Crystal Yi headlines World Music Cafe at BEMAC (Brisbane) 12 May.