With less than three weeks until ​Island Vibe Festival 2016​, the event organisers are pretty excited about some of the projects they've been working on to make this year's edition ​greener​ and more ​enriching​.
More than 80 acts will descend on North Stradbroke Island 28-30 October for Australia's premier beachside reggae and soul festival. With
Katchafire
,
Tiki Taane
and
Nattalie Rize
headlining, there'll be plenty to do across the three days and nights of action. Just d​on't forget to find time for a swim.
Island Vibe is aiming at becoming ​Australia's Greener Festival​, having won several coveted Greener Festival Awards for its eco and sustainability practices in the past. This year's initiatives include a partnership with the Southern Cross University to energise the Coconut Lounge stage and market area w​ith solar power, ​Cycle Vibe, bio fuel generators, waterless composting toilets, comprehensive composting, recycle stations, biodegradable tableware for food stalls and eco packaging for promotional materials.
Island Vibe's backyard - North Stradbroke Island - image © Facebook

Solar powered stage
This year Island Vibe have partnered with Southern Cross University to power up the Coconut Lounge stage and markets with a creative, mobile solar power generator. The SCU Sunflower provides a sustainable, electricity supply designed to power audio-visual production equipment and is a solar alternative to conventional diesel/ fossil fuel technology, power generator systems currently used at most outdoor music festivals and community arts events.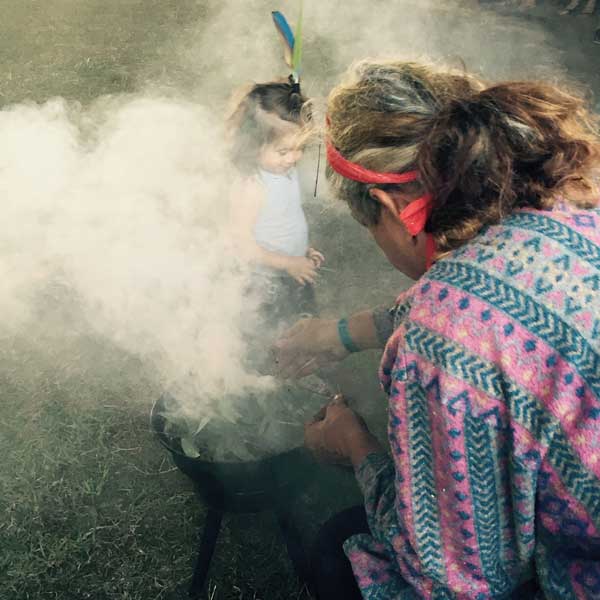 Island Vibe 2015 - image © Facebook
Its eye-catching sculpturally formed, flower-shaped visual is a powerful, practical design that engages the cross-section of the community, especially young people with real, practical and sustainable energy technology alternatives.
​Cycle Vibe
Studies have shown that up to 80 per cent of a festival's carbon emissions come from patron transport to and from the festival. Which is why this year Island Vibe decided to go the extra mile by launching ​Cycle Vibe, a campaign with a mission to radically change the car culture of music festivals by supporting those patrons who ride their bikes to the festival.
The various bike packing friendly services offered range from luggage transport from Brisbane and Dunwich Ferry Terminal to Stradbroke Island, to access to priority camping spots, supervised bicycle parking at the festival gates, secure lock up, phone charging, grocery concierge, large communal area and access to eskies. There will also be a repair facility on site for simple repairs and workshops for those seeking further knowledge in maintaining their bicycle.
By joining the movement patrons will save on ferry by paying just $10 return with their bike and learn practical sustainable skills at one of our free cycle workshops. Plus, they'll dance with a clean conscience and have an inspiring story to share around the fire!
​Cross-cultural exchange
Island Vibe is more than just a music festival. Through its strong, cultural programme the festival invites community groups from around Australia and the Pacific to engage in a cultural exchange with the Quandamooka people of Stradbroke Island. This year's guests include Xango Capoeira, Meninas da Lua, Tiki Taane, Trinidad steel pan drummers and the Birri Dancers from Central Queensland.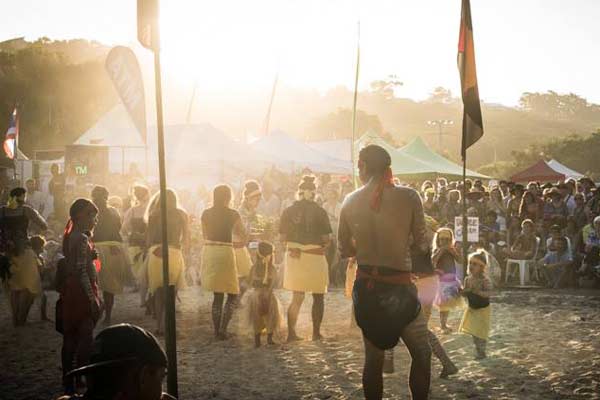 Island Vibe 2015 - image © Facebook
​Lion Mane Stage makeover
If you're bored of seeing a bunch of black speaker boxes in a white tent, Island Vibe has the remedy. The Boo Crew (a group of architects with a passion for festival bamboo sculpture) will be co-creating our Lion Mane stage and the Bamboo Bass with Tarp Mahal, Brisbane graffiti artist Drapl and lighting wizard Squiffy Vision.
Island Vibe Festival takes place on North Stradbroke Island (Brisbane) 28-30 October.