Born in the outskirts of Brisbane, Shanon Watkins is releasing his first single 'Sunnyside Up' from his forthcoming album.
Known to blur the lines between folk, rock, country, reggae and blues, this travelling singer-songwriter has quite the history to draw on.
'Sunnyside Up' was written in the sunshine after listening to some early Keith Urban and Jack Johnson, which gives it the laidback, roots groove as Shanon explains. "It inspired me to write about being happy with what you have and who you are. Life is the journey and whatever happened, right or wrong you are who you are because of what you did to get there".
Who is Shanon Watkins...
a Brisbane local fella with tunes blurring between folk, rock, country, reggae and blues.
I sound like...
grabbin' a mix of Ben Harper, Jack Johnson and Pearl Jam.
Our first gig was...
I think we did it at a pub at the Sunny Coast and we jammed for about six hours the night before, so our fingers were burning through the gig.
When did you settle on the group's name, and was it a unanimous decision...
I think it was to hard to pick a band name that didn't sound cheesy, so they said just use ya name… easy… boom! Band name.
In the studio we usually...
have couple of warm-up beers to get in the 'zone' and record some tunes; then some cool-down beers to relax.
If I could tour with anyone...
Foo Fighters; that would be a kick-ass tour.
Social media is...
good and evil. It's crazy how we have all synced around the world.
My favourite app at the moment is..
. Netflix = 'Rick & Morty' anywhere, anytime yehya!
To date, my most embarrassing moment was the time...
My friend's wife has a sister (who I have never met) that looks the same as her and they all came to a gig and I came up behind her and gave her a hug. It scared her with a big jump. I was very embarrassed; it wasn't my friends wife.
Life on the road can be...
Painful, hilarious, draining, adventurous, eye opening, optimistic but always worth it.
If you'll have me on your bill, all I ask is that the rider contains...
esky full of beers/ spirits; maybe a couple of Tim Tams.
What celebrity/ famous person would you love to be spokesperson of the band (why?)...
Will Ferrell. He would be a crackup.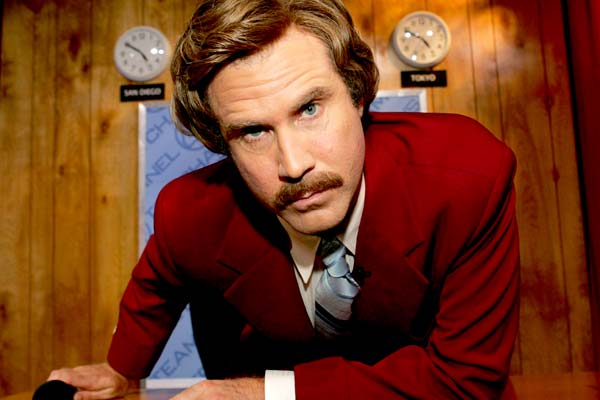 Three people you'd like to invite around for a dinner party (why?)...
Dave Grohl, Eddie Murphy, Jack Black and Beyonce (having four is a better dinner party). Eddie can to the delirious stand-up routine for us, while me, Queen Bee, Jack and Dave be chillin' and over dinner they all would have a lotta kick-ass stories.
If we were coming over to your place, what would you cook us?
Tacos baby! Yehyaaa. Then we can all stuff our faces.
No matter the expense, send me a case of...
steaks and beers for a big BBQ cookout.
The last time I saw the inside of a gym was...
The day before yesterday. I think I saw it or was it the day before that?
What's the one chore you dislike the most?
Scrubbing the toilet; pain in the arse (pun intended haha).
Do you have any phobias... please explain?
Honestly, I have a few but sharks and small spaces are at the top of the list.
Would you ever partake in a reality show? If so, what type?
Yehya! 'Wipeout'. So funny.
I
f you could prank any of your friends, who's your target, and how are you bringing them down?
Our drummer Lewis. Label his drum sticks left and right.
Shanon Watkins and band play The Milk Factory (Brisbane) 19 May.