For the Frankston rapper Illy, much time has passed since the release of his smash hit album 'Cinematic'.
He happily informed the packed house at The Gov (12 March) – for the last show of his national tour – that his eagerly anticipated new album was just two weeks away from completion.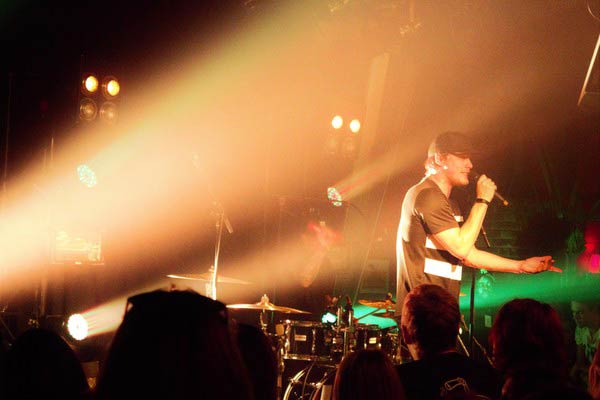 Illy - Image © Erin Eustace
Illy treated his fervent fans to several new cuts from this LP, whetting their appetite for what sounds like yet another chart topper.
Click here for more photos.
Much of Illy's new material is inspired by the complications and challenges that come with commercial success in the music industry: the constant criticism from trolls and haters on social media ('Swear Jar') and the temptation to live and drink to excess ('Hazard To Myself').
While there will always be haters, Illy inspires crazy loyalty from his fans. One highly-inked punter stubbornly held up a sign for the first four tracks of the set which read as follows: "Sign my leg and I will have it tattooed". Illy eventually organised to meet this fan afterwards, despite doubting the wisdom of the plan.
Illy - Image © Erin Eustace
He has gained this following through his catalogue of singles that meld easy lyrical flow with ear-worm-laden hooks. 'Tightrope', 'Cigarettes' and 'It Can Wait' all received enormous love from the crowd. As did his triple j Like A Version mash-up of Australian classics.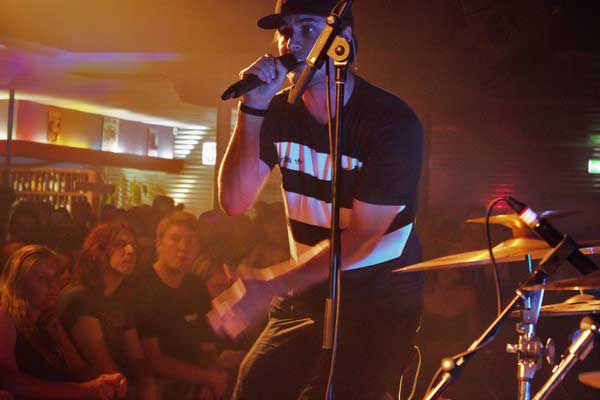 Illy - Image © Erin Eustace
Given the quality of the support acts, The Gov was amped for the main event. Dylan Joel and Citizen Kay are not yet at Illy's level of success, but they are steadily working on addressing that.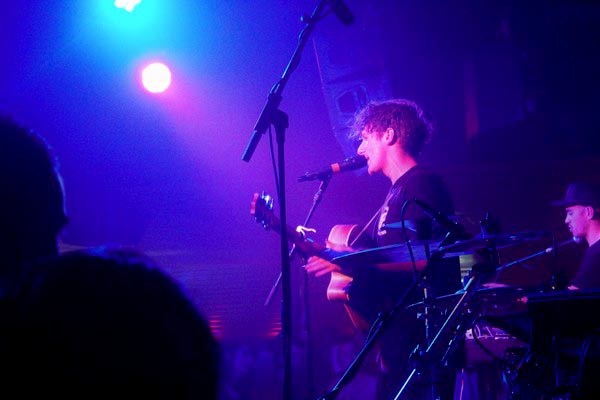 Dylan Joel - Image © Erin Eustace
Joel continues to wow audiences with his versatility. Rapping while playing the guitar is harder than patting your head while rubbing your tummy; I am not quite sure how he does it.
Citizen Kay tipped his hat to the triple j #protectyaneck campaign and actually made the Legionnaire's hat look good. The jazzy horn hook from his track 'Life Gives You Lemons' is a genuine party starter.
Citizen Kay - Image © Erin Eustace
A stellar line-up like this gave the hip-hop-loving crowd the happiness that comes from a momentary lapse in reality. The reality is that there is no new Illy album yet, so for the moment we have to wait; it shouldn't be far away now.
Click here for more photos.