Local progressive, metal heavyweights, Circles, recently signed with Australian management company, Wild Thing Presents.
This will inevitably bolster their already solid, recent history having supported the likes of Caligula's Horse, Jack The Stripper, Chaos Divine, AlithiA, Orsome Welles and future Australian and European tours will include sharing the stage with The Dillinger Escape Plan, Monuments, and After The Burial.
Click here for more photos.
With all that in mind the already packed Prince of Wales in Melbourne's beachfront venue in St. Kilda was looking forward to seeing this emerging act kick the proverbial ass out across the bay (4 June).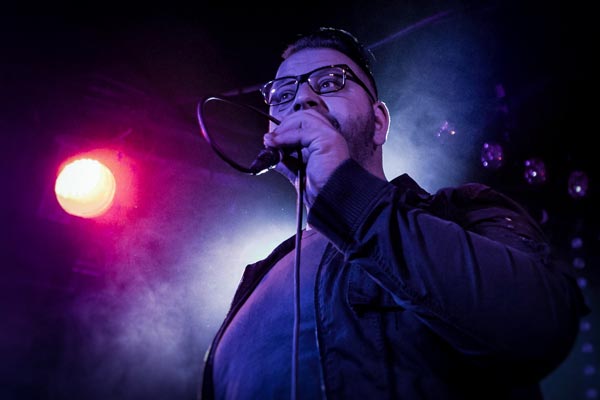 Circles - image © Carl Neumann
Impressive was the big man on vocals, as to was the technical skill of guitarists and drummer alike. It was evident to see the crowd enjoyed Circles and that they are making solid ground locally as they are international.
While typically cold out, inside the iconic venue heavy metal ladies and gentlemen were now warmed to the cockles (pardon the pun) and were at home among likeminded friends.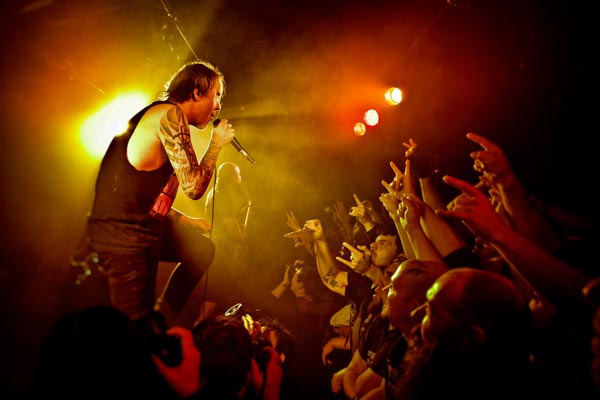 Fear Factory - image © Carl Neumann
With almost 27 years and 9 albums under their belt, it wasn't surprising that Fear Factory are still selling out shows in Australia. Saturday night was no exception. With the fans putting in their bids for the night's setlist, one could only assume the best of the best from a variety of albums including 'Demanufacture', 'Mechanise' and their latest release, 'The Industrialist'.
A 90-minute set smashed out 16 of their finest:
Demanufacture
Self Bias Resistor
What Will Become?
Shock
Edgecrusher
Damaged
Powershifter
Soul Hacker
Regenerate
Anodized
Pisschrist
Resurrection
Archetype
Martyr
Scapegoat
Replica
Enough said really; it was plain to see the attendance loved every moment. One thing that needs to be said. This was a sold-out, kick-arse metal show… You need to have security down the front to catch the crowd surfers.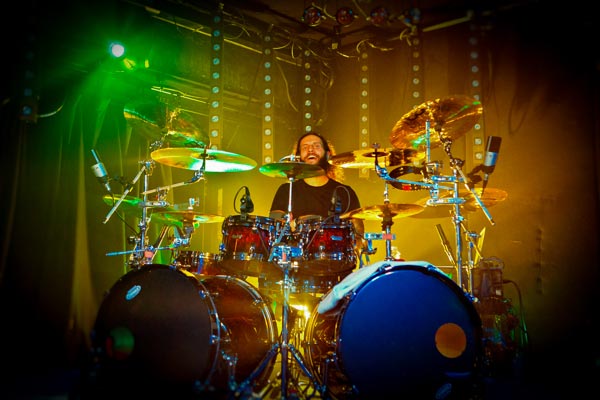 Fear Factory - image © Carl Neumann
A few ended up on the stage, and one poor soul walked out with some wicked bruises and an arm covered in blood as he plunged to the floor after smashing against the stage. A more fortunate surfer made it onto the stage with his heroes and dropped off a $50 note before flying back into the moshing crowd.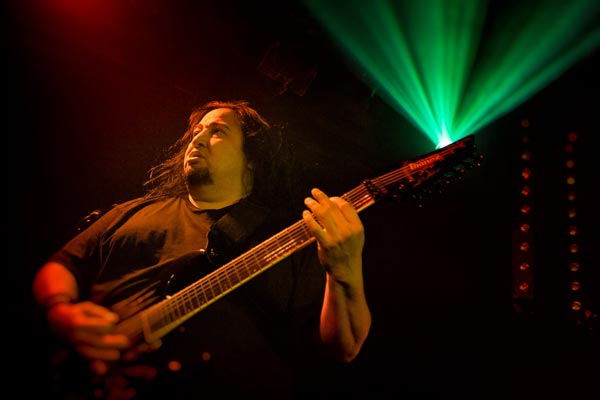 Fear Factory - image © Carl Neumann
Lead vocalist, Burton, commented, "Ha! That guy stage dives and leaves us a 50!" Big Dino added: "I think AJ sent that guy to pay us." The crowd got the joke and responded naturally with laughter. The factory of fear and mayhem continued.
Click here for more photos.