With flaming red hair and an intimidatingly thorny crown, Emma Dean was a sight to behold and the impact on the room was instant. And this before she even opened her mouth.
Once she began her first song, the silence from the crowd deepened even further, as if scared they might miss even one nuance of her rolling vocal narrative.
Set up in the middle of a low stage at the Judith Wright Centre, countless dim lights hanging from the ceiling, there was an element of cabaret and a feeling of moody intensity. This was broken however almost instantly, by Dean's friendly chatter and cute quips, mostly directed towards her guitarist. Obviously very comfortable on stage, especially surrounded by her eclectic band (which included a guitarist, drummer, cellist, keys and someone playing an interesting collection of sound effect machines), Dean shared anecdotes and travel tales between almost every song.
Playing a collection of combustive tracks, Dean alternated between a throaty sensual sound — almost tribal in its delivery — to a clear, high, ultra-articulated vocal and the combination of those created something unlike anything I've heard before. She has always been touted as original, unique, quirky and unable to be pigeon-holed and while this is certainly true, it fails to mention the breathtaking beauty of her voice. Add to this songs with gut-wrenchingly honest lyrics that trip off the tongue, as if they can't wait to be sung, and you have an unusual package of a performer.
With a nod to her past, Dean chose songs that fitted the feel of the night perfectly and flipped between styles with ease. Some light and fun, others melancholy and almost morose, her range of styles is impressive and gave the show a depth that I wasn't expecting.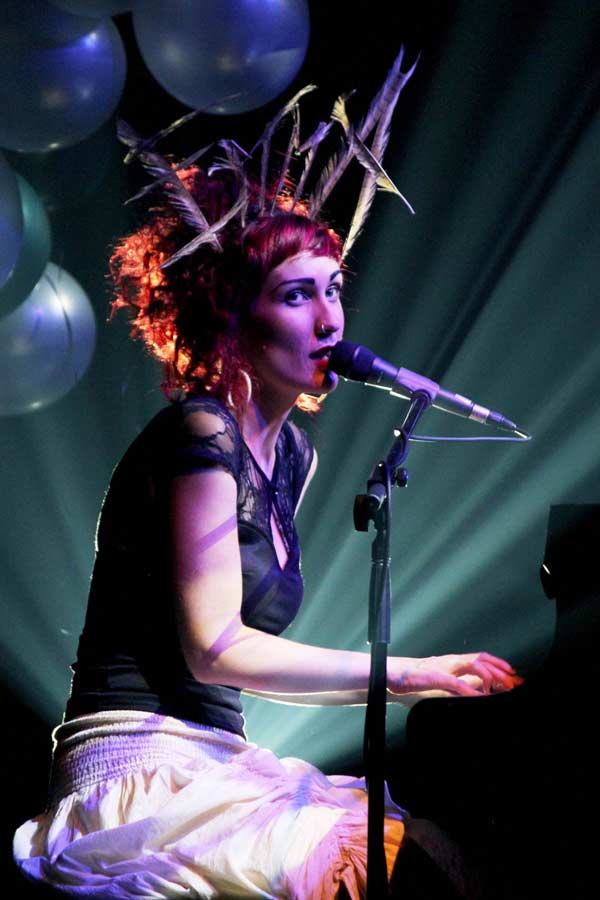 Drawing the set to a close, Dean (who had alternated between playing guitar and piano), finished at the keys. Bathed in a halo of golden light, she sung like it was her last ever performance and this intensity was irresistible. Profusely thanking her dedicated fans, she slipped off stage, only to return almost immediately following demanding encore requests.
It is not just Emma Dean's vocals that make her so appealing, but her wildness and complete disregard for convention. And instead of coming across like a rebellious amateur, she instead pierces your heart unapologetically. Don't miss her next time, you will regret it.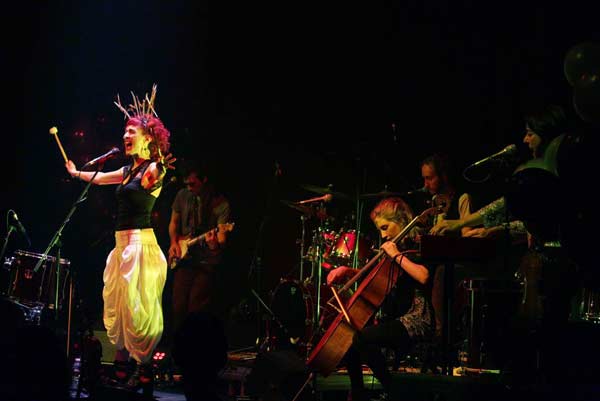 Emma Dean plays various shows throughout April and May. For her full schedule, check out
emmadean.com
.