Enter a new dimension of music and adventure at this year's third annual Elements Festival, to be held on the sprawling grounds of Landcruiser Park in the Sunshine Coast hinterland.
Beginning as a series of indoor and outdoor events championing live electronic music, Elements has bloomed into a full-blown festival under the stewardship of founder and director Trent Stewart.
"Elements was established close to ten years ago and during that period we've been doing a range of different indoor and outdoor events for around three to five hundred people. We've been doing club events, park parties and small rooftop parties, things like that," Trent explains.
"Electronic music is our go-to and our passion, and we're always looking to offer guests a variety of commercial yet underground artists internationally and domestically as well as supporting local up-and-coming artists. That's what we've been doing the past ten years."
Committed to an ethos of inclusivity and diversity, Elements Festival presents a three-day programme of live music and workshops that incorporates a wide berth of experiences for festival goers. "We felt the need that there was something missing in the electronic music offerings in Queensland and we felt that this was our opportunity to provide that for Queensland," Trent says.
"We offer a good variety of music across all electronic genres and our music policy when we're talking about inclusivity. We're really trying to make sure we're not just focussing on one particular genre, but we're trying to bring all of the music community together to enjoy the festival."
With the 2019 line-up of acts and workshops still to be confirmed, Trent says audiences can expect a warm and welcoming atmosphere during a weekend full of fun, excitement and adventure. "They can feel that if they're a newcomer to this scene or festival of this nature, they can feel included, respected, and appreciated by everyone there," Trent affirms.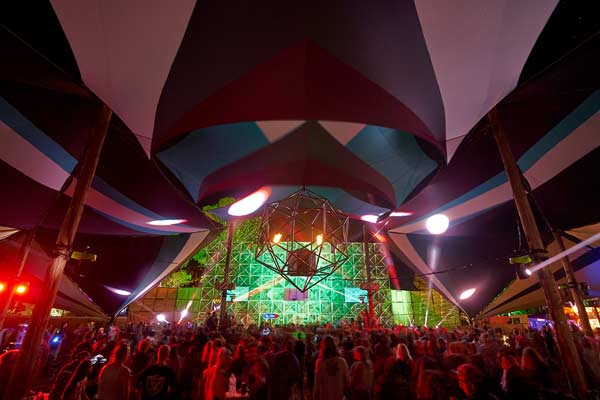 "They won't be left out, they won't be left behind and people will look out for each other, especially with recognising new faces and taking them under their wing... everyone wants to have a good time and looking out for one another is part of that."
After doubling attendance from their first to second instalments, Trent is feeling confident Elements Festival can expect continued, sustainable growth in 2019.
Though all are welcome at Elements Festival, Trent says troublemakers and the usual rogue's gallery of festival dickheads needn't bother. "It's definitely a more conscious experience," he says of the festival's vibe.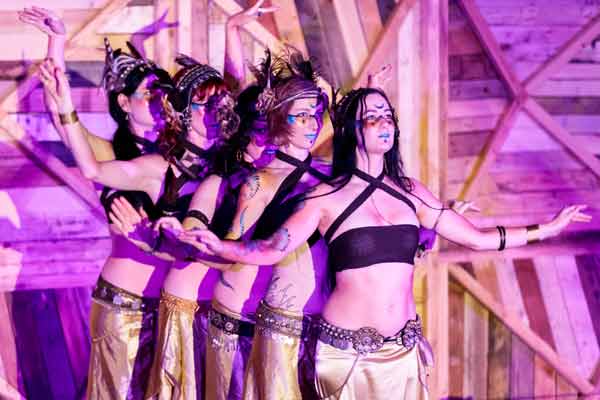 "Everyone is aware so we're aiming to attract a conscious audience, not just anyone out to get wasted – that's not the people we're looking to attract. We're looking to attract people of a conscious nature.
"Basically, how they act and behave is an overall reflection of what it is that we're doing and what it is that we're providing for everyone. Everyone needs to be responsible and be made aware their actions have consequences."
Set in the beautiful surrounds of Landcruiser Park, Elements Festival aligns itself with principles of sustainability and land care that seek to have a positive impact on the environment in which the festival takes place. "It's a really big park and there's lots of other things 'round to explore there," Trent says of Landcruiser Park.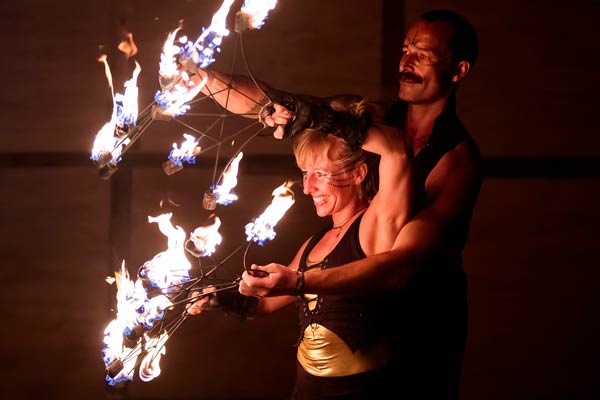 "We're thrilled to be there and very lucky to have the landowners 100 per cent on our side; anything we ask of them they're more than willing to help out. They've been great to work with and we're really thankful we get to utilise their land, and I think they're thankful we're giving it the attention the land deserves as well."
The result of tireless hard work by Trent and his dedicated team, including a sizeable volunteer contingent, Elements Festival is all about providing a unique experience for each punter that walks through the gate. "We're definitely thinking about finding exciting ways to present the festival visually," Trent says.
"We've got some pretty exciting stages coming again this year. We make a big effort in the stage design and construction."
Elements Festival takes place at Landcruiser Park (SE QLD) 18-20 October.