The Metro (4 March) is a cauldron of stoner druids, merch goddesses and punk devils. Shenanigans are afoot.
I am born into the womb of rock as King Of The North are ravening their last, wildling riffs into an oncoming moshpit. Two-piece riffs hewn from Alice In Chains' dirty dress, Lightening Bolt's puppy and Giveamanakick's boots. Adoration from the home crowd.
King Of The North - Image © Kim Rudner
Next up were Cosmic Psychos. A thoroughbred slice of Aussie-punk excellence, unknown to me but yet familiar. I hear Frankie Stubbs' Leatherface in the torn throat vocals. I see Pistols in the shredding. I see a moshpit exploding as if their lives depended on it. And they kinda did.
Click here for more photos.
If Bob Hatfield and Cookie had any class they'd have dropped out of school and started a band like Cosmic Psychos. These are hard guys with stories to tell and punk love flowing in their veins.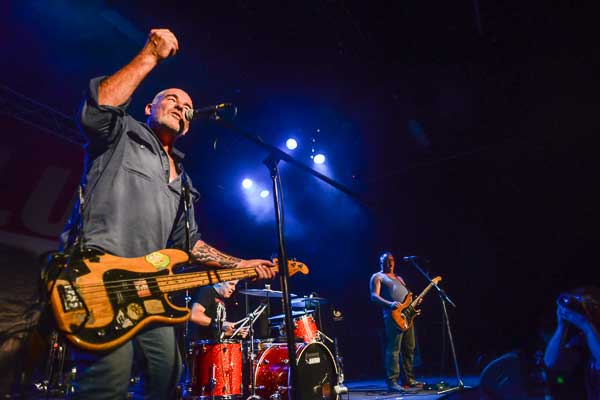 Cosmic Pyschos - Image © Kim Rudner
A giant cheer goes up as the security personnel finally get the hint and disappear: nothing to see here mate. 'Dead In A Ditch' is their zenith. A great, Aussie punk band. Stage presence to burn. I feel blessed for having the chance to see them.
Next is Clutch. The walls are dripping. Choc-a-block. The Maryland four-piece take to the stage adored by their legions. Their axes flowing through the orangest amps. Their bass is Rickenbacker, their guitar is SG. Their guitarist looks like he owns a hardware store. The drummer is a Zidane with time to spare on every fill.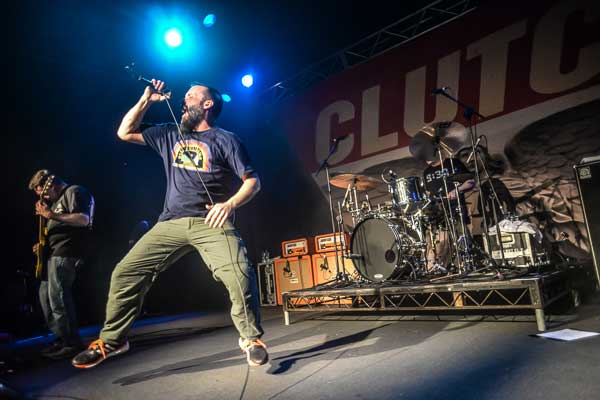 Clutch - Image © Kim Rudner
Marijuana trails and wanker vapes spill through the air. Neil Fallon blames Cosmic Psychos for his drunkenness. He slides on a telecaster. Lead wah. Brains sweat. Sydney refinds itself wearing Fu Manchu's hoodie and Kyuss' denim waking up on Rory Gallagher's couch. Yet a different nudity.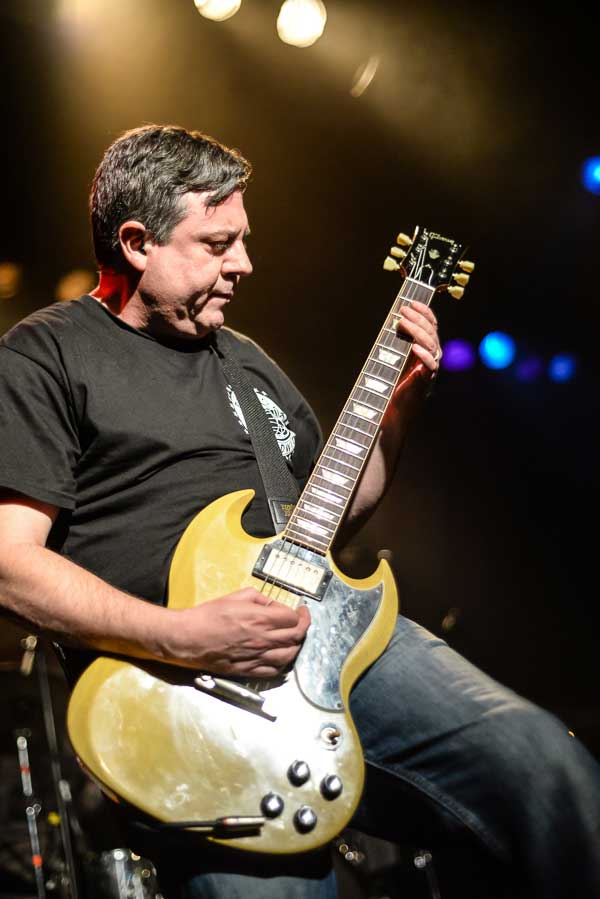 Clutch - Image © Kim Rudner
It's good Jim but not as we Marylanded it. Dropped the Clutch. Floored it.