If there's only one way to describe Cherie Currie, it has to be: 'By God she know how to keep on rocking.'
The Adelaide crowd (31 May) braved the cold, wet, miserable weather to see everyone's favourite crowd pleaser, Cherie Currie. Many – both young and old – witnessed a great rock show, but also heard some great stories told by Cherie before and after each song was sung.
Click here for more photos.
With such a raw energy, both Cherie and her back-up band brought many crowd favourites as well a very personal David Bowie cover, as according to Cherie: "if it wasn't for David Bowie, she wouldn't be here performing to her fans around the world." He was the man that influenced her not only singing but playing as well.
Image © Sharayah Brown
Before the night started, many fans witnessed two of Adelaide's finest up and coming bands that are heavy on the female element and have really been making a name for themselves.
Firstly, an all-female band named Babes Are Wolves showed the Adelaide crowd how to rock, and you could really feel the excitement that they were playing in a support slot to one of their idols.
By watching Babes Are Wolves, you could instantly tell they have talent and most of all, every member of the band has their shining moment when performing live. With a laidback approach, the Adelaide audience welcomed them.
Next was one of Adelaide's finest band The Babes. Even though they suffered some technical problems with sound, no one stopped playing. Moni Lashes is like Animal from 'The Muppets'; with full-on energy and a look to die for, she is truly one of a kind. Donna also has eyes on her, as the way she moves her hips while playing those guitar riffs, you could instantly tell Donna been paying attention to her rock idols when she was younger. Your almost didn't know who to watch: Moni or Donna.
The Babes have such a raw sound that brings new flavour to the live music scene, and their craft keeps flooring many people on stage.
It's now showtime! Cherie Currie strutted onto The Gov stage, embracing not only the Australian culture, but the love and support she's been receiving over the many years performing here. Not only can Cherie still rock, but she still has that fine sex appeal look that draws further attraction from her audience.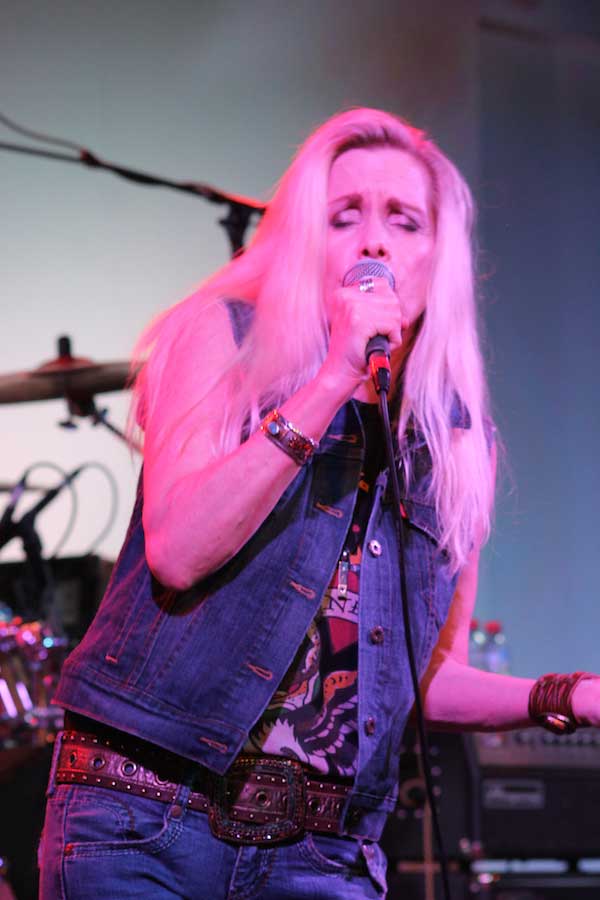 Image © Sharayah Brown
At every opportunity Cherie allowed members of the fine Adelaide audience to use their best singing voice to sing parts of the songs on her microphone. With a genuine surprise, Cherie embraced those that also knew the words to every song that they sang. Even for a treat (this writer is a massive KISS fan), Cherie added a classic KISS cover 'Do You Love Me?' to get the crowd pumping.
But everyone waited till that all-time favourite Runaways song 'Cherrie Bomb', so they could really let it loose. The crowd erupted into a full-on frenzy that even Cherie soaked in.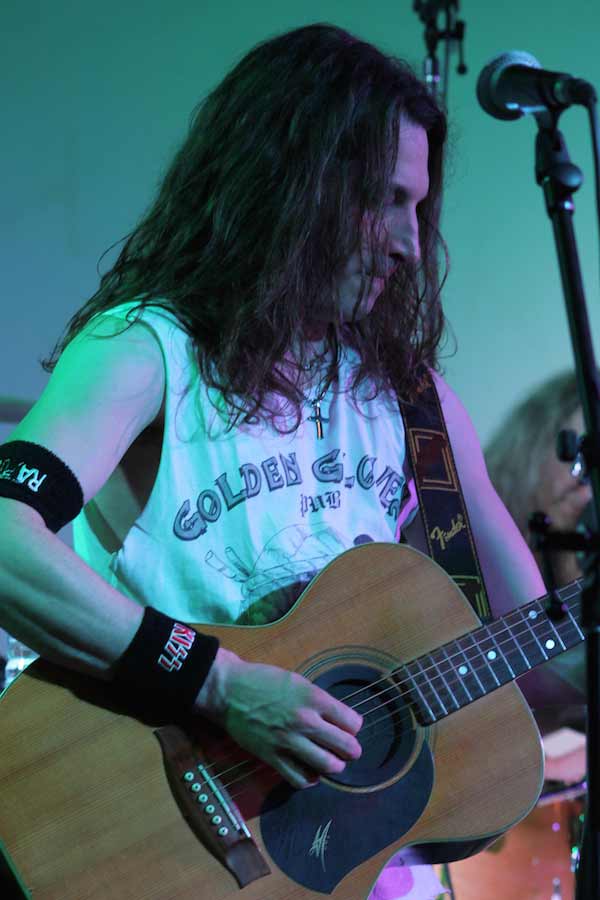 Image © Sharayah Brown
During the breaks in-between songs, Cherie took the time to give the crowd a quick history lesson on her involvement with not only the Runaways, but also with Suzie Quatro and her last live DVD. She also mentioned the movie about the Runaways and how, even though there was a small error in the song that was sung at the talent contest (which she did actually win) it helped her when she decided that she wanted to do a tribute to David Bowie.
Once again Adelaide enjoyed a live rock & roll show. With great support bands and talent, the live music scene keeps on flourishing throughout these cold, wet, miserable days.
Click here for more photos.