After healing herself and reconnecting with her father, Caiti Baker is creating music with grits, guts and real soul with a sound that can only be described as hers.
Caiti will be bringing her sassy yet soulful sound to WOMADelaide, a festival she is beyond excited about playing.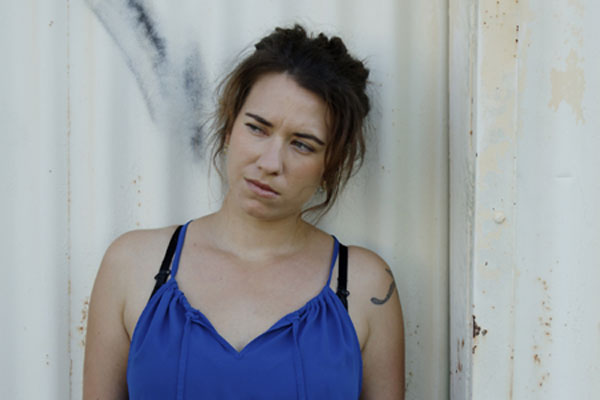 "I'm excited just to be able to play there. It's a pinnacle festival, so I'm super stoked and really honoured to be playing there," she says.
"International music has a really limited amount of radio play, which means that we don't often get exposed to different music. This festival has such a great line-up and allows people to see and hear the super-amazing music and artists they might not normally hear."
Along with blues, Caiti's father – a musician himself – plays a major part in her music. "Blues is really the foundation of all music; having that blues foundation feels like home to me. I fell out with my father, so after reconnecting with him he showed me his original blues guitar loops recorded on a crappy Nokia phone.
"Myself and the producers wove in the loops and it has become really integral to my music.
"A lot of my sound now comes from my father. No one can do what I do because they don't have my dad as a studio! It's all original; it's my dad's. He gets all the royalties, which is cool."
Taking that inspiration from her father and blending it with her strong, creative relationship with artist-producer James Mangohig (Sietta, produced Daniel Johns) and producer, double bassist Michael Hohnen (Gurrumul), Caiti now utilises a more collaborative way of writing. "My writing style wasn't always like this.
"Now it's a real collaboration between James Mangohig, Michael Hohnen and myself. James creates the loops and I'll write to that production; then Michael will lay down the double bass and do all of the arrangements and find incredible musicians. We collaborate and find a bunch of amazing musicians that help create the songs."
To get to where she is now, Caiti had to leave behind the electro-soul duo Sietta, a decision that she could not be happier with. "We had released the two EPs, had an album and then we kinda went through life. It kinda made sense to shed Sietta. I had some mental health issues, so once I healed myself I became a new person.
"I can be completely authentic to myself now. I had chronic fatigue for eight years, most of time I was asleep. So once I got better, it was like coming alive again. Identity became an issue so I went to the [United] States. Being in the birth place of blues really helped me connect with who I am."
After going solo, Caiti's idea of success does not revolve around record sales or money. "I get to perform for a living; if it all ends tomorrow then I definitely still consider myself successful.
"This feels like something I'm meant to do. I don't think I was born to be the graphic designer that I'd studied to become and I don't think I'm suited to office work. I'm very lucky to have found what suits me and what I'm good at. It makes me happy and as long as everyone else is happy then that's the main thing."
Caiti Baker Tour Dates
Fri 10 Mar - WOMADelaide (Adelaide) Wed 15 Mar - Jane's (Wollongong) Thu 16 Mar - Smith's Alternative (Canberra) Fri 17 Mar - Blue Mountains Music Festival (Katoomba) Sat 25 Mar - The Hills Are Alive (North Wonthaggi)
Fri 21-Sun 23 Apr - The Gum Ball (Dashville)