Local Adelaide outfit Subtract S warm-up the crowd with a stream of darkly danceable tunes.
It's rare to see a support act so successfully encourage its audience to get moving, but to be fair, it's almost impossible to stand still. Atmospheric synths soar over a driving beat as some serious shape-throwing goes down in the front. They finish their set assured of a new array of fans.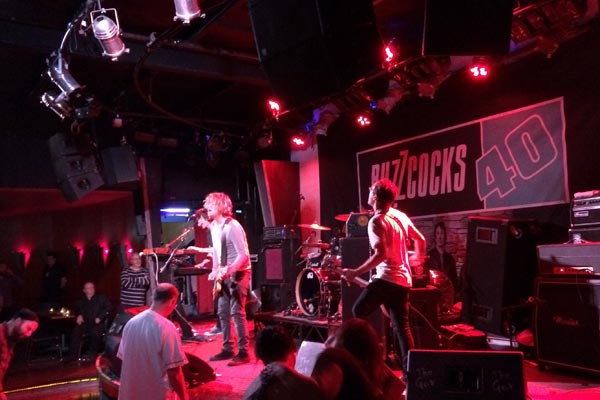 Subtract S - Image © Timothea Moylan
Buzzcocks are celebrating their 40th anniversary. But based on the energy frontmen Pete Shelley and Steve Diggle command, you wouldn't know it. They enter the stage (22 March at The Gov) to raucous applause, and the immediate smile that spreads across Diggle's face says they're happy to be there.
From the count of 1-2-3-4, Buzzcocks don't let up, and they give the audience exactly what it wants. Banter is minimal, but they blast through a relentless set of their pop-driven punk favourites.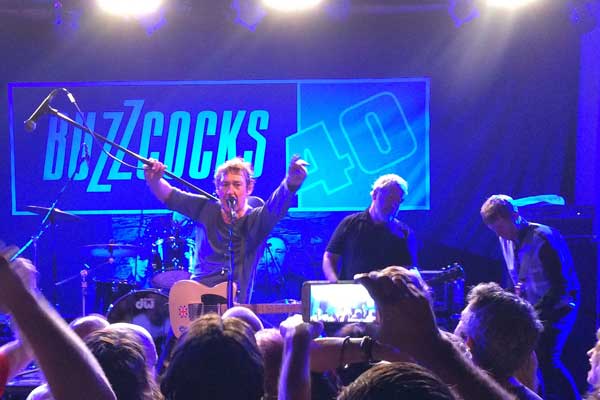 Buzzcocks - Image © Timothea Moylan
From a fast and furious rendition of early gem 'Autonomy' through to 'Sick City Sometimes' – a more recent addition to their arsenal and testament to their ability to adapt to a modern sound – Buzzcocks maintain a consistent energy.
The crowd pogoes extra hard to punchy power-pop anthem 'I Don't Mind'; and by the time the band returns for its encore, there's everything from slam dancing to jazz hands rippling through the front rows.
Unsurprisingly, 'Ever Fallen in Love?' gets the wildest cheer, and their encore leaves the audience looking very happy and very sweaty.