After years of playing in bands and managing clubs, singer-songwriter and Brisbane music scene mainstay Sabrina Lawrie is set to drop her debut, solo record, 'Hush The Mountain'.
Sabrina is well-known on the local scene for playing with bands Tongue and Little Vegas & The Fuzz Parade, and as booker for the Beetle Bar.
With her debut record, Sabrina says she hopes to show off a different side to her songwriting. "A lot of the tracks on the record I had been writing for a few years before I started playing in even Little Vegas & The Fuzz Parade or any of my other bands," she says.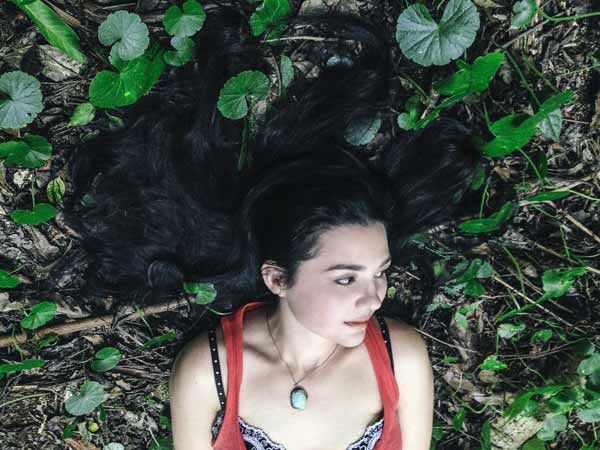 "I started demoing songs about eight years ago for this record. It's been a slow bake for me and most of the songs on the record are pretty personal for me, in a way that they are kind of an emotional release.
"It's sort of introspective and it's actually not what a lot of people would expect from what they recognise from me in my live format. A lot of the songs are actually gentle, atmospheric with touches of electronica and a lot of harmonies and layering."
'Hush The Mountain' is due for release in April with the first single 'No Rules' set to drop in February. The album is being brought out on nascent Brisbane label
Pig City Records
, which was launched last year by author Andrew Stafford and Lords Of Wong drummer, Sean Clift.
"It's a great honour and it just feels like a really organic progression for me because I suppose the most important thing is that I can trust them, and I know that I can implicitly, and they understand locally how the music scene works, and they know my music, and I know them fairly well," she says.
Prior to the album's release, Sabrina will be showcasing her new tunes, as well as some old favourites, at the
Mojo Burning Festival
being held next month where she will be accompanied by her current backing band, The Hunting Party.
"I'm really excited actually because I've got a couple of new members in my band," she says. "Because the album is very different to our straight rock stuff, I'll be working up the band on the record but then Mojo Burning gives us an opportunity to really play the rock stuff and also bring in a couple of my favourite rock tunes.
"I've also got a few other psychedelic songs to work up with the band specifically for the Mojo Burning Festival. It's nice to be able to dive back into that different shade. I can't wait."
Looking ahead, with the launch of 'Hush The Mountain' to be held in Brisbane during April, Sabrina Lawrie & The Hunting Party will be hitting the road for a tour, with date and venues to be confirmed. "We'll be doing the album launch in April," she says.
"I'm yet to confirm the venue, but we will be heading down to Sydney and Melbourne, and also probably some rural shows as well, I'm working all that out at the moment."
Sabrina Lawrie plays Mojo Burning Festival at Hamilton Hotel (Brisbane) 25 March.