Brisbane rapper Blaq Carrie makes a graceful reappearance on the local hip hop scene with her soulful new single, 'Lemme Ride'.
The Harare-born MC came to Brisbane in 2003 and began pursuing a career in music, having fallen in love with hip hop in her homeland of Zimbabwe. "I started recording in 2009, that's when I was in the studio and learning my way through it," Carrie says.
"Everything kicked off for me in 2009, music and recording-wise, but obviously writing started the minute I fell in love with lyrics."
In 2013, Carrie took out Best Urban Song at the Queensland Music Awards for her then-current single, 'Let There Be Hope', as well as an Australian Independent Music Award for Best Urban Act. "The song itself was quite an arduous process to record it and bring it together," she recalls.
"But recording the actual song was effortless, it was just trying to get the composition right and get into the studio to get it mixed. "It was a really humbling moment when you get the e-mail saying your song has been nominated. To win on the day is like a kid getting an ice cream after an achievement, that's exactly how it felt."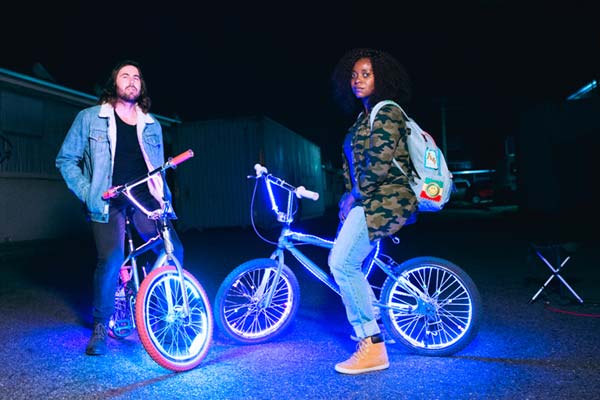 The following year, Carrie released her first EP, 'Best Wishes', and although it garnered some critical acclaim, Carrie explains how she put her musical career on hold to pursue other interests, including completing a university degree in accounting. "Actually, since 'Best Wishes' there haven't been a lot of changes, because I had to focus on uni in that time, and then music kind of took a backseat. I wasn't as fully engaged as when I started in 2009.
"'Best Wishes' was received well which was good, but I never got the chance to go on tour or anything like that, which was pretty sad. I didn't manage to get someone to help and guide me in the direction I was supposed to go, so it was trial and error."
Now, Carrie is focused on music full-time and has released her latest single, 'Lemme Ride', a laidback hip hop track that sees her take a more soulful approach to songwriting. With her full attention now turned to her music, Carrie says 'Lemme Ride' is an important track that bears a personal message of resilience.
"The song is literally a personal letter to myself," Carrie says, adding with a laugh, "that sounds narcissistic in a way. But I think now I'm fully engaged with music, and I'm finished with uni, so now it's like I'm trying to live my own truth which is to pursue music.
"So the song is liberating in a way, it's telling people that I know you want me to do this and that. I'm making mistakes and I'm not getting paid as much as you think but at the end of the day let me do what I gotta do, which is my music."
'Lemme Ride' is available now.