Almost two decades since he last toured Australia, country superstar Billy Ray Cyrus is headed back down under.
The 'Achy Breaky Heart' singer has been announced alongside blues legend Buddy Guy as part of Roche Estate's new festival series in the Hunter Valley,
Crossroads In The Vines
.
Billy Ray will headline Crossroads Country In The Vines 24 March, 2018, alongside fellow country stars: Lee Kernaghan, Kasey Chambers, John Williamson, The McClymonts, Sara Storer, Adam Harvey, Beccy Cole and others.
While 7-time Grammy Award winner Buddy Guy fronts Crossroads Blues In The Vines 10 February, 2018, where he'll be joined by Ian Moss, Diesel, Russell Morris, Larkin Poe (US), Ted Mulry Gang, Kevin Borich, Mia Dyson and others.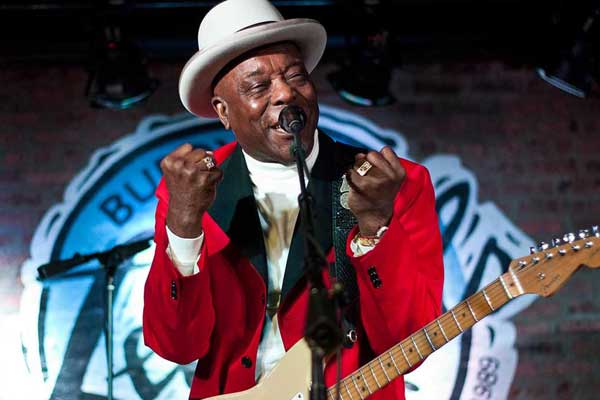 Buddy Guy
"Back in 1993 was when I kicked off my world tour in March in Australia, so now 25 years later it just kinda felt like the right thing to do at the right time!" Billy Ray says.
"I love the fans there. They love their music, they love their football, they love the arts. It's a great country with great people and we love coming down there and playing!"
Roche Estate – a two-hour drive from Sydney or one hour from Newcastle – has previously hosted world-class concerts with Elton John, Neil Diamond, Lionel Richie, Duran Duran, KD Lang, Rod Stewart and Cat Stevens all gracing the Roche Estate stage.
Crossroads Blues In The Vines 10 February, 2018
Buddy GuyIan Moss DieselRussell MorrisLarkin PoeTed Mulry GangKevin BorichShane Pacey TrioMia DysonLachy Doley GroupNathan CavaleriPhil EmmanuelIrwin ThomasGenevieve ChadwickMark MoroneyPeter Phillips-Vass+ more to be announced
Crossroads Country In The Vines 24 March, 2018
Billy Ray CyrusLee KenaghanKasey ChambersJohn WilliamsonThe McClymontsSara StonerAdam HarveyBeccy ColeO'SheaShane NicholsonTravis CollinsThe Wolfe BrothersAmber LawrenceBuddy GoodeCaitlyn ShadboltAdam Eckersley BandViper Creek BandChristie LambCasey BarnesTori DarkeBob Corbett