Widely regarded as one of the major music influences of our generation, Ben Folds is making his way back to Australia to perform a new run of solo shows across the country and this time you get to choose the songs he plays. Serious.
The show will take shape in two sections. The first half will be evolve a high-energy solo performance with the intimacy of just his piano and will have a playlist of songs spanning across his whole career including 'Brick', 'Rockin' The Suburbs' and 'One Angry Dwarf And 200 Solemn Faces'.
The second half of the show will see Ben handing the song selection duties to the audience for a paper-request set, in which audience members can write their song requests on a piece of paper to be folded into a paper plane and flown onto the stage on cue.
Throughout his career, Ben has created an enormous body of genre-bending music that includes pop albums with Ben Folds Five, multiple solo albums and collaborative records with artists from Sara Bareilles and Regina Spektor, to William Shatner and novelist Nick Hornby.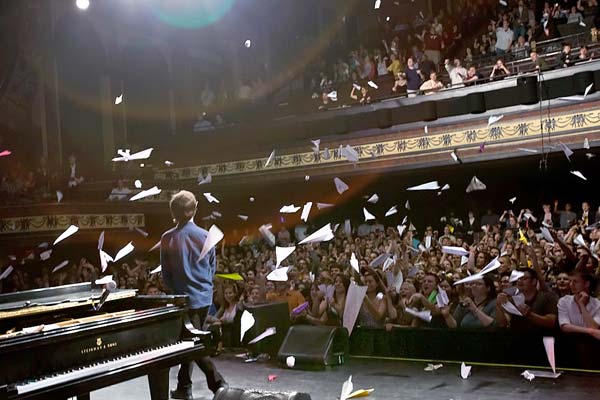 Melbourne fans note, a local show is still to be announced.
Ben Folds 2018 Shows
Thu 1 Feb - Sydney Opera House
Sun 4 Feb - The Tivoli Theatre (Brisbane)Tue 6 Feb - Sydney Opera HouseWed 7 Feb - Canberra Theatre CentreFri 9 Feb - Festival Theatre (Adelaide)Sun 11 Feb - Perth FestivalTue 13 Feb - Theatre Royal (Hobart)